JJ Grey & Mofro at Opening Nights
Songs for the Southern Soul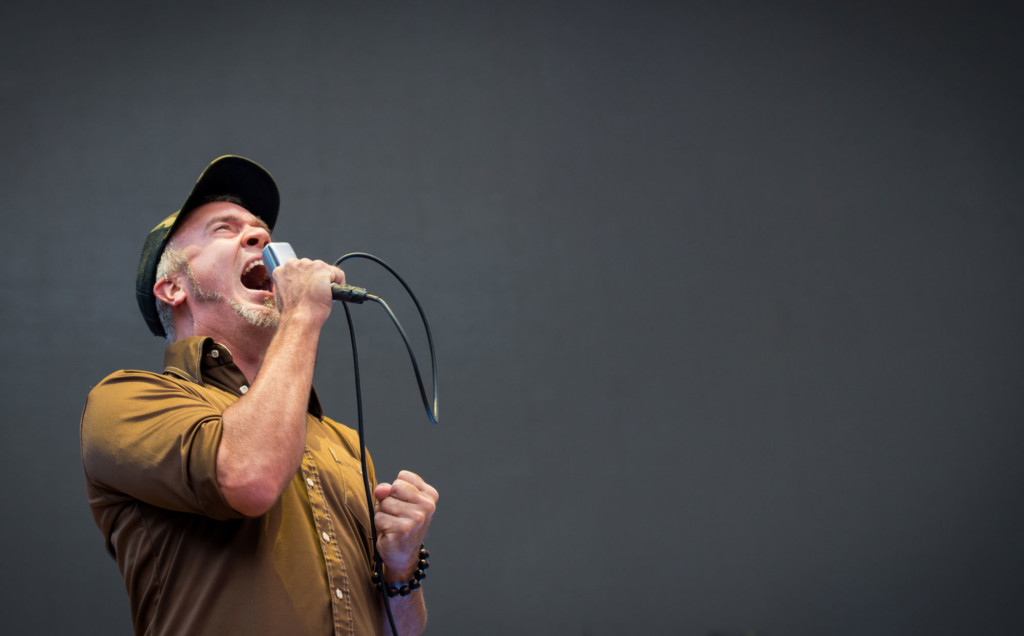 Artists, especially musicians, are often asked what inspires them. For JJ Grey, it's difficult for him to pinpoint an exact answer. Material for songs seems to ricochet from various directions into his head, onto paper and eventually into his songs – he even has a song appropriately titled, "Everything Is A Song."
"Music comes to me and through me," said Grey. "Some of my songs seemingly wrote themselves, and I don't always know where the lyrics will lead. My songs and records are just conversations that come from interactions."
JJ Grey & Mofro's latest album Ol' Glory infuses Southern soul with rocking riffs and swinging jazz beats. His style nods to New Orleans jazz and Memphis blues with an influence he cultivated as all his own — swamp rock specific to his north Florida home. Grey admits that his heritage weaves its way into his music.
The music of Otis Redding and Jerry Reed have been formative favorites for Grey, yet his musical preferences and influences are vast – Stevie Wonder, George Jones, ACDC, Willie Nelson, Mozart, Metallica, James Brown and Beethoven, to name a few. Grey doesn't necessarily think in genres – if he likes it, he likes it.
While making music was not always his life's pursuit, he knew, even as a child, that he would be involved in the industry. His listeners are glad he felt the beat and listened to the music of his heart.
"I want to laugh, I want to almost shed a tear, I want to dance and I want to party all in one show," said Grey.
In recorded and live performances, he delivers high-energy, emotional intensity and infectious joy … sometimes in the course of one song. To attend one of his shows is to witness the honesty of an intimate concert at your local bar alongside the vibrancy of a sold-out venue. No matter the location, he has one hope for every audience experience.
"For me, it's about sharing an honest moment with the audience," said Grey. "A moment where you lose track of time and space for a little while and simply get lost in the reality of the moment. You don't attend a show to escape reality, you go to be fully immersed in reality."
Want to catch JJ Grey & Mofro on tour?
JJ Grey & Mofro perform at Ruby Diamond Concert Hall, February 8, 2018, at 7:30 p.m. Tickets are available at openingnights.fsu.edu/events/jj-grey-mofro/ For information on other performances, visit openingnights.fsu.edu/events.