In Its 21st Year, Tournament Nets Local, National and International Crowd
This yearly event benefits the Vogter Endowment for the Neurointensive Care Unit at TMH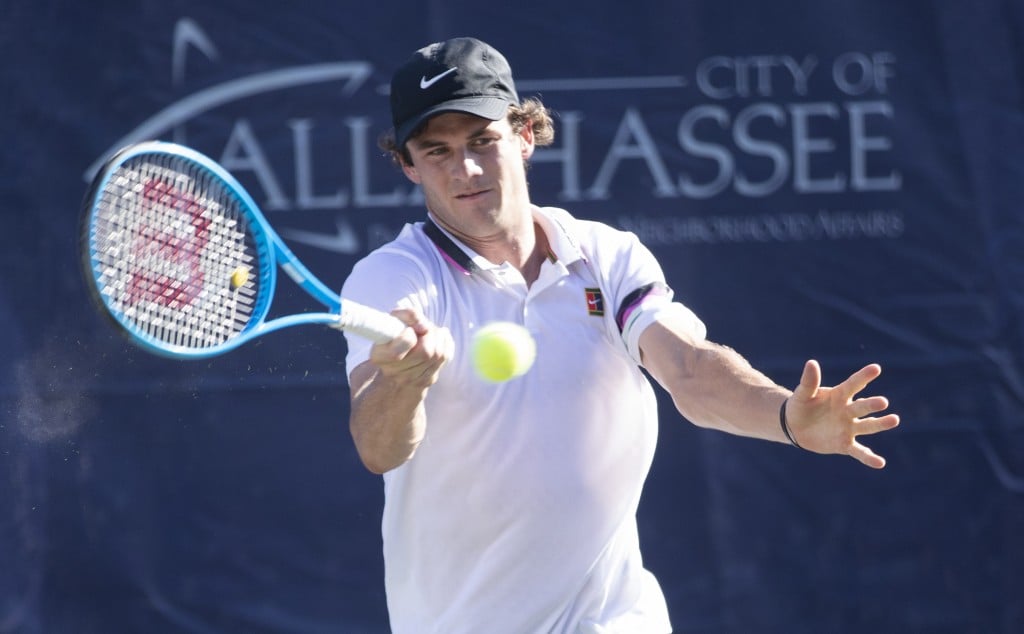 The sounds of tennis will return to the Capital City the week of April 20–26 at Forestmeadows Tennis Center for the 21st annual Tallahassee Tennis Challenger, presented by Visit Tallahassee.
Tennis lovers and enthusiasts can witness professional American and international tennis players compete in an ATP Challenger 80 event.
The biggest prize goes beyond money as the Tallahassee Challenger is one of three events where Americans can earn points for a spot in the main draw of the French Open Grand Slam.
"The most exciting thing about the Challenger is being able to see these professional players, that you often only get to watch on television, right in front of you," said Karen Vogter, tournament director.
"These are athletes on the professional circuit, and being able to watch them play, watch their shots, is just amazing. It's a great opportunity for people to see these premier athletes without it costing an arm and a leg."
Attendees can purchase a weeklong pass or buy daily tickets; prices increase throughout the week.
This flexibility makes it easy to attend on your schedule, and all proceeds benefit a worthy cause.
This yearly event benefits the Vogter Endowment for the Neurointensive Care Unit at Tallahassee Memorial Hospital.
This unit cares for patients who suffer from neurological trauma, such as strokes, aneurysms, spinal cord injuries and traumatic brain injuries.
They also care for patients with epilepsy/seizures, headaches, memory disorders, Parkinson's disease and more.
Over $875,000 has been raised for the unit in the past 20 years.
"Not only are attendees getting to see professional tennis up close and personal, but they are also doing something that helps our community by supporting the Vogter Endowment and tennis in the city of Tallahassee," said Vogter.
"Fans feel good about supporting this cause and knowing their money is going toward something bigger than all of us."
This event would not be possible without the generous support of sponsors such as Visit Tallahassee, avid community members, tennis loving travelers and the countless volunteers who make the week enjoyable.
To purchase tickets or to find out about sponsorship opportunities, visit Tallahasseechallenger.com