How Sweet It Is
Girl Scouts' Destin Desserts event announced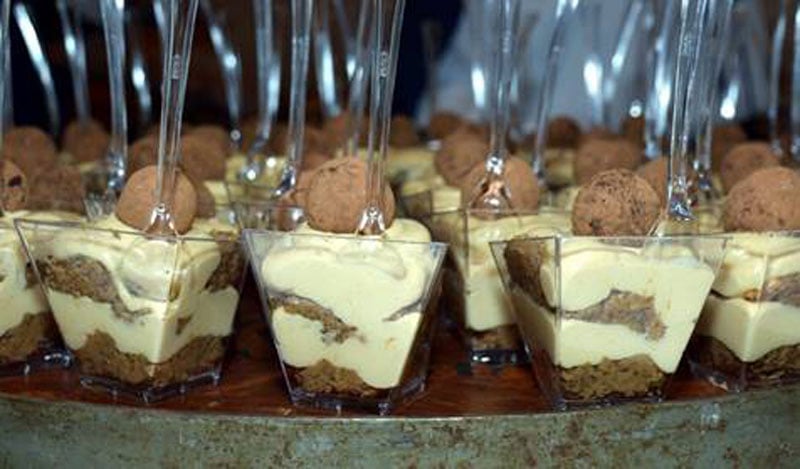 The Girl Scouts of the Florida Panhandle will be holding their sixth annual "Destin Desserts" event at The Palms of Destin on Jan. 20, 2017. Chefs from throughout the area will showcase their talents by creating original desserts utilizing Girl Scout cookies as the main ingredient. Guests will sample the creations and cast votes for their favorite.
"This year will be extra special as 2017 marks the 100th anniversary of the first Girl Scout troop selling cookies," said Gretchen Erickson, chairman of the event. "I am sure the talented chefs competing this year in Destin Desserts will produce amazing desserts highlighting the many varieties of Girl Scout cookies."
The following chefs/restaurants will compete for the 2017 Destin Desserts Grand Champion title:
Christopher Rakas/Aegean
Daniel Soto/Café Rico
Dominic Damiano/Clemenza's
Allen Tueton/Jackacudas
Mathew Von Eberstein/LuLu's
Christopher Holbrook/Signature Catering of 30A
Kevin Wynn/The Black Pearl
Proceeds from Destin Desserts solely benefit the Girl Scouts' Camp Kolomoki, located just west of DeFuniak Springs in Walton County. The facility was closed several years ago after its main road was washed out; dollars raised by the "cookie-off" will be dedicated to repairs that will make reopening of the camp possible.
There are more than 5,000 Girl Scouts in the 19 counties comprising the Girl Scouts of the Florida Panhandle division, and more than 3 million Girl Scouts worldwide.
Doors will open at 6 p.m. A social hour, cocktails and hors d'oeuvres will be followed by dessert tasting and voting, chef awards, and silent and live auctions. The Niceville High School Big Band will provide entertainment.
To become a Destin Desserts sponsor, or for more information, email DestinDesserts@gmail.com or visit their Facebook page. Tickets are $40 in advance, $45 at the door, and are available at the competing chefs' restaurants, or online at www.EventBrite.com.