Homemade Felt Ornaments
When it comes to felt ornaments, don't go for perfection; go for personality!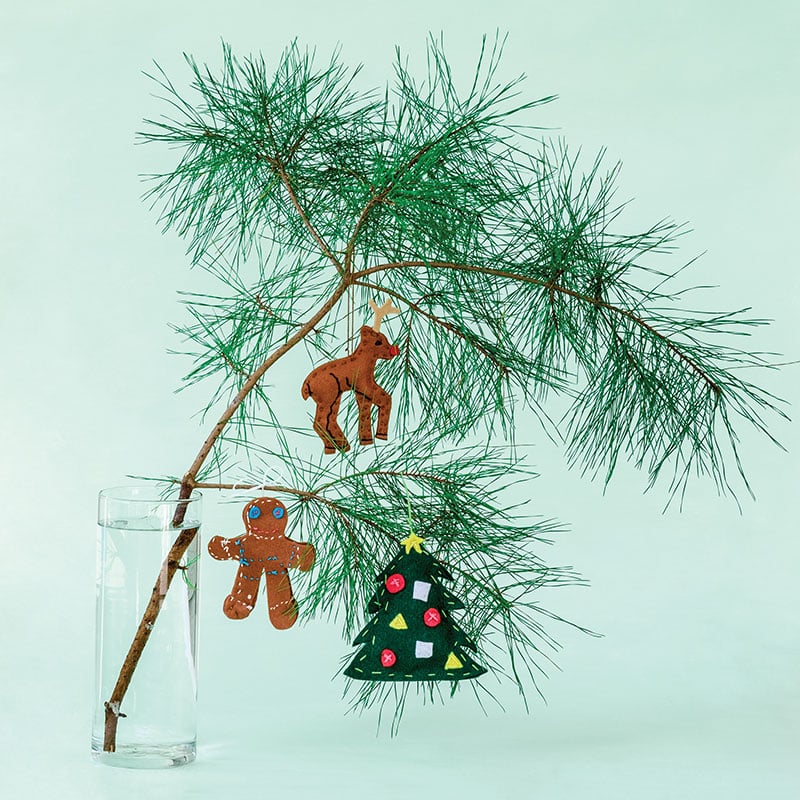 Felt is the perfect fabric for making homemade ornaments. You don't have to hem the cut edges; you can just cut out shapes and stitch or glue them together (leave a gap for stuffing them), fill them with cotton or scented potpourri and voila! Adorable, homemade ornaments.
If you're artistic, you can start by creating your own felt-ornament templates on cardstock. If you're not an artist, print a free template from the Internet. If you choose to stitch embellishments on both the front and back sides of the ornament, do so before you stitch the pieces together. (One side is usually fine). Embellish the ornaments with beads, ribbon, embroidered designs and details, buttons, puffy-paint and whatever else strikes your fancy. Write the year and the name of the person who made it on the back of the ornament with a permanent marker.
---
Check out these Holiday How-Tos!