Harbor Docks Charities to Host 2017 Cobia World Championships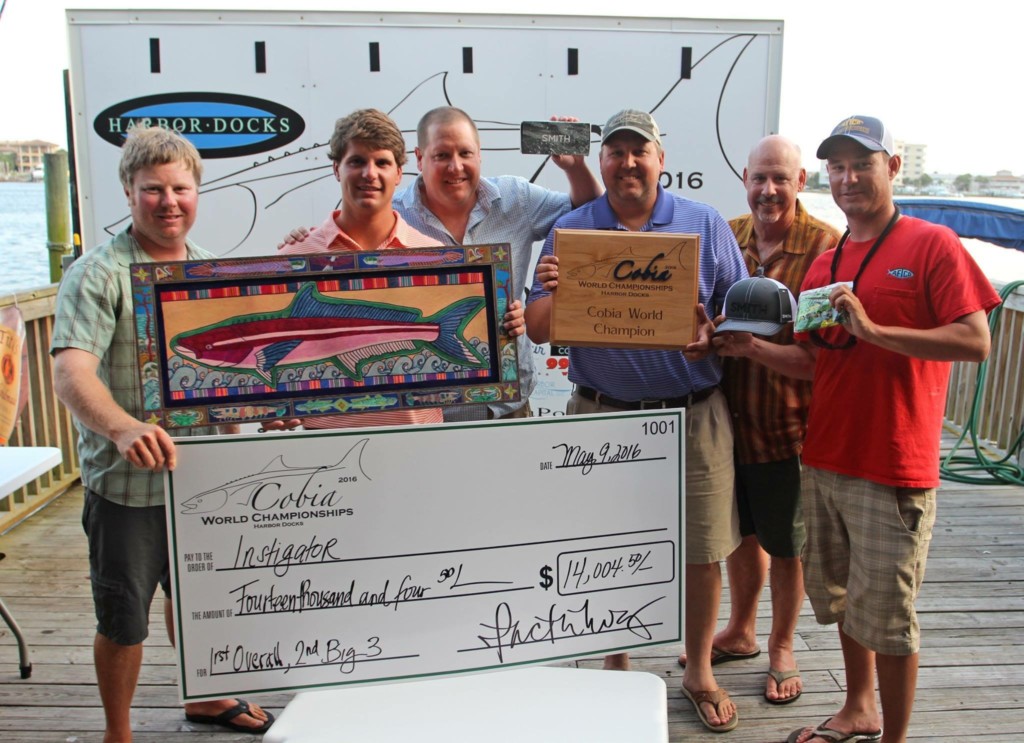 Photo courtesy of Harbor Docks
The 2017 Cobia World Championships, one of the largest fishing tournaments on the Gulf Coast, will begin Friday, March 24, with the captains' meeting and kickoff party at Harbor Docks Restaurant. Fishing for the tournament will begin the following day, March 25, and will conclude on Sunday, May 7.
Presented by Tito's Handmade Vodka, the Cobia World Championships attract a broader range of participants than any other fishing tournament of its kind, with dedicated tournament divisions for women, children, fly fishermen and standup paddle boarders.
During the 2017 Cobia World Championships, Harbor Docks will also be hosting a weekend tournament, the 2017 Harbor Docks Frank Helton Crab Cruncher Classic Cobia Tournament, presented by Mojo Sportswear Company. This will be the second leg of the 2017 Emerald Coast Cobia Triple Crown tournament series. The captains' meeting for the Crab Cruncher Classic will be held on Thursday, April 6, and the tournament will conclude on Sunday, April 9. The Emerald Coast Cobia Triple Crown champion will be announced Sunday, April 23.
The focal point of both tournaments will be to raise money for Harbor Docks Charities' 23rd annual Take-A-Kid Fishing day, to be held Sunday, Nov. 5. The goal for this charity event is to treat 300 children to a memorable day aboard some of Destin's finest charter boats and have every child receive their very own fishing rod and reel.
In 2016, 122 vessels and thousands of anglers competed for over $290,000 in cash and prizes and helped raise $27,745 for the 22nd annual Take-A-Kid Fishing Day.
Formerly known as Rally for Recreation (founded in 1986), Harbor Docks Charities hosts numerous fundraising events throughout the year, including the Cobia World Championships and Crab Cruncher Classic fishing tournament as well as the Caddyshack Classic Golf Tournament and Harbor Docks Charity Auction.
In order to participate in the Cobia World Championship presented by Tito's Handmade Vodka, or in any of Harbor Docks Charities' other tournaments, please visit their websitewww.cobiaworldchampionships.com or pick up an entry form in person at Harbor Docks in Destin.