Grayton Beer Co. Wins Silver at 2019 Great American Beer Festival
Their 1890 Founder's Ale was recognized for brewing excellence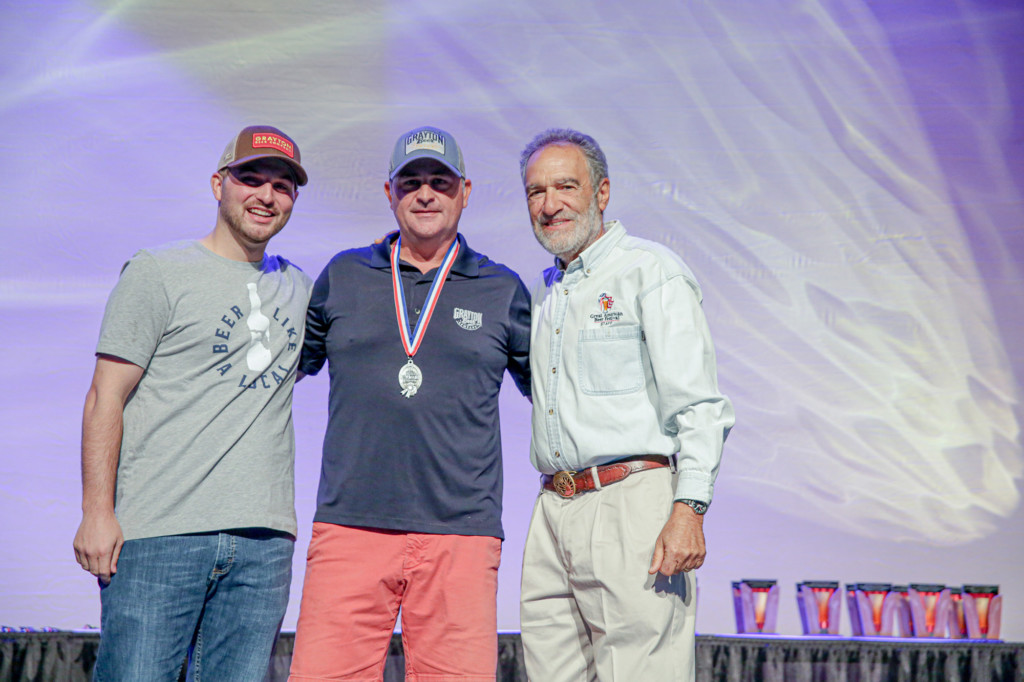 Grayton Beer Company was awarded a silver medal at the 2019 Great American Beer Festival (GABF) competition, the world's largest commercial beer competition.
The GABF, presented by the Brewers Association, recognizes the most outstanding beers produced in the United States.
Gold, silver and bronze medals were awarded on October 5 at the Colorado Convention Center in Denver, in 107 beer categories covering 174 different beer styles (including all subcategories), establishing the best examples of each style in the country.
Grayton Beer Company was recognized in the American-Style Amber Ale/Red Ale beer-style category for its 1890 Founder's Ale.
This copper-colored ale combines a rich malt character featuring flavors of caramel, toffee and roasted walnuts with American Cascade hops.
A perfect union, this full-bodied beer has a bright, lively pine finish. The roasted notes in this beer play well with grilled, smoked, or braised meats. A great dessert beer that will go well with apple pie, cobbler and other fall classics.
"This award is a great honor that speaks volumes to the talented team we have built" said Jamey Price, President & Founder at Grayton Beer Company.
In the 33rd edition of the GABF competition, 9,497 entries were submitted to the general competition, along with 113 Pro-Am and 70 Collaboration entries.
The beer was made by 2,295 breweries from across the nation, with entries from all 50 states plus Washington, D.C., Puerto Rico and the Virgin Islands.
Judging took place over the course of three days, with an international panel of 322 judges from 18 countries.
"This year's GABF competition was the largest and most competitive to date," said Chris Swersey, competition manager, Great American Beer Festival.
"The beers and talent were as impressive as ever, and I'm thrilled to congratulate this year's winners for their achievements in brewing."
For more GABF competition information, including the 2019 winners list and photos, visit GreatAmericanBeerFestival.com.