Girls' Nights Out
Over coffee, over drinks, under the moon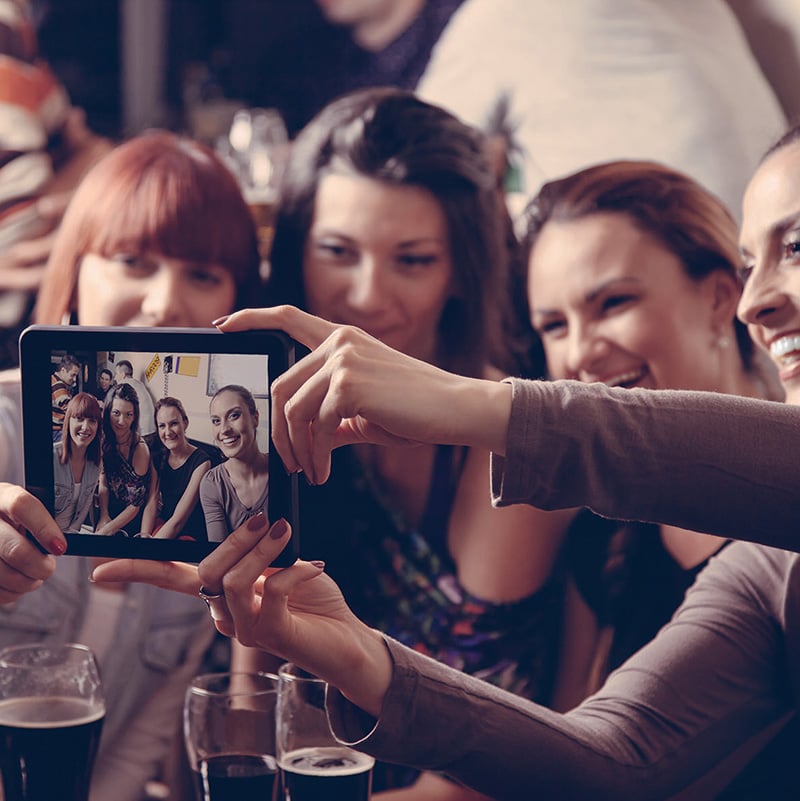 Ask most any woman and she'll tell you there's nothing more satisfying — cathartic, even — than spending a few hours in the company of girlfriends. Our mothers had Bunco Night and Velveeta cheese dip, but these days, girls are having more fun.
From spa nights to ropes courses, Emerald Coast ladies are taking seriously the age-old need to relax and unwind among friends. Some consider "Girls' Nights Out" a regular necessity, while others prefer to keep these female-only get-togethers for rare special occasions. No matter — there's something for everyone, but the main component is conversation and lots of it. Grab a girlfriend or two and try one of these recipes for fun!
---
Pair one of these ideas with drinks (before or after), dinner (avant et après) or shopping (ditto), and you've got a ready-made Girls' Night Out. Just don't forget the Uber — because you're a grown girl, after all.
Quiet Conversations
Coffee or an Italian soda and pretty desserts served just so? Find your favorite java joint and plan for a night of soul-inspiring girl talk.
Movie Buffs
Hit up a new blockbuster or go independent with a flick at a local theater. You'll certainly have something to discuss afterwards!
Confidence Builders
Who do you trust more than your girlfriends? Take a walk on the wild side and try the zip line course at Baytowne Adventure Zone in Destin at Sandestin Golf and Beach Resort or Aerial Adventures in Panama City Beach.
Gold Standard
Maybe they even coined the term, but the Melting Pot's monthly Ladies' Night Out is a tradition that deserves its famed reputation as "epic evening of fondue, gossip and more fondue."
Gourmet Girls
Cook something up with a cooking class at So Gourmet in Pensacola, Kitchenique in Destin and Liza's Kitchen in Panama City Beach. Choose your own chef-led course and have fun while you cook, and then eat your creations!
Picture Perfect 
Local art studios offer sip-and-paint classes with easy-to-copy designs on canvas. Arrive with friends and leave with wall-ready artwork! Studio by the Sea in Miramar Beach, Painting with a Twist in Pensacola and Beach Art Group in Panama City Beach are popular area studios.
Roller Ritas
Dreamland Skate Center in Pensacola will take you back in time. Pull on a pair of skates and relive your glory days — '80s hair and all.
Classic Mani-Pedi
There's a reason those pedicure chairs are so relaxing. Take advantage of the opportunity for pampering and maximum girl vibe at your favorite nail salon. Most offer alcoholic beverages, too, or let you bring your own
---
Style
Saunter out in style. No matter the venue you're headed to, you can't go wrong with a bold pair of shoes or a statement necklace paired with a simple, but well-fitting dress or a trendy top and your favorite jeans.
---