Get Toasty With These Holiday Libations
Spiked holiday drinks will give your party guests that same glow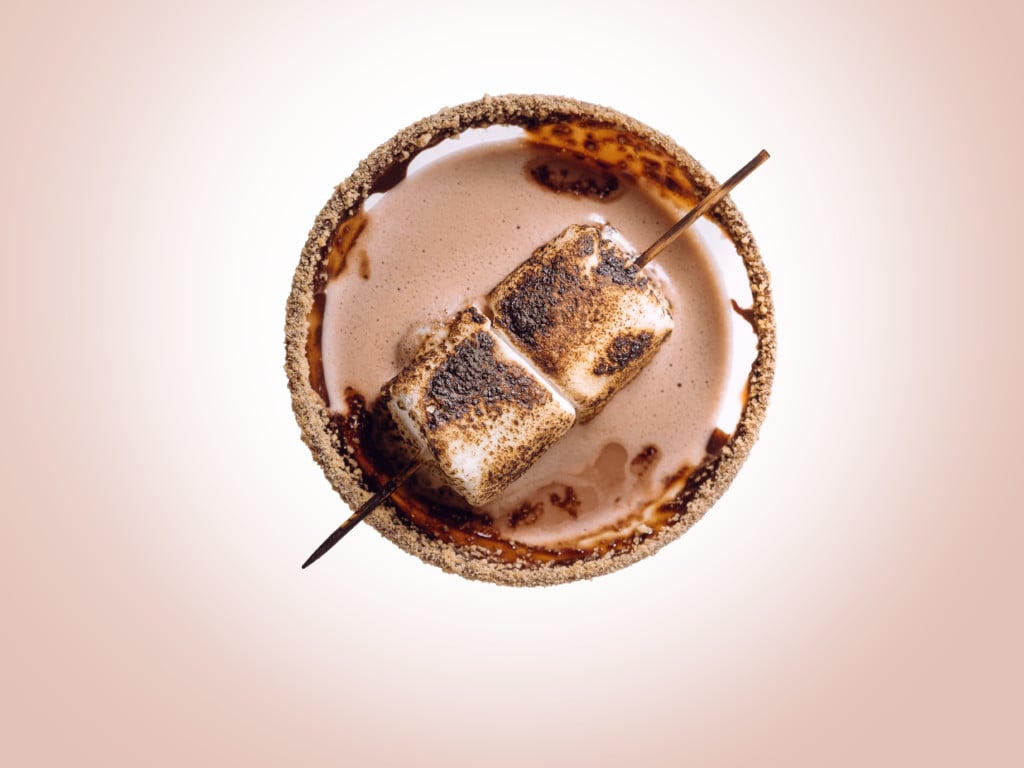 We still get that spark in our eyes when we see a pot of simmering hot chocolate. Set out a vat of spiked holiday drinks, and give your party guests that same glow.
As Tallahassee's winter chill finally sets in, warm yourself from the inside out with these hot libations and merry celebrations, courtesy of Eric Rodin, manager of Food Glorious Food's The Bar @ Betton.
These drinks play with familiar winter flavors and add a zesty alcoholic kick. And they make such a low-maintenance treat. If you're planning a bigger gathering, mull a batch of mulled wine, which Rodin says he considers a staple for holiday house parties.
Hot Buttered Bourbon
Serves 2-3
Ingredients
4 ounces Kerrygold butter
⅛ teaspoon cinnamon
3–4 grates fresh nutmeg
1 piece star anise
½ cup brown sugar
1 cup bourbon
½ cup hot water
optional: cinnamon sticks
Directions
Melt butter in small saucepan with cinnamon, nutmeg and anise. Add brown sugar and stir until sugar is fully dissolved. Remove from heat; add the bourbon and hot water; stir. Serve when fully mixed.
Says Eric Rodin, manager of Food Glorious Food's The Bar @ Betton: "Hot Buttered Rum is a traditional winter season drink. This is my take on it because I'm more of a bourbon person. It's just a great sitting-out-by-the-fire warm drink."
Mulled Wine
Serves 4–5
Ingredients
1 ½ cups cranberry juice
½ cup orange juice
½ cup sugar
4 cinnamon sticks
3 pieces star anise
4 cups dry red wine
½ cup fresh cranberries
Directions
Add cranberry juice, orange juice, sugar, cinnamon and star anise in a medium saucepan. Simmer on low heat for 15 minutes, stirring occasionally. Mix in the red wine and cranberries and bring the temperature back to a simmer.
Says Eric Rodin, manager of Food Glorious Food's The Bar @ Betton: "It's a very popular holiday party drink and easy to make in big batches. I've made it over the years, particularly for holiday house parties. It's kind of like your winter sangria."
S'More Martini
Serves 1
Ingredients
4 ounces hot chocolate
1.5 ounces vanilla vodka
.5 ounce crème de cocoa
2 toasted marshmallows
Chocolate syrup
Crushed graham crackers
Directions
Rim the glass with chocolate syrup and crushed graham crackers; set aside. Gently stir hot chocolate, vanilla vodka and crème de cocoa. Pour into prepared glass and top with toasted marshmallows.
Says Eric Rodin, manager of Food Glorious Food's The Bar @ Betton: "I'm a chocolate person, so anything that has chocolate, I try to do. It's easy to make, and it just tastes amazing."