Get Ready to Gobble Up Black Friday Specials
From art to VIP status here are just some of the delicious deals in store for you this season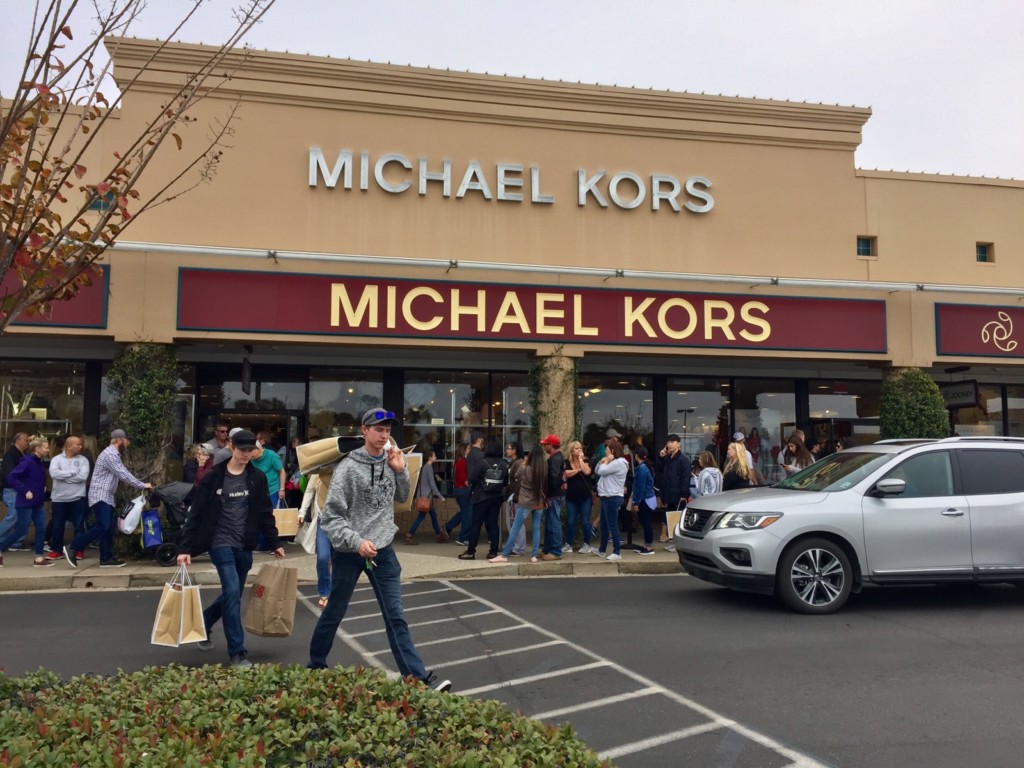 Thanksgiving is nearing … that means, turkey, cranberry sauce, stuffing … and stuffing stockings full of great early holiday shopping steals and deals.
Here is a sneak peek at just some of the Black Friday events along the Emerald Coast.
HH Arts
100 Beal Ave., Fort Walton Beach
HH Arts will be open Friday, Nov. 29 from 10 a.m. to 3 p.m. Shop nearly 30 different artists in a range of mediums. Enjoy 10 to 20 percent off original artwork and enter a raffle for a chance to win a piece of original art.
Banana Bart's
620 Harbor Blvd., Destin
Head to Banana Bart's for a bevy of eclectic holidays gifts. The entire month of November locals can enjoy 20 percent off and 10 percent off in December. Provide your contact info to be put on the annual postcard mail out, so you do not miss out next year!'
Destin Commons
4100 Legendary Dr., Destin
Black Friday festivities kick off on November 29 from 6 a.m. to 10 p.m. Jolly Jubilee is a series of holiday happenings set to take place at Destin Commons starting Black Friday through Christmas Eve.
With the lifestyle center's spectacular 50-foot Christmas tree as an anchor, Destin Commons creates the premier holiday atmosphere with 12 large reindeer topiary shrubs, multiple Christmas trees, Christmas carolers and live performances.
If you head out to shop on Friday, you can catch the Jazz Abouts performing from 5 to 7 p.m.
Silver Sands Premium Outlets
10562 Emerald Coast Pkwy W., Miramar Beach
Thanksgiving Weekend is the "Super Bowl" of shopping centers and Silver Sands gets into the game with extended shopping hours:Nov. 28, 6 p.m. to 12 a.m.
Nov. 29, 12 a.m. to 10 p.m.
Nov. 30, 8 a.m. to 10 p.m.
Dec. 1, 9 a.m. to 8 p.m.
"We will be surprising our local VIP Shopper Club members with an exclusive offer on Saturday, Dec. 7," says Katie Johnson, director of marketing and business development.
"For anyone that is not already a VIP Shopper Club member they can register prior to December 1 to receive the special offer. It's free and easy to join at premiumoutlets.com/vip.
Plus, VIP Shopper Club members can receive a free Savings Passport and additional exclusive offers to enjoy while shopping over Black Friday weekend."
If you are a Tory Burch fan, you are in luck. They are scheduled to open an outlet store by Black Friday and so head there for a first look and special offers.
Specials and deals are available online for easy shopper reference under the "Deals" section.
Grand Boulevard at Sandestin
The Town Center will be open 10 a.m. to 9 p.m. with individual shops offering specials and deals, but beyond Black Friday, Grand Boulevard celebrates the season with Festival of Trees held annually in Grand Park.
This dear event showcases uniquely decorated Christmas trees from 12 local, non-profits.
The trees debut the Tuesday before Thanksgiving and remain in the park through Christmas for the public to enjoy and learn more about the missions of these organizations.
Festival kick-off is Tuesday, Nov. 26 and the trees will remain on display through Christmas Day.
And … because we can't wait to peek at holiday gifts a little early … every Friday and Saturday Dec. 6 through 28 you can take a free horse-drawn carriage ride (between 5 p.m. and 8 p.m.) through the Grand Boulevard Town Center awash with thousands of beautiful white lights, while faux snow falls on the Festival of Trees display.
To add to the festivities, Emerald Coast Theatre Company's Dickensian Carolers will sing popular holiday carols on these evenings between 5 p.m. and 7 p.m. Ho, ho, ho!
Amavida
25 Central Square, Seaside
Amavida (insert link https://amavida.com) in Seaside is warming up the season with several online specials:
Now through Thanksgiving enjoy 15 percent off all coffee online (use code GRATEFUL).
Black Friday through Sunday, Dec 1 receive 20 percent off all coffee and branded merchandise.
Cyber Monday through Friday, Dec 6 receive 30 percent off all coffee online
On Saturday, Nov. 23 and Saturday, Nov. 30 Amavida will host a Biscuit Brunch at its cafe in St. Andrews. If you miss it, come in anytime for house-made organic spelt biscuits daily from 7 a.m. to noon.