Foo Foo Fest Furnishes Funds for Deserving Organizations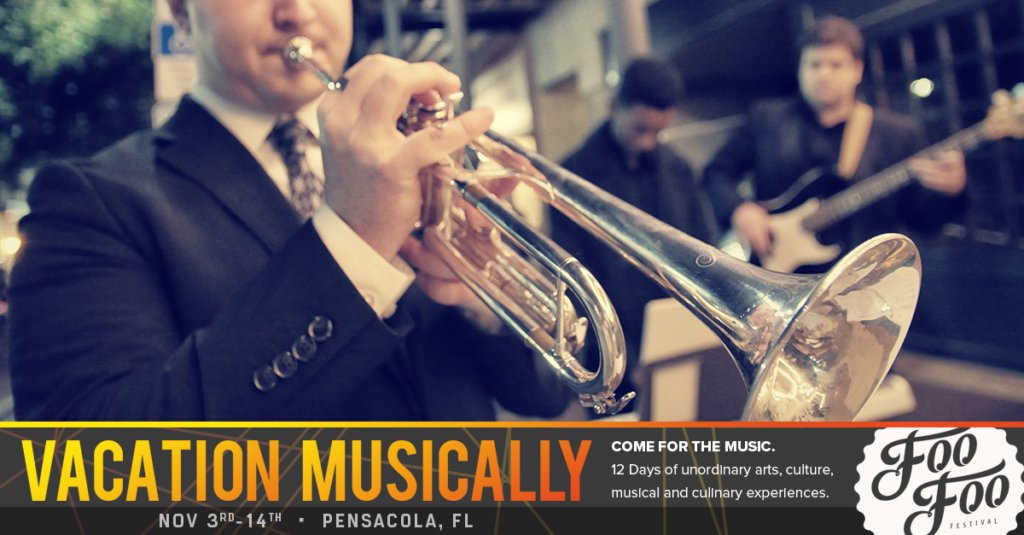 Foo Foo Fest, set for Nov. 3-14, unites culturally diverse and creative happenings, events and moments under one banner with the aim of attracting visitors to beautiful Pensacola. Events of high artistic and cultural caliber are delivered with a hefty dose of Southern sophistication.
Highlights include Blue Angels Air Shows, songwriter's music festivals, ballet, opera, high art and even a Big Green Egg Cook-off. Event categories include the arts, culture, entertainment, history, education and cuisine.
Earlier this year, Art, Culture and Entertainment (ACE), Inc. announced the recipients of nearly $300,000 in grants made possible by the third annual festival. Grant recipients were:
• Friends of Downtown Pensacola
• Ballet Pensacola
• First City Art Center
• Pensacola Little Theatre/Appetite 4 Life
• Pensacola Opera
• West Florida Literacy Federation
• African American Heritage Society
• Choral Society of Pensacola
• Clean Energy Fest
• Jazz Society of Pensacola
• Pensacola MESS Hall
• Pensacola Bay Concert Band
• Pensacola Civic Band
• Pensacola Lighthouse Foundation
• Pensacola Museum of Art
• Pensacola Symphony Orchestra
• Pensacola Waterfront Mission
• My Brothers & Sisters
• Legal Services of North Florida
• Truth for Youth
• Frank Brown International Songwriters Festival
• Eventy EggFest
Most Foo Foo Fest events are free and open to the public. Some require a ticket, which can be purchased here.