Find Your Zen from Within, Outdoors
Outdoor features create a sense of tranquility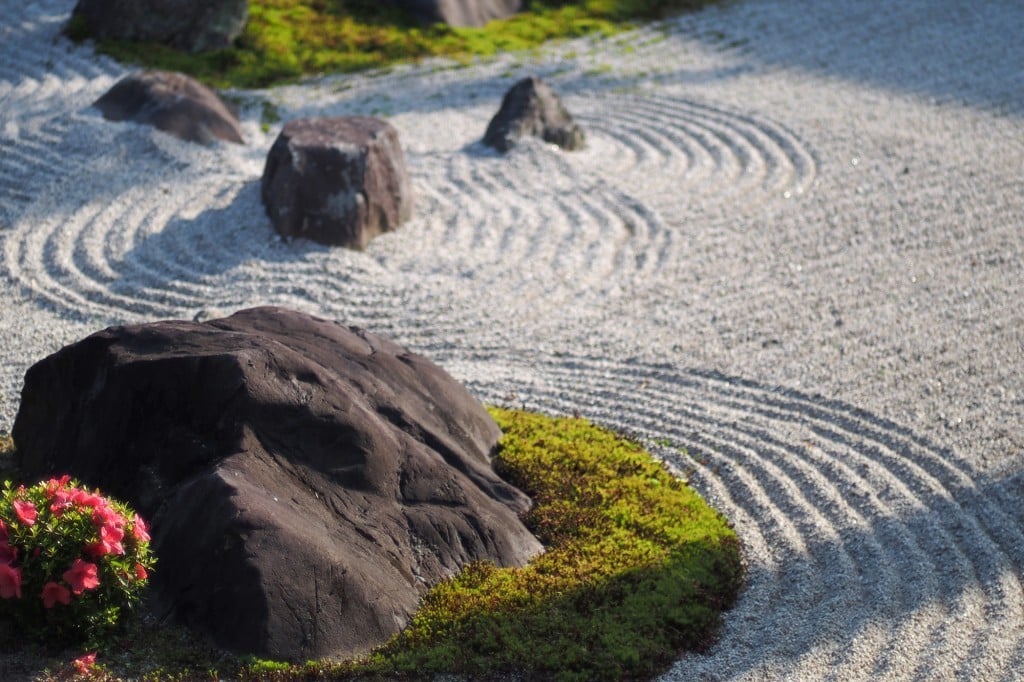 For ages, humans have sought solace in the great outdoors. When the weather is beautiful and the birds are singing, it's easy to feel a sense of connection with the world.
Yet you don't have to journey far or wide; you can experience this sensation in your own backyard.
Many homeowners have taken to creating places of peace with a few thoughtfully selected outdoor furnishings.
Cozy chairs with waterproof cushions gathered around a fire pit create warm vibes.
A hammock nearby a babbling water feature is sure to send you into a Saturday afternoon snooze. A dining set overlooking a blooming garden encourages eating al fresco.
"Folks don't come to Northwest Florida to sit inside all day," says Susan Kiley, owner of Bay Breeze Patio in Miramar Beach.
"We want to create an outdoor space you want to spend time in — whether entertaining or curling up with a book."
Zen gardens are becoming increasingly popular as ways to reduce stress, improve well-being and increase focus. Zen gardens are also known as Japanese rock gardens, which were created by Buddhist monks to aid in meditation.
Zen gardens consist of sand and gravel raked into circular or spiral patterns and outlined by rocks.
Zen gardens typically have moss, short bushes and pruned trees. Small bridges, lanterns and water features are also common additions.
If you're living on or near the coast, it's likely you're a fan of water. There are few sounds more soothing than moving water.
There are many ways to highlight water features in your backyard, including koi ponds, waterfalls, reflection pools, water fountains and wishing wells.
BrightView Landscape Services in Santa Rosa Beach specializes in making both residential and commercial outdoor spaces into an oasis through landscape, design, lighting and more.
Craig Huston, business developer of BrightView, says that fountains are very popular in Florida.
"At a residence, a water feature is generally used in a courtyard or near a patio so those using the space can enjoy the sight and sound," says Huston.
"Fountains create a relaxing environment to allow the owner to escape from the loudness of life."
Huston also notes that any outdoor enhancement doesn't go unnoticed and instantly increases your property value.
Anna Daniel, owner of Santa Rosa Beach-based Clay 30A offering gardening, landscaping, furnishings, fountains, décor and more, agrees that outdoor spaces work wonders for homes.
"One thing about Florida is that outdoor living spaces have become essential to every home," says Daniel.
"Whether it is lush landscaping, fountains and water features, or fire pits and furniture, it's easy to transform an outdoor space into one of the most admired areas of the home."
Even planting seasonal flowers or an herb garden can make a big difference in your mood.
Because our senses are innately associated with our emotions, a sunny yellow sunflower can brighten your day, the scent of lavender can quickly calm and a sprig of homegrown mint in your tea is soothing.
With Northwest Florida experiencing each season in moderation, it's easy to create calming outdoor spaces for your year-round enjoyment.