Fellowship-Trained Mohs Surgery Distinguishes Coastal Skin Surgery & Dermatology In Northwest Florida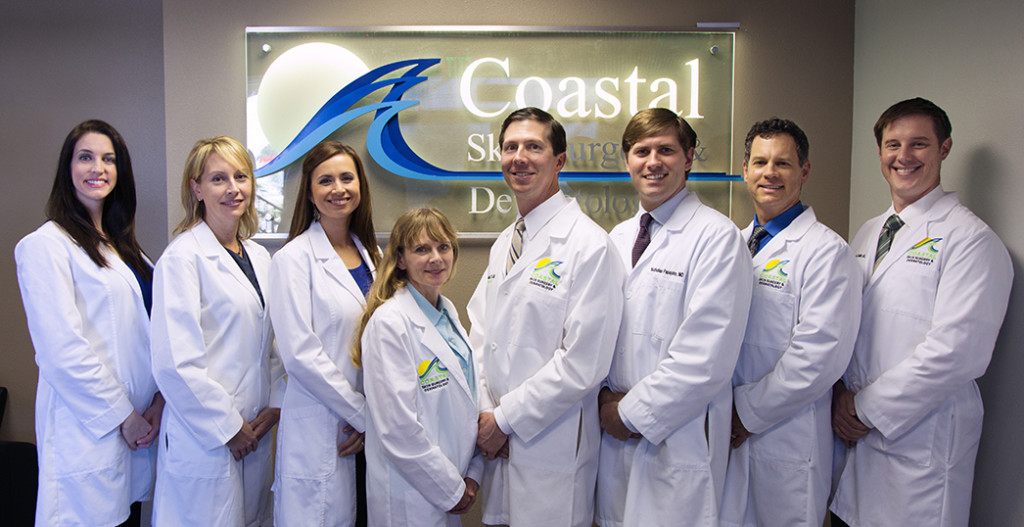 No one wants to have skin cancer, but one in five Americans will be diagnosed with it sometime during their lifetime. If you should get the news that you do have skin cancer, the Emerald Coast and surrounding area has an excellent resource for experienced and skilled skin cancer treatment: Coastal Skin Surgery & Dermatology.
Dr. David C. Adams, founder of the practice, is one of only two Fellowship-Trained Mohs surgeons practicing from Tallahassee to Pensacola. Mohs surgery is a technique that uses tissue mapping and microscopic analysis to remove just the skin cancer without sacrificing healthy tissue. In fellowship-trained hands, Mohs surgery offers the highest cure rate among all other treatments for skin cancer. Since Mohs Surgery preserves the normal skin, it results in faster healing and smaller, often unnoticeable, surgical scars.
While any dermatologist may offer to perform Mohs surgery, only Fellows of the American College of Mohs Surgery (ACMS) have undergone rigorous fellowship training. Mohs Surgery Fellows are chosen through an extremely competitive selection process and are required to complete an intensive 1- or 2-year post-residency ACMS fellowship training program. Becoming a Fellow of the American College of Mohs Surgery is a qualification earned by less than 8% of all dermatologists nationwide. Dr. Adams has performed in excess of 11,000 Mohs surgeries since coming to the Emerald Coast over nine years ago.
Mohs surgery is an outpatient procedure performed in the office under the safety of local anesthesia. You can eat and take all your medications on the day of the surgery. The visible skin cancer is surgically excised and tested "while-you-wait" with results often in less than 30 minutes. Patients may choose to wait and enjoy a cup of coffee in the private surgical waiting area or may simply choose to relax in the extra-private comfort of the procedure room. Microscopic analysis ensures that all cancer cells are removed while simultaneously preserving all of the normal healthy skin. Once the cancer is declared clear by Dr. Adams, it is time for sutures. Recovery takes about a week in general. For additional information about Mohs Surgery, please visit www.coastalskinsurgery.com.
Coastal Skin Surgery & Dermatology is a full service dermatology practice, offering medical, surgical and cosmetic dermatology services. The practice also has a new modern medical spa, Meritage, offering a broad range of elegant spa and massage services. Five board-certified dermatologists and three experienced physician assistants maintain FULL-TIME office hours in ALL THREE convenient office locations to meet North Florida's need for high quality dermatological care. Patients of all ages are welcome and a referral is never required.
Coastal Skin Surgery and Dermatology
12469 Emerald Coast Pkwy Suite 101 Miramar Beach, Fla. 32550
Phone: 850-654-3376
Coastal Skin Surgery & Dermatology
930 Mar Walt Drive Suite C Fort Walton Beach, Fla. 32547
Phone: 850-314-7546
Coastal Skin Surgery & Dermatology
4400 Highway 20 Suite 410 Niceville, Fla. 32578
Phone: 850-897-4900