Exposed
Light and shade dance through gracefully covered windows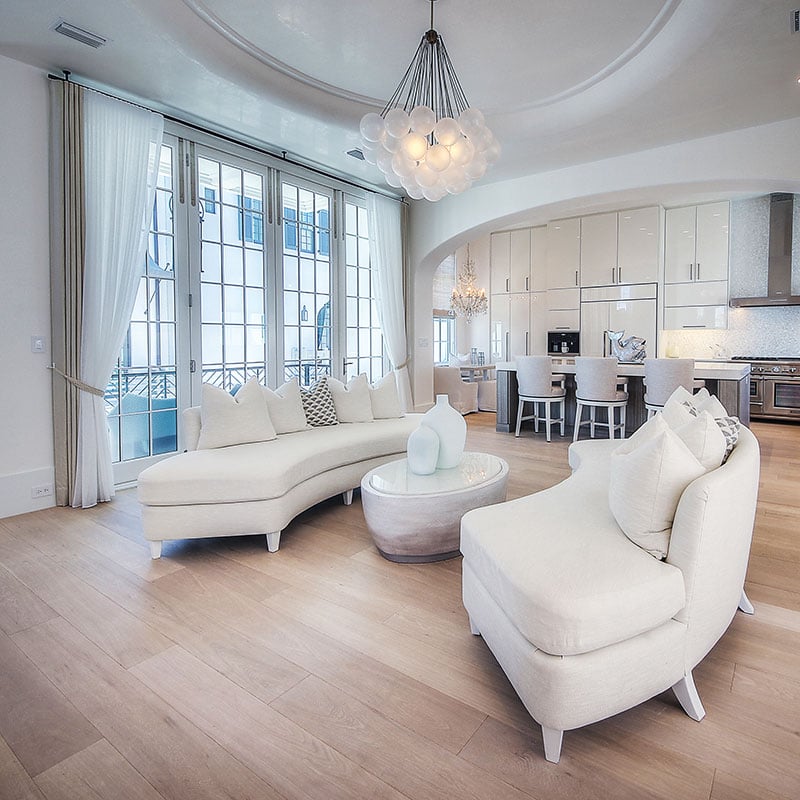 Sponsored by Mcneill Palm
Windows are inspiring. They connect one to the outdoors, allowing light to create ambiance with minute by minute transitions. Often framing astonishing views, architects intentionally position windows to maximize inspiring settings. Imagine a space with no windows, no natural light. It is a dark concept. Windows are the soul of our homes. An elegant home must dress the part, setting a welcoming scene.
As a window covering expert, Brenda Hamrick, owner of McNeill Palm, has tools much like a painter. Your home or office is her canvas. With every canvas there are new opportunities to "shed light" using tools from her trade.
"The window covering must be functional; regulating light and darkness, reducing glare, protecting furnishings and providing privacy. Elegant window coverings should enhance the architecture and design elements of your home," says Hamrick. "This is what every fine home deserves."
Motorization of window shades and treatments made its debut many years ago, but as with all technology, vast improvements have increased motorized shade demand. Demand has also increased resources, making customization much more affordable than in the past. Textures, colors, varying opacities, all the newest materials and options make window coverings limitless.
With today's technology, one can simply turn to their mobile device and alter window light with a tap of the fingertip. Long gone are the days of pulleys and strappy distractions.
When building a new home or remodeling, you should consult a window treatment specialist early in the process. McNeill Palm has over 30 years of experience in interior design.
"It is simple to avoid what can be costly problems if a collaboration of homeowners and other professionals takes place while building plans are underway. By planning ahead, the client will have the result they envision," says Hamrick.
McNeill Palm can help you whether you are planning a new home or redesigning your existing home. Download their online guide at McNeillPalm.com. With limitless possibilities, allow the experienced team at McNeill Palm to dress your windows as you envision.
---
For more information about mcneill palm and their projects, visit mcneillpalm.com