Experience the Golf Cart Lifestyle
In the market for a new golf cart? Dixielectricar's showroom is packed with the latest 2020 models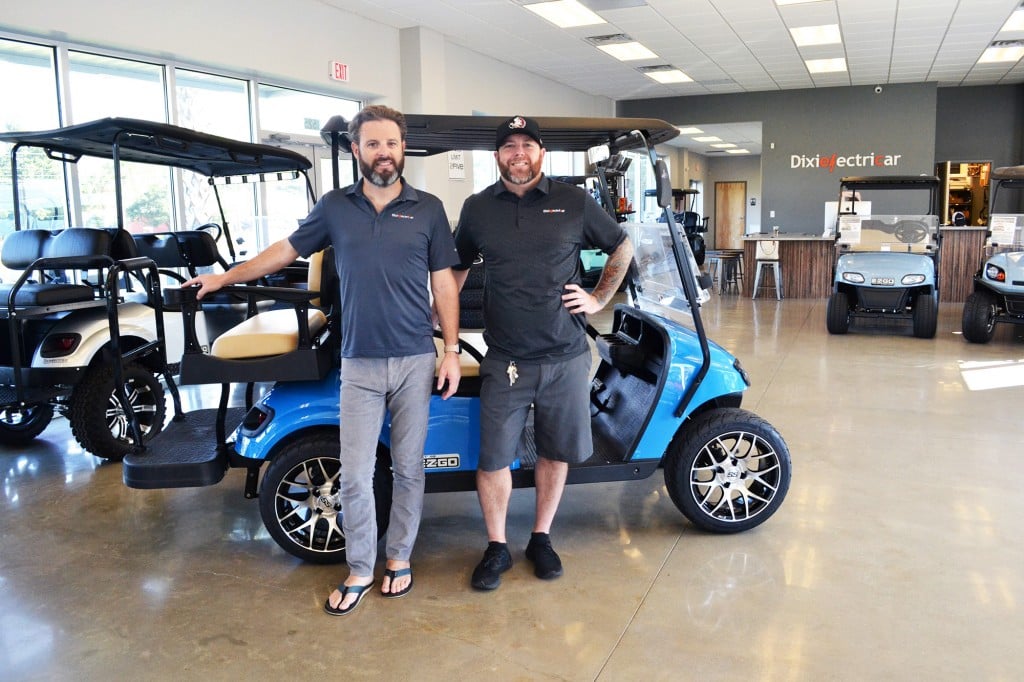 When Roy Gorman purchased Dixielectricar in the early '90s, he never imagined it would grow into what it is today. Established in 1979, Dixielectricar has been providing the Emerald Coast with E-Z-GO Golf Carts for 40 years.
Although there's a new generation of Gormans running the business these days, brothers Colin and Blair continue to provide high-quality carts and the excellent shopping experience Dixielectricar is known for.
Their priority is to continue growing and enhancing the experience of purchasing and owning a luxury lifestyle vehicle.
A few years ago, the company relocated to Santa Rosa Beach to open a new, larger showroom and service center.
Within this location, Dixielectricar is able to offer customers the finest selection of gas and electric golf carts, accessories, access to a fully equipped service department and a place for seasonal guests to store carts.
In the market for a new golf cart? Dixielectricar's showroom is packed with the latest 2020 models, including a few carts equipped with upgrades you didn't know you needed.
"We are excited with the products E-Z-GO has been putting out in the last few years," said Colin Gorman.
"They have made more technological advances with their carts in the last three to four years than they have since the product was first introduced 70 years ago."
Dixielectricar offers both gas and electric carts.
The 2020 models now feature lithium batteries that come with an unprecedented eight-year warranty.
This year, two new colors were also introduced into the lineup — a limited edition Seafoam and the very popular Ocean Gray, both perfect for the beach lifestyle their clients are looking to live.
Dixielectricar  3525 US 98, santa rosa beach  |  (850) 269-0011  |  dixielectricar.com