Everything and Then Some
The Village of Baytowne Wharf offers shopping, dining and activities for all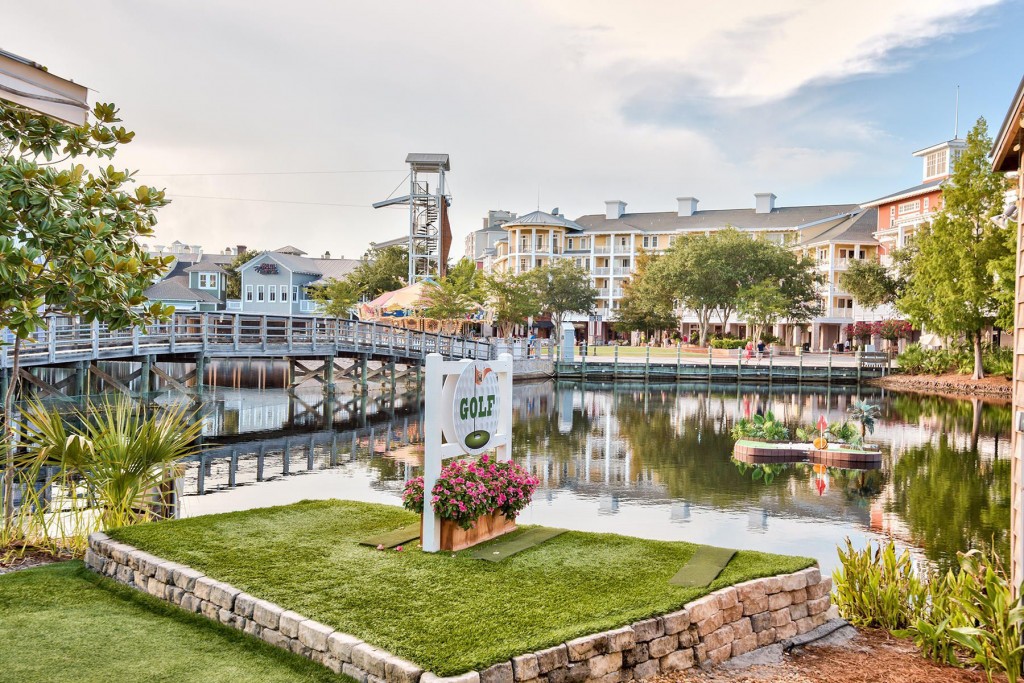 Morning, noon or night. A day, weekend or entire vacation. Young, old or somewhere in-between. Child, parent, grandparent or couple. No matter the combination, The Village of Baytowne Wharf's specialty is having something for everyone, anytime.
The facade is of a charming fishing village located inside of the gates of Sandestin along the Choctawhatchee Bay. Inside of the cheerful wooden structures sit shopping, dining and activity options that cover a wide range of interests.
Begin the day with breakfast at Another Broken Egg Café. Spend the afternoon strolling shops that specialize in clothing, accessories, toys, art, jewelry, sporting goods, candy and more. For more adventure, take to the zipline course, the ropes course, mini golf, the arcade or carousel. After all that, cool down with a sweet treat from Moo-La-La Ice Cream & Desserts.
Evening options span from white tablecloth steak-and-seafood dining at the Marlin Grill or the more casual, family-friendly fare at Slick Lips Seafood & Oyster House. After dinner is complete, The Village of Baytowne Wharf transforms with a pulsing nightlife featuring hot spots such as Fat Tuesday Daquiri Bar and Rum Runners.
A trademark of The Village of Baytowne Wharf are activities and events, including concerts, fireworks, movie nights, magic shows and more. Each year, they host four large, signature events — the Sandestin Gumbo Festival in February, the Sandestin Wine Festival in April, the Baytowne Beer Festival in October and the Sparkling Wine & Holiday Lights Festival in November. Each of these events support local nonprofits and total over $100,000 raised each year.
"Whether you're a local or a visitor, The Village of Baytowne Wharf is open year-round to the public with an array of amenities in a scenic and inviting setting," said Leighann Elliot, Event and Marketing Manager at The Village of Baytowne Wharf. "It's a one-stop shop — park your car and enjoy walking in the sunshine to the best in dining, shopping, activities and events for all."
the village of baytowne wharf  9300 Baytowne Wharf Blvd., Miramar Beach  |  baytownewharf.com  |  (850) 267-8000