ERA American Real Estate Reopens in Destin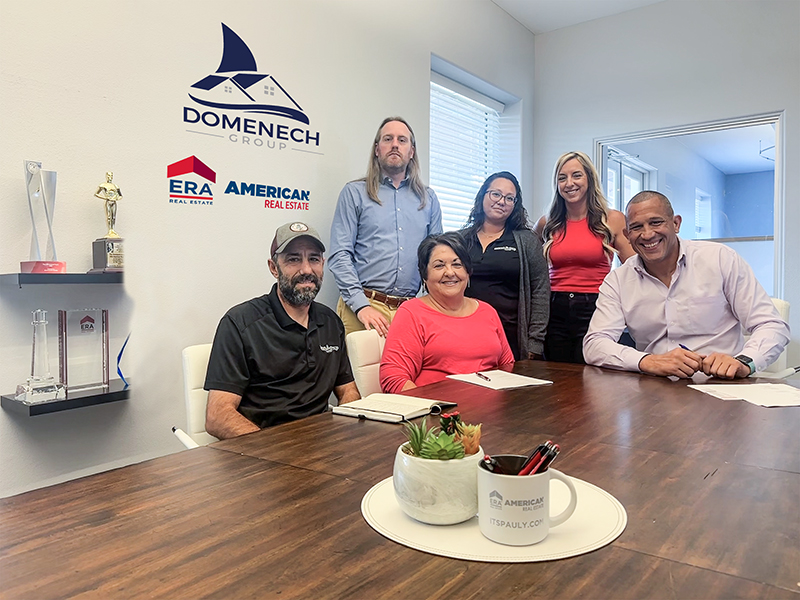 While technological advances have allowed for much of the real estate transaction to be done digitally, having multiple convenient physical locations is still important to ERA American Real Estate.
While many real estate companies are closing and consolidating offices by sending agents home, ERA American Real Estate is expanding its physical footprint to include reopening a Destin branch. The branch will be the company's first-ever Agent Enterprise Location (AEL) and will be occupied by the company's top performing team, The Domenech Group.
An AEL allows flexibility for the physical expansion of a growing agent team as well as the development of their own micro-company culture — with the benefit of maintaining the relationship with ERA American Real Estate, including brand recognition, resources and technology.
"We view our agents as our core customers, and we serve sellers and buyers through them," said Tony Lombardo, CEO of ERA American Real Estate. "By introducing the option of an AEL, we are able to take our service to a higher level. We are excited to partner with Paul and The Domenech Group on this venture and support our shared continued growth and expansion."
"We aren't moving. We are expanding our capabilities and investing in our customer-first model," said Paul Domenech, Realtor and Team Leader.
Paul and The Domenech Group will continue to serve customers and clients from the company's current offices, and this new location will serve as their new headquarters.
"We've created a space with a culture of professional productivity based on our group's core values: integrity, generosity, inspiration, responsibility, compassion, perseverance, professionalism and servant leadership," Domenech continued. "It will include a collaborative entrepreneurial space, business training, a meeting room for our community, a podcast studio and, of course, the Domenech Group's office AKA 'The Shark Tank,' providing commercial and residential real estate services."
This new branch will be located along Highway 98 and will mark ERA American Real Estate's sixth Emerald Coast location. Additional locations can be found in Shalimar, Gulf Breeze, Niceville, Crestview and 30A.
"Our organization has always provided flexibility in the way we support our agents in what they need to run their businesses," said Gloria Frazier, founder and broker. "This is a milestone moment in the evolution of our business model which allows for us to invest in the entrepreneurial spirit that drives Paul and The Domenech Group."