Enjoy Brunch on the Bay at Sunset Bay Cafe
While the pancakes are sweet and the omelets delectable, the Benedicts steal the show.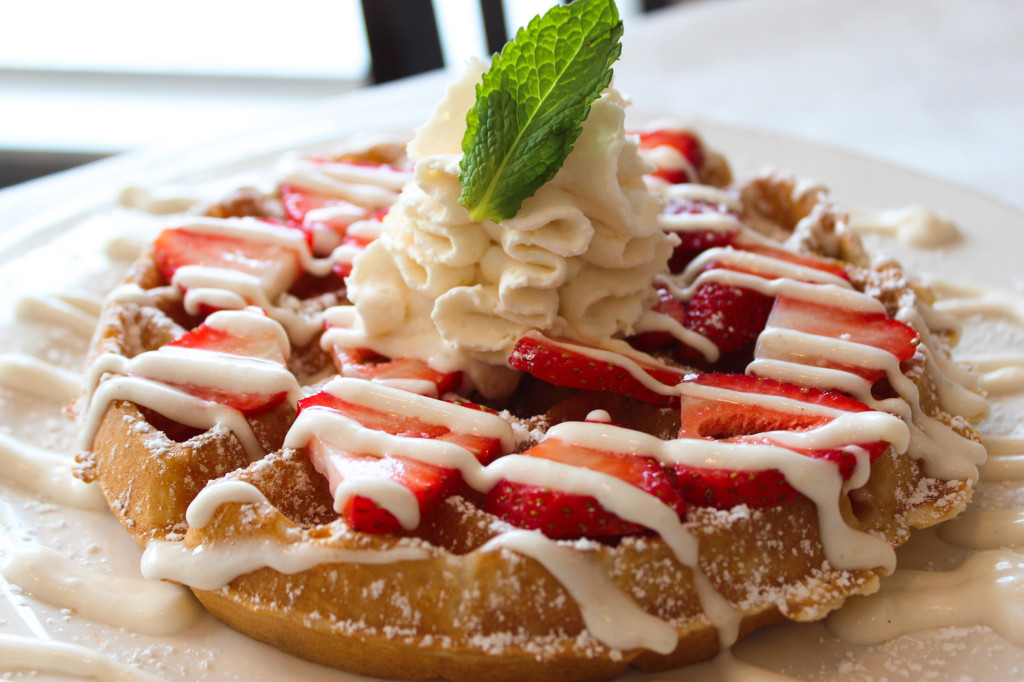 Is there a better way to spend a day than relaxing on the bay while eating eggs Benedict and drinking bloody marys?
Brunch is as popular an activity as it is a meal, and Sunset Bay Cafe, already a go-to spot for breakfast and lunch, knows how to help you indulge.
Locally owned and family operated, Sunset Bay Cafe in Sandestin serves up favorites and originals that include fresh produce and sustainable seafood.
While all of your breakfast beloveds are on the menu, many have delightfully delicious twists — part coastal, part Creole and entirely creative.
Where the pancakes are sweet and the omelets delectable, the Benedicts steal the show.
Particularly popular are the southern boy Benedict and the hillbilly Benedict.
The southern boy tops biscuits with sausage patties, poached eggs and white pepper gravy.
The hillbilly features smoked Gouda fried grit cakes layered with fried chicken, poached egg and hollandaise sauce.
The restaurant's menu includes Best of the Emerald Coast winners for Best Bloody Mary and Best Breakfast.
While all of your attention is sure to be focused on the scrumptious plate before you, taking in views of Choctawhatchee Bay is a palate pleaser as well.
Guests and visitors to Sandestin Golf and Beach Resort come from near and far to take in the views, the brews and the food.
"Sunset Bay is on the top of the list for best bay views," said Bryce Jarvis, owner of the Sunset Bay Cafe. "Customers love the atmosphere for it's relaxing and inviting setting."
The outdoor dining also includes a poolside tiki bar serving up refreshing fruit cocktails and ice-cold beers. Even the indoor seating offers extraordinary views, with floor to ceiling windows.
As lovers of the local waters, Bryce and co-owner Gary Jarvis emphasize the spirit of Old Florida and utilizing fresh, local seafood. In loving and living in Northwest Florida, Bryce and Gary want their customers to develop the same appreciation.
"We hope each guest truly enjoys time relaxing and unwinding, with no daily stress — just a great meal, a cold beverage and being surrounded by family and friends," said Bryce.
"We want you to unwind and unplug from the day-to-day when here and just focus on what surrounds you."
Sunset Bay Cafe
158 Sandestin Blvd N, Miramar Beach, FL 32550 | (850) 267-7108 | sunsetbaycafesandestin.com