Emerald Coast Magazine Pop-Up Party at Skopelos at New World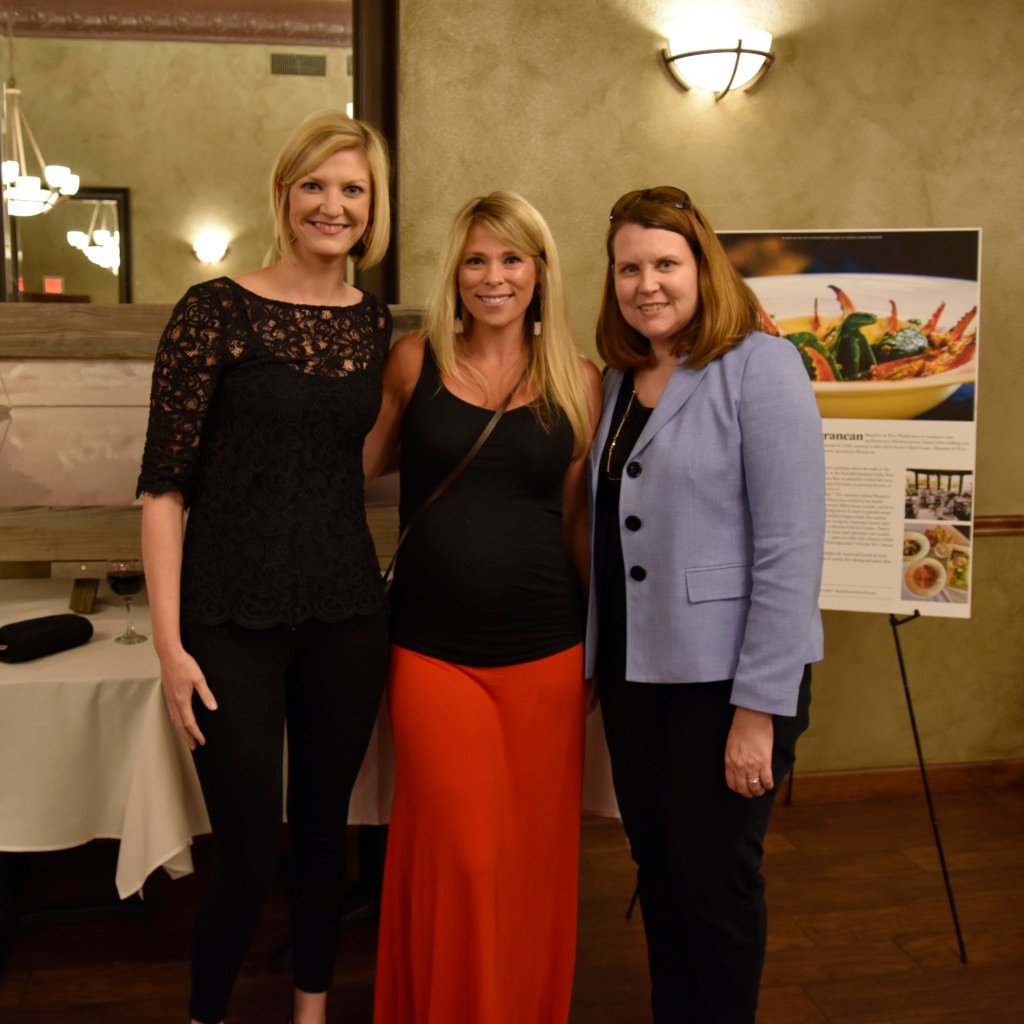 Emerald Coast Magazine celebrated northwest Florida's coastal lifestyle last week with a Pop-Up Party honoring its February/March 2018 issue at Skopelos at New World, in Pensacola. About 60 guests took part, enjoying fine cuisine and cocktails amid displays of local products and performances by a local musician.
Upon entering the historic New World Inn, attendees were greeted by a poster of Emerald Coast Magazine's February-March cover and enlarged photographs by its featured artist, Chandler Williams of Modus Photography. One lucky attendee won a drawing for a framed photo of his choosing.
Within Skopelos' event space, content from the magazine sprang to life.
Skopelos at New World is the subject of the magazine's February/March Restaurant Spotlight. Tantalizing aromas of its Mediterranean, mezze-style cuisine pervaded the room, and smartly dressed servers glided through the crowd with samplings of herb-marinated, lamb-chop lollipops, bacon-wrapped steak filets and remoulade-drizzled crab cakes.
Appetites sufficiently whet, guests ventured to a dining station featuring more mezze specialties and charcuterie. The roasted Brussel sprouts accented by Parmesan cheese and an apple cider gastrique proved to be especially popular.
Looking at the charcuterie, beyond the succulent spread of meat, cheese and produce, one would see "Kasia Design" carved into the board itself. The same signature appeared on several benches and a table within the space, handcrafted by local woodworker Kasia Szabo of Kasia Design, who attended the Pop-Up Party. Szabo's furniture is featured in The Bodacious Shops of Pensacola and is often commissioned for homes.
Meanwhile, Breakthru Beverage contributed and Skopelos created three signature cocktails for the event. Attendees chose from the Mixed Berry Mojito, the vodka-based Cucumber Cooler and the French Kiss, a blend of gin, champagne, fresh lemon, simple syrup and a splash of Pama Liqueur.
Drinks in hand, guests meandered to admire the mini-Modus gallery showcasing both vibrant and monochromatic shots of coastal landscapes. Local musician Sean Roby on acoustic guitar performed an upbeat medley of crowd favorites, while guests chatted about which framed photograph they would select should they win the drawing, and where they would display it.
Guests also enjoyed reviewing Williams' feature in the F/M issue of the magazine, which highlighted his recent journey to Cuba. From the elders' evening ritual of domino games and cigars, to the adolescents' impromptu match of kickboxing in the sand, Williams captured the unseen essence of Cuban culture. It was through these moments that the photographer created a short film about how access to clean water through filtration systems would affect the community.
Others admired the centerpiece of the party, an extravagant "flower bar" by Fiore florists. From gorgeous blooms of carnations, tulips and hydrangea in springtime pastels, guests picked a flower of their choosing and a small pot of ryegrass to nurture at home.
Benjamin Murphy left with the grand prize from the drawing, having selected a striking, black-and-white photograph of a sailboat floating past a narrow pier called "Tranquility". Williams, the photographer, ensured others didn't go home empty-handed, as each guest departed with a gift bag containing a preview of his portfolio, a coaster and a $100 gift card to Modus Gallery in Grayton Beach.
Emerald Coast Magazine would like to thank Modus Photography, Fiore, Breakthru Beverage, Kasia Design, Sean Roby, Skopelos at New World and all who popped in for our festive, springtime Pop-Up.