EC Scene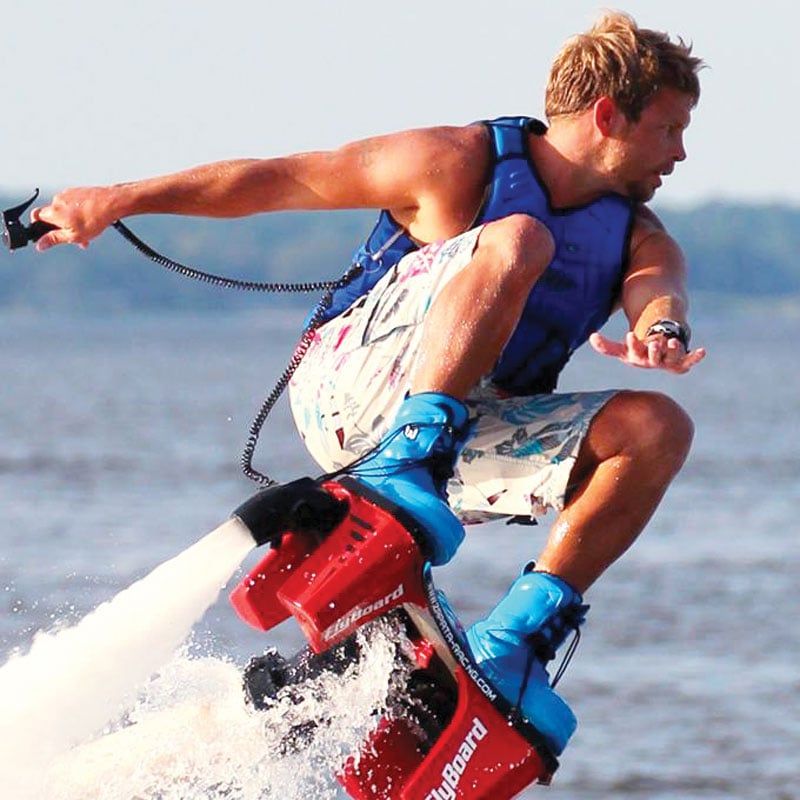 New News … 
▪ Ben Merrell, owner of Power Up Watersports, competed against 66 others (chosen out of 2,700 contenders) to take third place in the World Flyboard Championship in Doha, Qatar.
▪ Russell & Russell, a full-service hospitality consulting firm owned by John Russell and Scott Russell based in Northwest Florida, has formed Russell Vacation Rentals. Shelby Schuler of Seagrove Beach has been hired as director of sales.
Kudos and Congratulations … 
▪ Seaside Neighborhood School is the overall winner of the sixth annual Emerald Coast BEST Robotics competition held at the University of West Florida. Remote-controlled robots, built by young scientists from 11 area middle and high schools, were put to the test in front of a live audience. Congrats to these curious young minds and to the Gulf Power Company for sponsoring the event.
▪ My Vacation Haven presented caregivers and the director of the Sacred Heart Foundation with a bouquet of pink balloons along with a check for $1,000. For the second year, My Vacation Haven launched a Think Pink Promotion to raise funds and awareness in the Emerald Coast market to fight breast cancer. The promotion — which was published in a two-page special edition of EC Magazine's What's Haute column — encouraged potential guests to stave off cancer by reducing stress with a vacation stay.
▪ Hilton Sandestin Beach Golf Resort & Spa has been recognized with the TripAdvisor GreenLeader Bronze title for efforts to decrease its carbon footprint and make the resort a more eco-friendly property. Over the past three years, the Hilton has invested more than $9 million to decrease its carbon footprint and protect the natural wildlife that surrounds the beachfront property. It also has been chosen by the readers of Meetings & Conventions magazine as a 2013 Gold Key award winner, marking the 15th year the resort has earned the prestigious honor.  
▪ Shelter House, the domestic violence center serving Okaloosa and Walton counties, has recognized Hurlburt Airman's Voice, an organization that provides airmen with opportunities and resources that exemplify the Air Force Core Values through community service, education, activities and leadership, for its volunteer support to Shelter House.
▪ As a result of a successful Best of the Emerald Coast 2013 award event, EC Magazine and Rowland Publishing, Inc. presented a check for $55,000 to the Junior League of the Emerald Coast. 
▪ The Destin Charity Wine Auction Foundation (DCWAF) has received a $288,640 grant from BP's Gulf Seafood & Tourism Promotional Fund. The grant was given as part of the oil giant's promotional fund to support programs that enhance and promote Gulf coast seafood and tourism. The grant will allow DCWAF to enhance the auction and culinary events as well as increase their marketing and promotion activities.
New Faces … 
▪ Elephant Walk of Sandestin has hired Tyler Hysom as its new restaurant manager. Hysom began his professional relationship with Elephant Walk owners Tom Rice and Wayne Lewis in 2007, when he joined the staff at Elephant Walk's sister restaurant, Marlin Grill at The Village of Baytowne Wharf. 
▪ Blue Marlin Realty Group welcomes three realtors to its growing team. Wendy Hayden relocated to the area from Atlanta, previously worked in sales, property management and leasing and has a strong background of managing 200 long-term rentals from Destin to Navarre. Trish Sams was born and raised in Columbia, S.C., received her graduate legal secretarial degree from Midlands Tech and earned a graduate business degree from Limestone College. She has worked at DEP Realty and Keller Williams Emerald Coast Realty. Erin Martin, originally from Birmingham, Ala., graduated from the University of Alabama and has lived in the area for 11 years. She has worked in the real estate business for nine years with Keller Williams and 100% Realty Inc. 
photo Courtesy Scott Lisenbe of Scottylane Photography (Ben Merrell), Allison Yii ANd courtesy of Russell Vacation Rentals, My Vacation Haven (Sacred Heart Foundation), Shelter House, Clint Viehman (Best of EC), Whitney Lee Ladwig (Hysom), Blue Marlin Realty (Hayden, Sams and Martin)