E-Z and Breezy
Dixielectricar is the region's retailer for premier brand E-Z-GO golf carts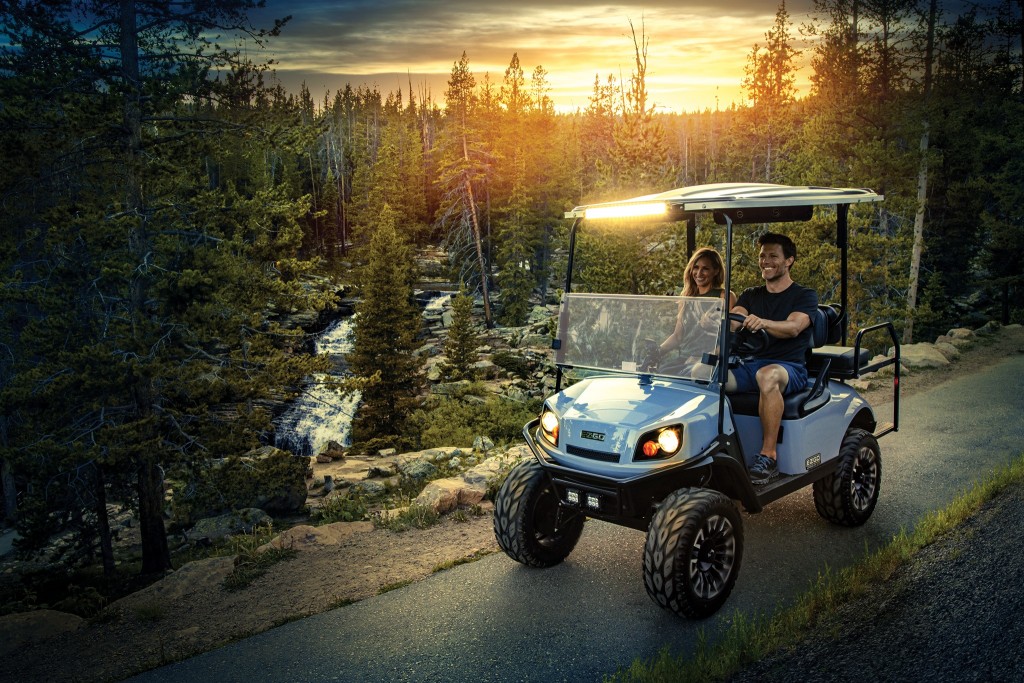 Anyone who has been to the Emerald Coast knows that the lifestyle is distinct — emerald waters, sugar white sands, and a laidback luxury attitude. Another aspect that is becoming synonymous with the 30A way of life is the proliferation of golf carts.
Dixielectricar has been a street legal golf cart retailer since 1972, supplying residents and visitors with the highest premium product, E-Z-GO golf carts. Unlike other dealers, they exclusively sell E-Z-GO because it is the most advanced and refined product on the market.
Part of the exceptionalism of these golf carts stems from their parent company, aircraft manufacturer Textron, ensuring an exemplary level of technology and efficiency.
While many golf carts are intended only for golf and have had the same design for over 40 years, E-Z-GO transitioned in 2008 to the same motor system as Tesla, an alternating current system which utilizes 5% of the parts and is 30% more efficient.
"E-Z-GO is a product that has evolved to transcend golf courses to become technical recreation vehicles that offer short range fun missions for people," said Colin Gorman, sales manager of Dixielectricar. "They are easy to use, customizable, reliable and comfortable."
Dixielectricar takes pride in offering products that are an investment. The price tags reflect the actual price you will pay with the added value of an eight-year warranty and access to the service shop that can repair and replace parts. Upon purchase, the cart is delivered to your door, ready to roll.
The experience of shopping is straightforward and easy. Often the only question asked is,
"what's you mission?" — to help address the right option for you. Golfcarts are available both in gas and electric models depending on your preference, and each is customizable.
Gorman and his family have managed the business for over 20 years, and as a former urban planning major at Florida State University, he has long envisioned the success and popularity of golf carts, which has reached fruition with yearly sales of 10 million.
"The 30A lifestyle is geared toward slowing down and enjoying where you are going," said Gorman. "For many customers, it's the joy of feeling the breeze and the ease of cruising to your local wine bar or market or loading up the kids, the dog and the cooler for a trip to the beach."
3525 US-98, Santa Rosa Beach