E.F. San Juan Family Business Celebrates Milestone
Company's production manager earns honor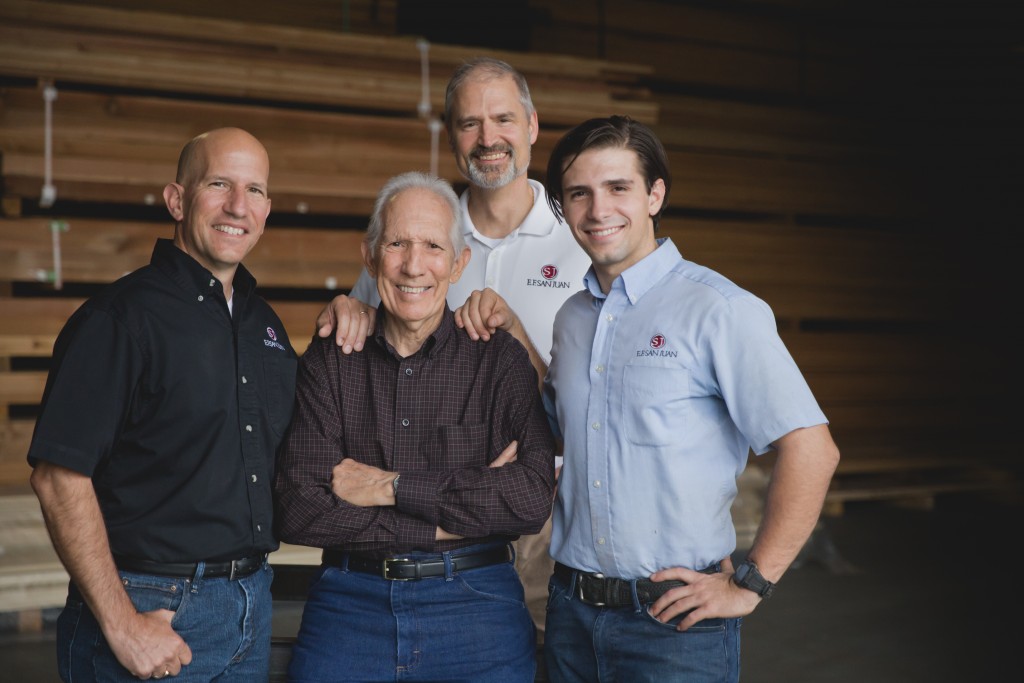 E.F. San Juan, Inc. believes building, renovation and restoration work should be an exciting, fulfilling, and pleasant experience and that a partnership with E. F. San Juan can make dreams for a home or commercial space realities. If you can imagine it, they can create it.
E.F. San Juan is celebrating its 45th year in business and is known for its custom moulding, millwork, and cabinetry. Their craftsmen and designers, led by the company's owners, create innovative, artistic and efficient solutions. They don't just seek customers; they seek partners as committed to the experience as they are.
The San Juan family's roots in woodworking date to the mid-1900s. Three generations later, E.F. San Juan has evolved from modest facilities and equipment to a state-of-the-art facility.
Recently, Eddie San Juan received the honor of being distinguished as a member of this year's Woodworking Network "Wood Industry 40 Under 40" class. Woodworking Network celebrates the next generation of industry professionals making an impact on wood products manufacturing in North America.
Eddie is a dynamic and natural leader in his role as the production operations manager at E.F. San Juan.
Eddie San Juan "led his team and the company in an amazing transformation," wrote his nominator. "In a relatively short period of about 20 months and in the wake of a devastating Category 5 hurricane, Eddie took the lead of a 35-year-old manufacturing operation, kept it alive and thriving in makeshift conditions, and then guided the transition of it all to two new 12,000-square-foot facilities."
The history of E.F. San Juan has been captured in a documentary produced by Lisa Burwell and team from The Idea Boutique and Shane Reynolds of Color Earth Productions. It examines some of the business's most memorable projects and includes comments from some of the Emerald Coast region's most prominent people in architecture and construction including Seaside founder Robert Davis, architect Geoff Chick of Geoff Chick & Associates and Todd Lance of Alys Beach Construction.