Women's Profile: Dr. Casi Stubbs
Stubbs Orthodontics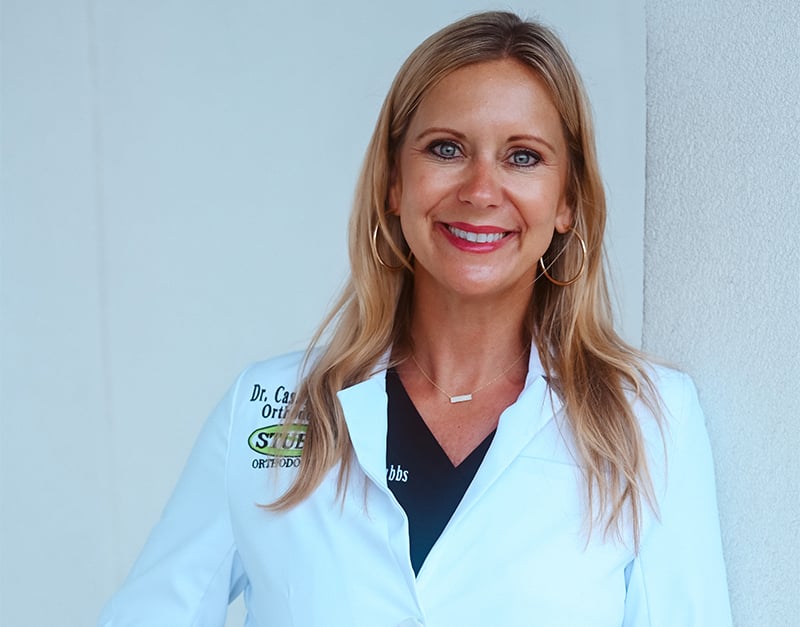 Dr. Casi Stubbs knows the power of a smile. As a child, Stubbs recognized the impact a confident grin can make, setting the groundwork for her future career as an orthodontist.
Stubbs earned her undergraduate degree in chemistry at Florida State University, continuing on to the University of Florida for dental school. After volunteering at a pediatric dentist, she realized that many children were distressed by their visits. This led Stubbs to consider orthodontics — a field where she could provide a positive experience and life-changing outcomes for her adolescent patients.
"In orthodontics, I get to help create confidence and improved smiles," Stubbs said.
After finishing her residency in orthodontics at Nova Southeastern University, Stubbs returned home to the Emerald Coast to open her first practice in Niceville. This office became so sought after that she expanded her practice, opening a second location in Miramar Beach in 2012. 
Between running two offices, managing a staff of 15, maintaining a happy marriage and raising two teenage daughters, Stubbs' life has become quite the balancing act. She finds fulfillment in supporting the many working mothers on her staff and helping them to create a work-life balance for themselves. 
"Being a mom is my top priority followed by being the best doctor I can be," Stubbs said. "I do feel that being a woman and a mother helps me connect to parents and patients because I know what it's like to make health decisions. When I make treatment plans, I think about what I would do for my own children."
On average, orthodontic treatment spans three years, so Stubbs and her team get to know their patients very well. Being in practice for 15 years, Stubbs has watched her patients grow up, go off to college and even begin to have children of their own. On many occasions, Stubbs has had former patients come by to see her years after their treatments are done. 
Each month, Stubbs promotes a local charity with an office fundraiser that matches patient donations. Stubbs Orthodontics has donated more than $250,000 to local charities over the last 13 years.
"It always feels great to know I was such an impactful part of someone's life," Stubbs said. "I have a passion for what I do and for this community. It's a balancing act, but I feel it's important for women to know you can juggle it all — your career, your family, your community."
---
4633 E. Highway 20, Niceville | 11394 U.S. 98, Miramar Beach | (850) 678-8338
StubbsOrtho.com
---