Dixielectricar Opens New Location in Panama City Beach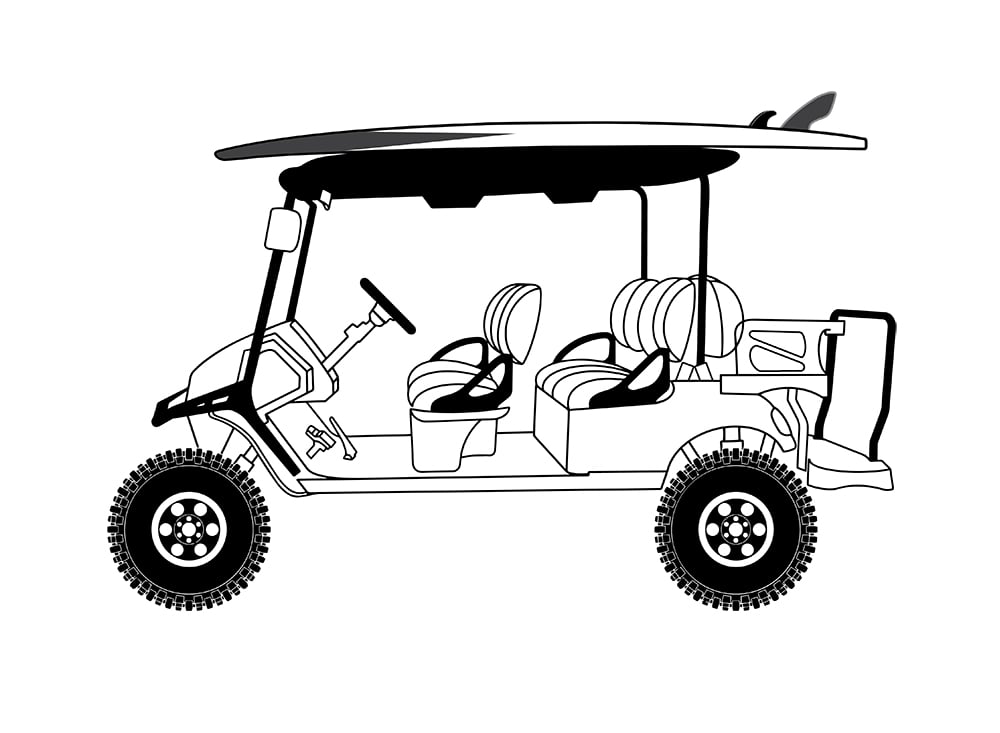 As any good business owner should, Colin Gorman, owner of Dixielectricar, knows his target market. After years of operating two stores in Santa Rosa Beach and Fort Walton Beach, Dixielectricar has opened its third location, a flagship showroom in Panama City Beach. 
Dixielectricar has been a street-legal golf cart retailer since 1972, exclusively offering the highest premium product in the industry, E-Z-GO golf carts. Style, luxury and ease are all adjectives to describe the Emerald Coast lifestyle, which happens to be synonymous with the E-Z-GO name. 
As the other two locations grew in sales, the region of Bay County was also expanding. Gorman noted that Bay County, in particular west Panama City Beach, was developing the community of Margaritaville that would cater to the golf cart lifestyle.
"There were many factors to consider in bringing a new store to Panama City Beach — new neighborhood developments, the new airport, an increase in not only tourism, but second homeowners and new residents — all of these factors equate to increased golf cart use," Gorman said. 
The 5,000-square-foot Panama City Beach showroom opened in June of 2022 in Pier Park between Dick's Sporting Goods and World Market. According to Gorman, this is the first store to exclusively sell golf carts in Panama City Beach. 
Not just any golf carts at that. E-Z-GO, including the new luxury Liberty line, is a standout in the market for the rapid-charge system and a 56-volt lithium battery that produces more power and range than other carts. 
The showroom allows guests to view the options and see the exact price they'll be paying on the tag. In the spirit of efficiency and ease, all transactions are handled digitally. You'll leave assured you paid a fair price and that your cart will be delivered to you. 
Each purchase comes with an eight-year warranty and access to the Santa Rosa Beach service shop for repairs and replacements. The 30-to-40-minute drive is worth the customer service, expertise, same-day service and access to parts that competitors take weeks to obtain. 
Gorman and his team intend for each interaction to be transparent, informative, easy and enjoyable. 
"We appreciate our customers throughout the years because they are really the reason we've been successful and able to expand," Gorman said. "We look forward to making new clients and friends at our Panama City Beach location." 
---
Dixielectricar
15700 Panama City Beach PKWY Unit 320, Panama City Beach  |  (850) 269-0011  dixielectricar.com