Destin Charity Wine Auction Foundation Unveils New Auction Format
The new format has been adapted to fit social distancing guidelines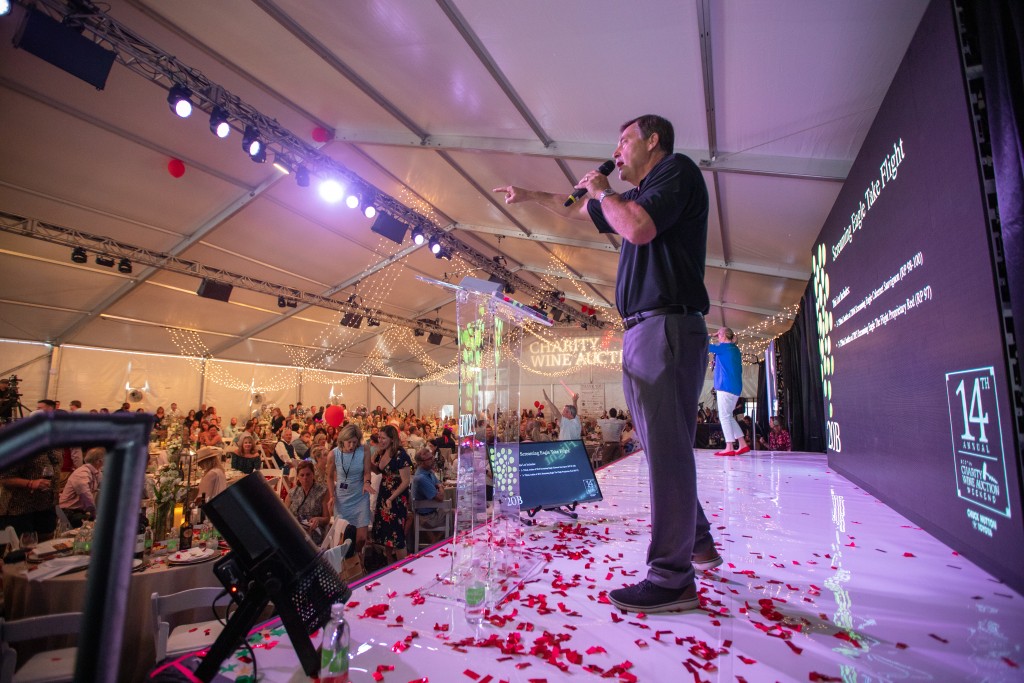 Miramar Beach, Fla. (June 11, 2020) – Destin Charity Wine Auction Foundation (DCWAF), one of the nation's premier fundraising organizations, is pleased to unveil a new format for their 15th Anniversary Auction weekend scheduled for August 21-22, 2020. The new format has been adapted to fit social distancing guidelines designed to keep all participants safe while gathering for a weekend of wine and philanthropy. The annual auction was previously slated for April 24-25 and was rescheduled due to COVID-19.
"All of us associated with DCWAF feel an enormous responsibility to our charity partners to create the most successful auction possible while keeping those who attend the auction safe. We think this new format affords us the best chance to achieve those goals," DCWAF President John Russell said.
In the updated format, nine patron dinners comprised of approximately 40 guests each will continue as scheduled on Friday, August 21. On Saturday, rather than gathering a group of nearly 500 guests under a large tent in Grand Boulevard, DCWAF will be pairing patron dinners together and hosting five satellite parties across the Emerald Coast.
DCWAF will broadcast the auction live from a separate studio into each location, where a fully staffed bidding team will be managing bids in conjunction with the live broadcast and communicating back to the auctioneer through a dedicated phone bank. The auction will begin at noon on Saturday, August 22 with a reception and reserve wine tasting. Live auction programming paired with a catered lunch will begin promptly at 1pm.
"To the best of our knowledge, this approach has never been attempted before. In the past few months, all of us have been challenged to live and work at a distance and while the technology we will deploy might have felt foreign prior to COVID-19, today it is a common approach to staying connected," Russell said. "We know our supporters believe in our mission, and if we give them a safe means to bid, they will show their commitment by bidding high and often."
Patron packages to the 15th Anniversary Destin Charity Wine Auction are extremely limited and can be purchased at dcwaf.org/tickets. For a detailed list of patron dinner pairings, please visit dcwaf.org/pairings. Locations for Saturday's auction parties will be released in the coming weeks.
---
About Destin Charity Wine Auction Foundation
Destin Charity Wine Auction Foundation connects wine enthusiasts to raise money to benefit children in need in Northwest Florida. Founded in 2005, Destin Charity Wine Auction Foundation (DCWAF) has donated $21 million to Northwest Florida charities by hosting world class wine and culinary events. These funds have impacted the lives of over 100,000 youth, including those afflicted by health issues and abuse. Currently ranked number five, DCWAF has been recognized as one of the nation's 'Top 10 Charity Wine Auction in the U.S.' by Wine Spectator Magazine for the last eight years. Learn more at http://www.DCWAF.org.