Derrick Brooks to Speak at Boys & Girls Club Fundraiser
The perfect event for fans of classic Florida football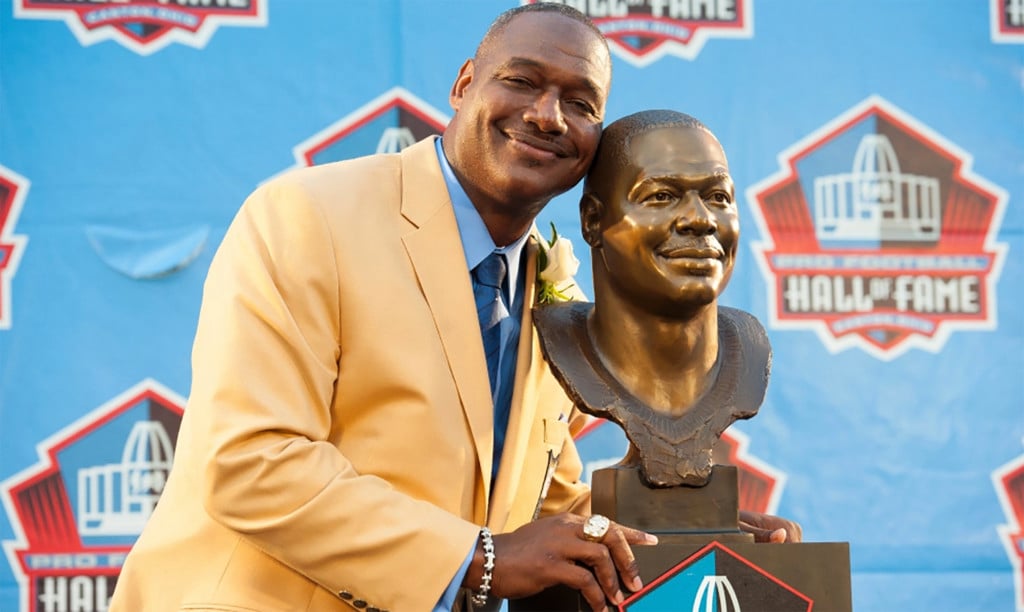 The Boys & Girls Clubs of the Emerald Coast (BGCEC) invites football fans to kick off the season at the sixth annual Stake & Burger Dinner — featuring NFL Hall of Famer Derrick Brooks — on Thursday, Aug. 29 from 6 to 9 p.m. at Hilton Sandestin Beach.
The annual fundraising event, presented by Publix Charities, will offer fans an opportunity to hear from the former star of the Tampa Bay Buccaneers and Florida State Seminoles.
"We are excited to have one of the best football players of all time on the Emerald Coast as we kick off the college football season" Shervin Rassa, CEO of the Boys & Girls Clubs of the Emerald Coast, said.
"This fundraising event is a great opportunity for fans to see Derrick Brooks and learn more about the Boys & Girls Clubs of the Emerald Coast."
Derrick Brooks began his career at Booker T. Washington High School in Pensacola, Fla., where he led the Wildcats to the state semifinals in 1991.
Brooks went on to win ACC Defensive Player of the Year and a national championship with Florida State in 1993. Widely considered one of the best linebackers in NFL history, Brooks was drafted by the Tampa Bay Buccaneers in the first round of the 1995 NFL Draft.
He remained in Tampa for his 14-year NFL career, which included a Super Bowl title in 2002. Last month, Brooks completed the trifecta of football halls of fame when he was inducted into the National High School Football Hall of Fame. He was inducted into the Pro Football Hall of Fame in 2014 and the College Football Hall of Fame in 2016.
"I am grateful and delighted to be a part of the Boys & Girls Clubs' Stake & Burger fundraiser," keynote speaker, Derrick Brooks, said.
"It's extra special because I started my charity foundation working with the kids from the Boys & Girls Clubs in Tampa Bay. Now, I get the opportunity to speak and support the organization in the Panhandle, my hometown area. I encourage all to come support us and hear what God will lay on my heart to share with everyone."
All proceeds from this event will go to the Boys & Girls Clubs of the Emerald Coast, which works in our community to promote and enhance the development of boys and girls by instilling a sense of competence, usefulness, belonging and influence through its programs focused on academic success, healthy lifestyles, good character and citizenship.
The BGCEC has clubs from Pensacola to DeFuniak Springs, serving 3,200 children in eight clubs across three counties.
General admission tickets are $125 and include admission to the event, a build-your-own-burger bar, a drink ticket and the opportunity to win and bid on incredible silent auction items.
VIP tickets are $175 and include an opportunity to mingle with one of the best linebackers in NFL history during a VIP reception prior to the event.
Additionally, VIP guests will receive two bottles of champagne per table. To learn more about this event or to purchase tickets, visit EmeraldCoastBGC.org.
Sponsorship opportunities are still available for this event. To learn how your business can be involved, please contact info@thehivecreativeconsulting.com.