De'France Owners Bring a New Antique Show Back to Fort Walton Beach
A Vintage Street Market is set for Oct. 11–13 at the Northwest Florida Fairgrounds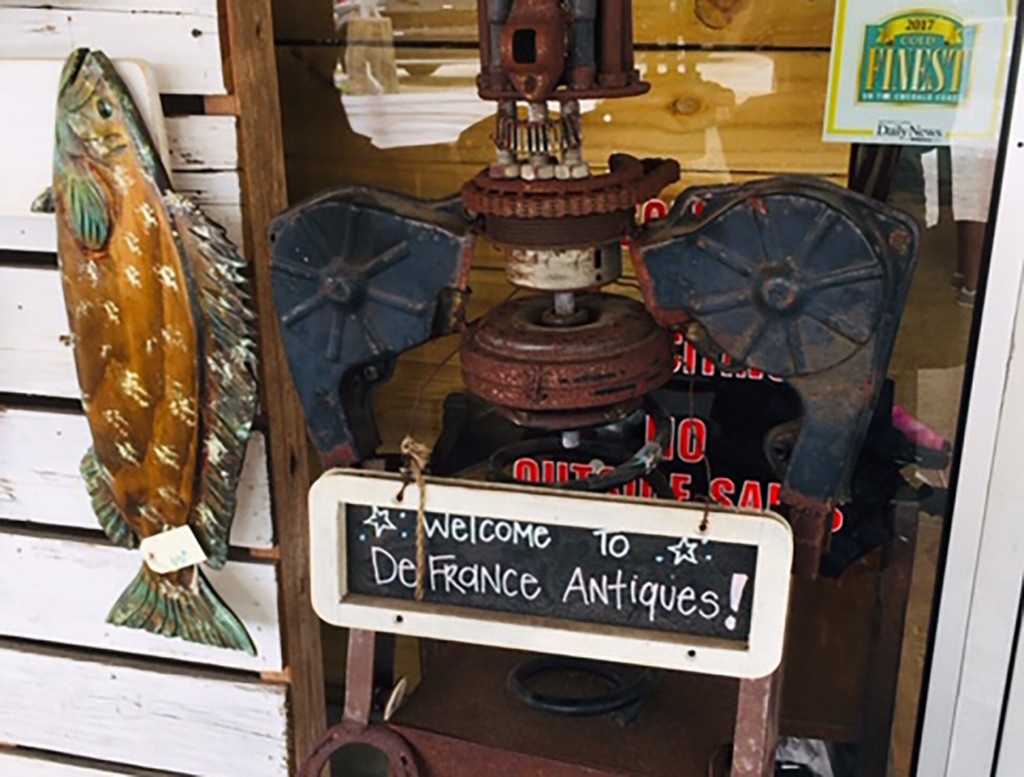 For well over 50 years, there was an antique show in Fort Walton Beach, but it ended in 2018. Mark and Stacie Hoard, owners of De'France Antiques & Flea Market, located at 230 Eglin Parkway S.E. in Fort Walton Beach, have taken on the task of starting a new antique show they call "A Vintage Street Market."
The event is slated for Oct. 11–13 at the Northwest Florida Fairgrounds, located at 1958 Lewis Turner Blvd. in Fort Walton Beach. Hours are Friday and Saturday from 10 a.m. to 5 p.m. and Sunday from 10 a.m. to 4 p.m.
There will be an entry fee of $5 per person. A portion of the proceeds from the show will be donated to Opportunity Place, Inc., a local housing facility helping homeless women and families become self-sufficient.
Food will be available for purchase at the fairgrounds each day.
"We hated to see all of the larger shows be in Mobile, Pensacola and Tallahassee and nothing in Fort Walton Beach," Stacie said. "Our show, A Vintage Street Market, will be similar to the model we use for our store. We will incorporate not just antiques, but retro, vintage, farmhouse, shabby chic, coins, jewelry and work by local artists."
The Hoards are planning to have vendors from all over the southeast.
"We are so excited to bring this show and such quality vendors to Fort Walton Beach," Stacie said. "We have a whole shipment of antique furniture, art, lighting and accessories being shipped over from France."
There are several special guests lined up. A Vintage Street Market and De'France Antiques are teaming up with Annie Omar, owner and founder of Maison Blanche Vintage Paint Company, whose products are carried at De'France. Omar will be doing two painting demonstrations on both Saturday and Sunday of the market weekend.
According to Stacie, Omar will be showing different techniques and finishes that can be used to refinish furniture pieces, and she'll hold a question and answer session at the end of each demonstration.
Ron Beeman of Fort Walton Beach will be at the show with examples of his cast iron restoration. "He will have pieces in each stage of the restoration process," Stacie said. "We are talking with him about doing a cooking demonstration during the show as well."