Deck Your Halls With Helpers
Decorating services make the holidays less hectic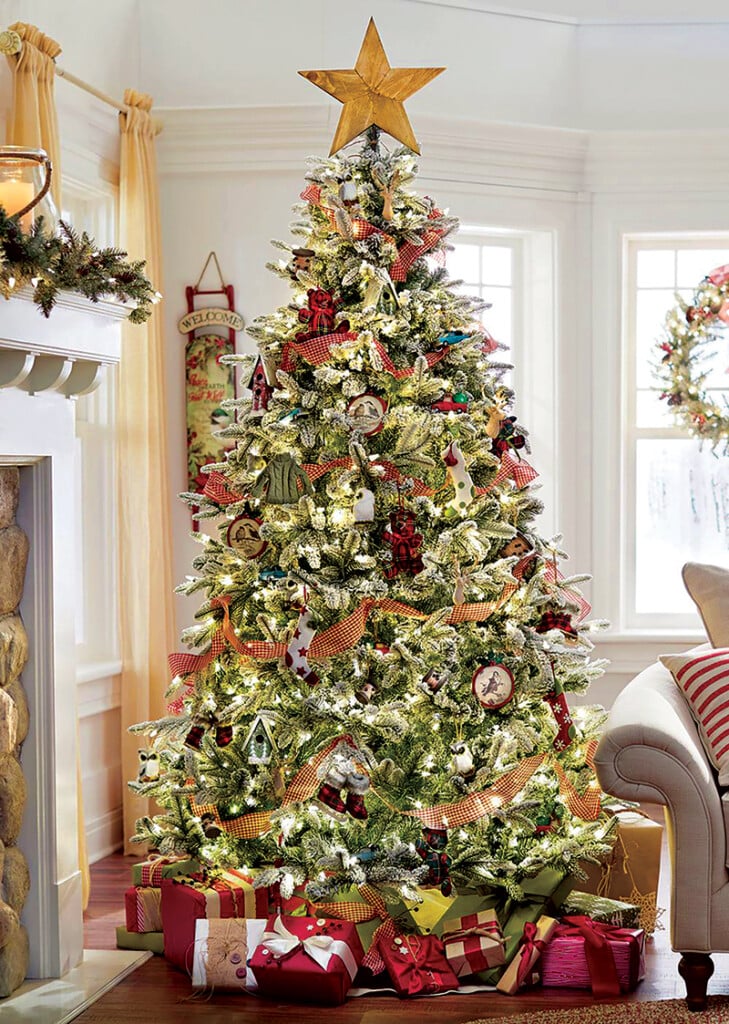 Ah, the holidays … the most wonderful time of the year. Until you remember that the in-laws arrive in three weeks, your shopping list is nowhere near complete, the kids have multiple Christmas plays, you haven't thought about a holiday menu, you have a huge client meeting approaching and the ornaments are still covered in dust in the attic.
While the holidays are merry and bright, they can also be hectic and harried. You want to be present in the spirit of the season, but the list of holiday tasks and happenings keeps piling up, heavier than Santa's sleigh. Fortunately, there are design and decor services across the Emerald Coast that can alleviate some of the stress.
Whether you're a busy business owner who doesn't have the time to decorate, a senior citizen who's wary of ladders or someone who's hosting a holiday party but doesn't know where to begin, decorating professionals are prepared to meet all needs.
"We create designs as unique as our clients," said Lee Barber, co-owner of Outdoor Lighting Perspectives in Pensacola. "They just tell us what they want, when they want it and when they want it to come down. It's built to take the burden off of the client and make their homes look great for the holidays."
The holidays are when Outdoor Lighting Perspectives truly gets to shine, offering decorating services for residential and commercial properties.
Commonly, the biggest headache for holiday decorators is outdoor lighting — the endless detangling, dead bulbs and dangerous heights atop a wobbly ladder. Outdoor Lighting Perspectives provides solutions that range from basic roofline lights to more elaborate greenery and decor.
"We have all of the supplies, decorations, extension cords, timers — everything that powers the system, itself," Barber said. "We provide all that. Everything is customized to the home."
Outdoor Lighting Perspectives offers weather-friendly garlands, wreaths, bows, lawn decor and professional-grade lights for the exterior of the home and garden. The installation team is also willing to work with their customers' decorations. Once the holidays are over, the team returns for removal and storage.
Heroman Services Plant Company of Pensacola is a service geared primarily toward businesses. It offers comprehensive indoor and outdoor Christmas decorating services across the Emerald Coast with styles ranging from traditional to corporate-themed to off the wall.
"We do everything from tabletop arrangements to 30-foot exterior trees," said Deborah Heroman, vice president of marketing for the company. "We light palm trees, we do 20-foot indoor trees that are custom decorated, we do garland and wreaths. We do themes, characters — pretty much everything. Because we are a plant company, we also do live decor like poinsettias and large 20-foot poinsettia trees."
When you hire Heroman, design experts will come by to tour and photograph your space and discuss what direction to take the design. Then, an in-house graphic designer will create mock-ups of what the decor will look like once it is installed, so there are no surprises.
"Our design services allow us to do pretty much anything anyone wants," Heroman said. "Do you want us to hang a tree from the ceiling? Want a tree made of giant, lighted globes? Nothing is off the table."
For those looking for a holiday getaway, 360 Blue's luxury rentals come with their own Christmas magic. The vacation home rental agency in Santa Rosa Beach works with various vendors around 30A to create a homey holiday feeling wherever you stay.
"We coordinate with our vendors to bring in fully decorated Christmas trees, wreaths around the house, fireplace swag, table pieces and more," said Amory Craig, director of concierge at 360 Blue. "It can be as basic as just the Christmas tree, or they can decorate the whole house inside and out for the guests. It's really customized for what the guest is looking for."
Beyond decor, 360 Blue's concierge department can also arrange for a chef to come in and prepare a holiday meal or deliver charcuterie boards and custom cocktails. They will place presents for kids under the tree including ornament decorating supplies and other craft items.
During the holidays, you don't have to do it all yourself. Hire a professional to assist with your holiday decorating so you can be fully present for other holiday gatherings and festivities.
---