CVHN Unveils New Mobile Dental Clinic
Second bus to provide restorative dental services to children in need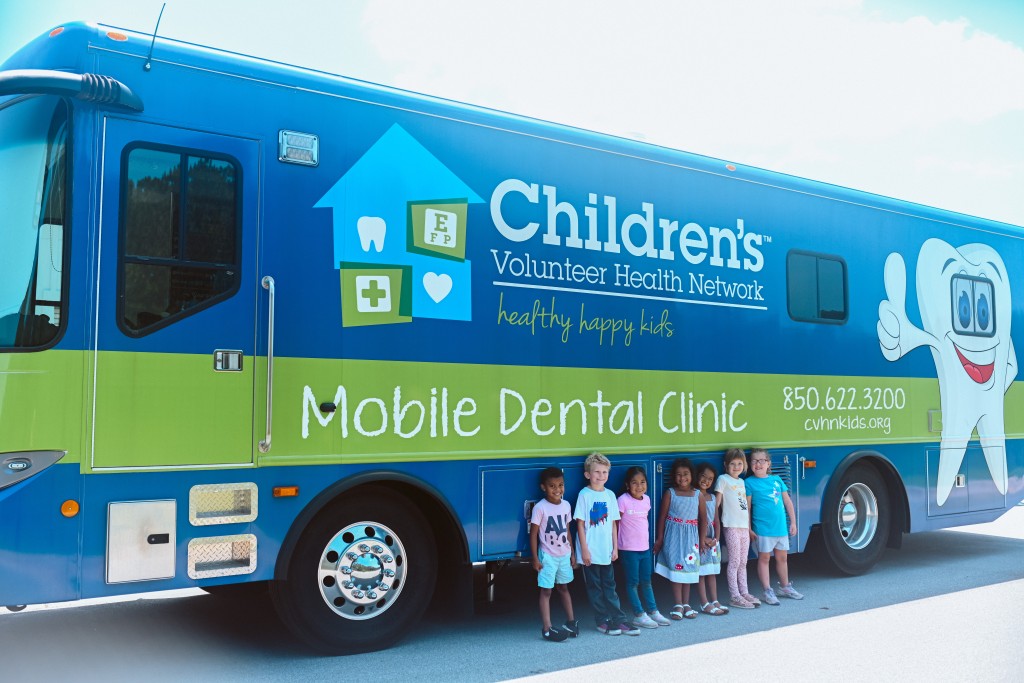 Children's Volunteer Health Network, an organization that provides free access to dental and mental health services to children in need in Northwest Florida, has announced the arrival of their second mobile dental clinic. The first bus, gifted to CVHN from the Dugas Family Foundation, is an operatory clinic on wheels. The dental unit meets children where they are and provides preventative dental services on the bus, which is often parked outside of local schools. Now, another state-of-the-art bus is being introduced to the community, but unlike the original mobile dental clinic, the second bus will go beyond preventative care and provide restorative services including urgent procedures.
As of 2021, CVHN facilitated over 75,000 procedures for children in the local community with more than $6 million in free dental health services provided so far. The addition of the new bus will complement the preventative care currently being offered and children will now have access to a wider range of services. Just in time for the new school year, the new restorative bus will join the preventative team to begin their visits to Okaloosa and Walton county schools.
The community or local businesses can provide support by becoming a gas sponsor for $500. With gas prices skyrocketing, this is an absolutely crucial aspect in getting dental support to local children in our schools.
"We are looking forward to putting the second mobile dental clinic in motion as we continue making a difference for the children of Northwest Florida," said CVHN Executive Director, Kelley Mossburg.
For more information on the bus unveiling, visit cvhnkids.org and follow CVHN on Facebook and Instagram.