Soiree on the Bay Benefits Children
Two-day event raises funds for Children's Volunteer Health Network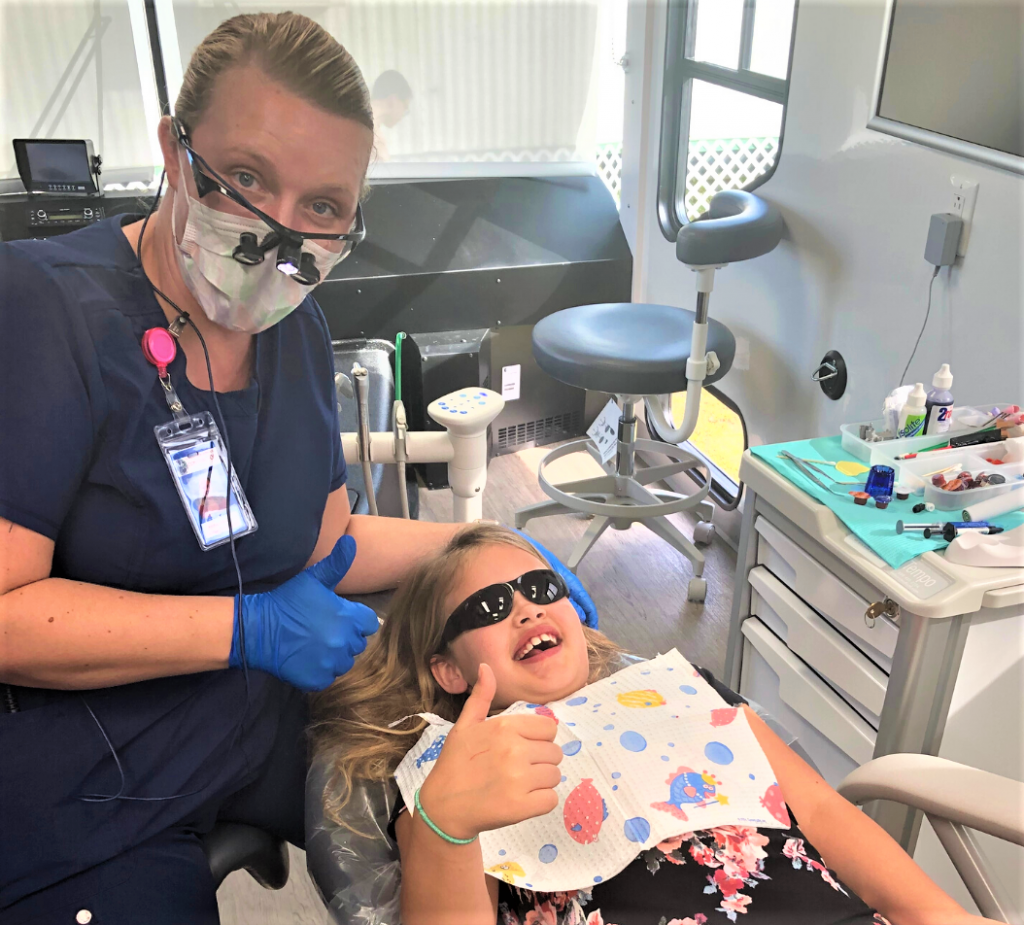 Soiree on the Bay will lavish attendees with fine wines, splendid spirits and delectable dishes while benefiting the Children's Volunteer Health Network.
The event, in addition to raising money, thanks established contributors and welcomes new ones. Children's Volunteer Health Network, Inc., was established in 2005 to improve the health and well-being of children in Walton and Okaloosa counties by providing comprehensive dental exams, eye exams and health care services through their Mobile Dental Clinic. The services are made available to students on free/reduced lunch programs.
Entering 2022, CVHN has helped over 75,000 children with more then $6 million in free care. The monies raised by Soiree on the Bay will be used in efforts to add a second Mobile Dental Clinic and establish mental health services.
"We live in an incredibly generous area," said Jane Bahr, founding board member of CVHN. "We have always been blessed by the gifts received and in turn have been able to provide valuable and important services. Running a clinic is costly, and we intend to continue expanding the services we are able to offer."
The event will take place on March 18 and 19 at the Choctawhatchee Bay estate of longtime CVHN sponsors, the Dugas family. The VIP experience on Friday, March 18, will feature live music and libations from Thompson 31 Fifty Wines, Balcones Whiskey and Southern Fields Brewery. VIP activities continue on Saturday with bocce ball, bubbly and lite bites.
All cuisine throughout the weekend will be provided by Café Thirty-A, a beloved local restaurant and generous event sponsor. Café Thirty-A manager David Kessler curates a magnificent menu and helps recruit vendors and wine, beer and spirit companies as participants in the soiree.
The main event will occur on Saturday at 3:30 p.m. Guests will sample wines and spirits, dine and dance to the R&B music of the Tip Tops Band. Glasses are sure to be raised during a cannon shooting and fireworks display.
"Between the scenic backdrop with its huge, moss-covered oaks, access to small-batch wines and spirits, the specialized menu and chance to help a worthy cause, there's no doubt this will be a special evening," Bahr said.
To learn more and purchase tickets visit: www.cvhnkids.org/soiree-on-the-bay