Culinary Excellence
The Seagar's experience invites superlatives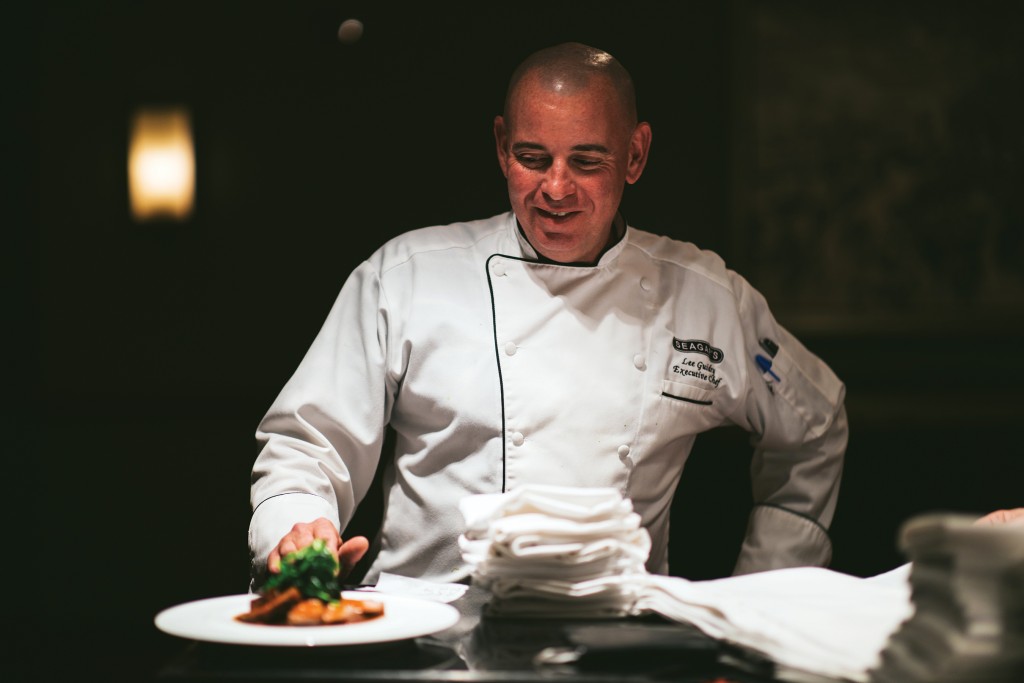 The executive chef arrives early in the day at Seagar's, hours before the restaurant's first customers napkin their laps.
It is his job to ensure that all the ingredients are right, that each recipe is flawless and that team members on the line are committed to upholding a standard of excellence.
The Seagar's team challenges itself to provide dining experiences that are consistent with the world-class setting in which it operates — the Gulf-front Hilton Sandestin Beach Golf Resort & Spa in Miramar Beach.
The chef begins by painstakingly baking bread. He is meticulous about everything he does, and the bread is no exception. It will be, after all, the first item to reach the palates of diners.
There are dishes that have remained staples at Seagar's since it first opened, but its chefs enjoy the freedom to vary the menu with seasonal offerings featuring the freshest, top-of-the-line ingredients.
Tonight it will be, yes, pork belly over lentils, followed by a medium-rare ribeye and seared red snapper over julienned vegetables and a savory crab cheesecake. For dessert, the Taste of Spring, consisting of fresh strawberries prepared seven ways.
All told, an enduring culinary memory.