Create A Home That Feels Light and Airy
Beach Blinds, Draperies & More illuminates your ideal space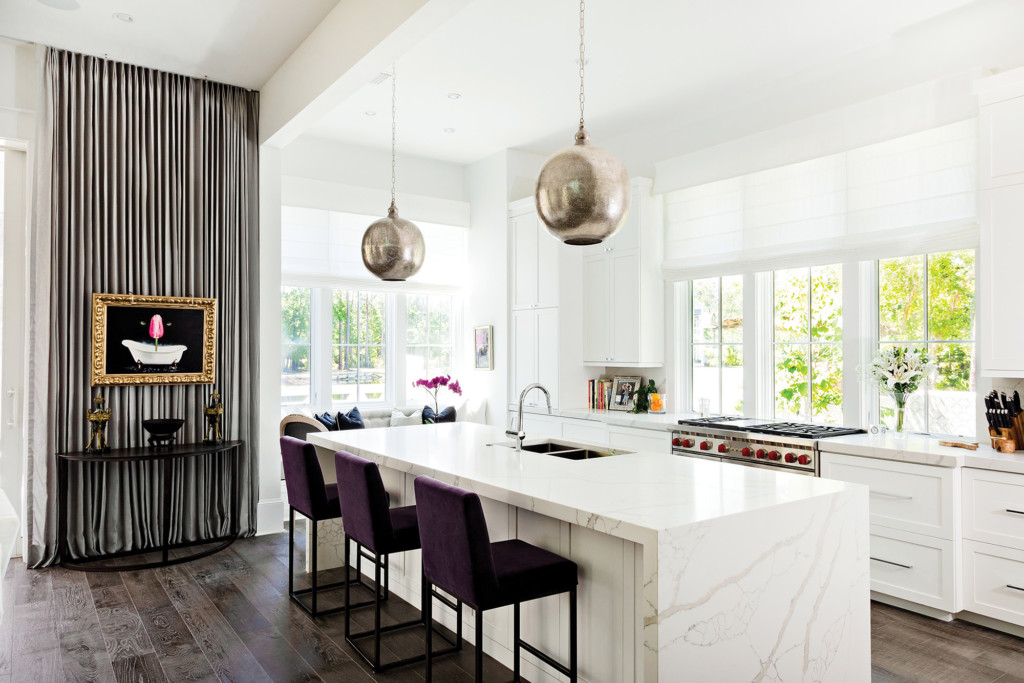 When decorating a home, it's easy to get caught up in a whirlwind of paint swatches and flooring samples, but it takes the right window treatment to tie everything together.
Beach Blinds, Draperies & More has the experience and resources to help you navigate the wonderful products available so your home is beautiful and functional.
Beach Blinds, Draperies & More is led by owner and designer Melinda Laird-Kysely.
A Panhandle local, Melinda began her career in interior design before serving 10 years in the U.S. Air Force, but she returned home after Hurricane Opal to help her family rebuild.

Shortly after, she realized her passion for fabrics and window treatment design and opened her showroom.
In addition to her strengths in fabric and composition, Melinda's knowledge of construction practices and ability to decipher blueprints has aided her in this business. She has also worked with many of the area's local contractors and designers.
"We consider it an honor and a privilege to be asked into a client's home," says Melinda.
"The main trait that sets us apart is our attitude. This is more than a job to us; we love what we do."
Sonata Jakutonis is the Associate Designer at Beach Blinds, Draperies & More. She brings fresh ideas and takes a personal interest in every project.
Sonata is especially good at choosing and coordinating fabrics, a task that is difficult for most people. She brings 20 plus years of experience in design.
Installation is a very important part of window treatments, and lead installer Bryan Kysely, along with his assistant Michael Brown, makes sure it is done right.
Taya Tarolli and Vernie Brown provide office support, and, of course, Beach Blinds, Draperies & More would not be complete without their workroom of dedicated, highly experienced seamstresses.
Come visit Beach Blinds, Draperies & More in their showroom at The Crossings in Inlet Beach.
Their friendly staff would love to meet you and start making your home a sanctuary you would be proud to show off to family and friends.
13123 Hwy. 98 E., Suite A, Inlet Beach | (850) 502-5401 | BeachBlindsDraperies.com