Comfortable and Refined
The Citizen takes up residence in Alys Beach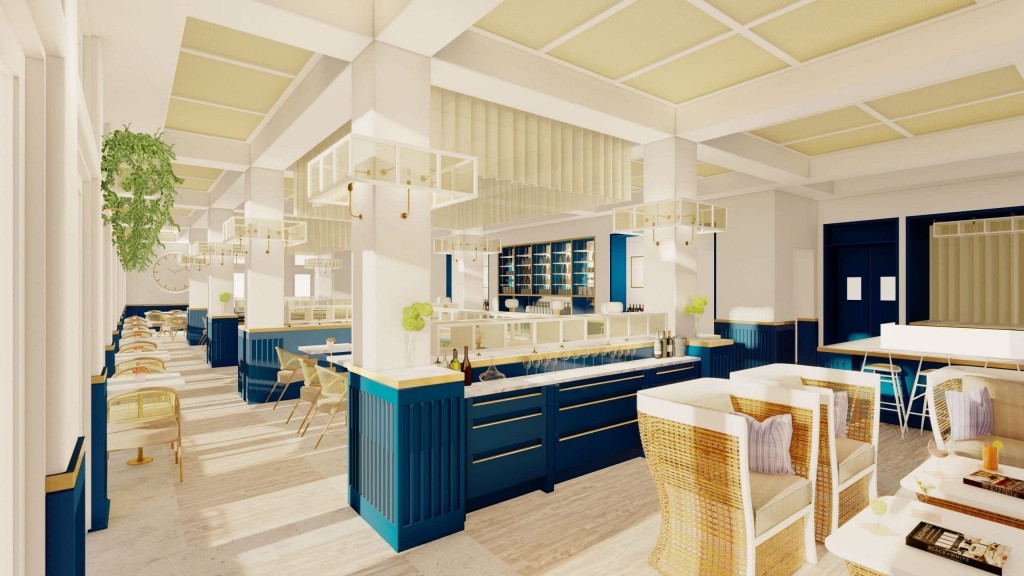 When Jeremy Walton opened The Citizen in Alys Beach in January, the 25-year veteran of the hospitality industry had confidence that the reward would be worth the risk.
His conviction has paid off.
"Having spent the last five years working with Alys Beach on the development of the town as the vice president of resort operations, I was very excited about the future and growth of the community," said Walton, who earned his chops working with Auberge Resorts, Montage International and Sea Island before joining the Alys Beach team in 2014. He has also served as a consulting partner for James Beard Award-winning chef Chris Hastings since 2005.
"Seeing the growth of Walton County and 30A overall, I came very easily to the decision to do a project like The Citizen," Walton said. "Because of COVID, the influx of people moving here and the amount of new people discovering 30A was an unexpected bonus. Reception in the community has been positive since the beginning, and despite the pandemic, the community welcomed The Citizen with open arms."
Walton intends that his business reflect "a love for the community and a commitment to defining what it means to be a good citizen." The restaurant, located across Highway 30A from the Gulf of Mexico, features coastal cuisine born of international inspirations and resulting in global flavor with a serious nod to Southern fare. Driven by locally sourced, seasonal ingredients, the food and beverage menus are indicative of a desire to provide the highest flavor with quality that speaks to a dedication to excellence.
Featuring seating at an 18-seat bar, 12-seat raw bar, and a spacious 120-seat dining room and patio, The Citizen was designed by local architecture and design firm Khoury-Vogt Architects — the architects for the town of Alys Beach. Naturally, the tavern follows Alys Beach's cleanly minimalist aesthetic, with an interior influenced by Scandinavian modern design and a focus on simple and refined elements: coffered ceilings, marble and gold accents and a vibrant splash of peacock blue that makes a bold statement in an otherwise white space.
Reflecting the fresh and vibrant vibe of the restaurant itself, the menu of The Citizen includes a selection of freshly caught seafood as well as dishes sourced from the "land" and "garden." Having created what he terms "more of a tavern," Walton offers dishes consistent with the casual atmosphere of such an enterprise. Entrees, sandwiches, salads and appetizers, while expertly prepared and conceived with a flair for flavor pairings, seem to blur the line between the comfortable and the refined. In homage to coastal Southern fare, many of the dishes are cooked over a wood fire.
There are, of course, a few dishes that rise above the rest.
"Some of our best sellers are the Calabrian Shrimp, Whipped Feta, Roasted Avocado Salad and the Wood Fired Carrot Hummus Platter," Walton noted his most popular appetizers. "For main courses, the Roasted Grouper and the Charred Broccoli have been very well-received; and Murder Point Oysters with the selection of four sauces and hot-buttered saltines is always a star offering that everyone enjoys."
Walton assembled a team of masters to man the kitchen — and it shows.
Executive Chef Drew Dzejak first developed his skills as a professional chef at the age of 15, then went on to graduate from Johnson & Wales with a degree in culinary arts. He worked at Belmond Charleston Place Hotel, Windsor Court Hotel and Palmetto Bluff, where fate seemed to put him in Walton's path. Much like Dzejak, Chef de Cuisine Coleman Jernigan began his culinary journey at an early age. The New Orleans native has several areas of expertise, including bread baking, pastry arts, fine dining, casual dining and wholesale production.
The beverage side of the menu demonstrates a careful exploration of mixology that is both innovative and unique to The Citizen, created in collaboration with Christine Tarpey of Better Together Beverage.
"The cocktail menu offers a selection of creative libations organized by flavor profile — Bright & Fresh, Bold & Boozy and Classically Trained — that changes seasonally," Walton said.
The menu also includes a "Zero Proof" section for elevated mocktail creations utilizing distilled, nonalcoholic spirits. A curated wine and beer list is also available and features local craft beers.
SIX DAYS A WEEK
The Citizen is located at 20 Mark Twain Lane #101, Alys Beach. Open Monday through Saturday, 11 a.m.–3 p.m. for lunch and 5–9 p.m. for dinner.
Bar opens at 3:30 p.m. For more information, call (850) 909-0702 or visit citizenalys.com.