Come Fly Away
Allegiant Announces Flights from Destin/Fort Walton Beach to Las Vegas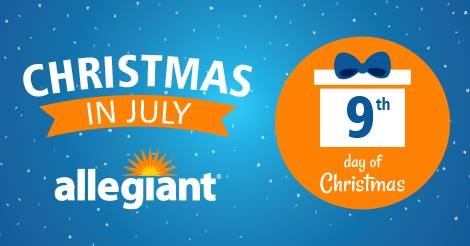 Fly away to all that glitters in Las Vegas directly from Destin-Fort Walton Beach Airport, thanks to Allegiant. Beginning Oct. 7, the first direct route between "Sin City" and Destin/Fort Walton will commence for rates as low as $69.
Bright lights, slot machines and extravagant shows will lead many Emerald Coast residents to travel to Vegas. And, snow-white sands, emerald waters and brilliant sunshine will attract Nevada natives to our community. These new flights are expected to bring about 17,000 visitors annually to the Panhandle.
"It's pretty difficult to get between Destin and Las Vegas currently," said Stephanie Pilecki, public relations specialist for Allegiant. "We saw this as an opportunity to bring in our low fares and nonstop flights, which will bring new traffic to the area. Our fares are so low that we peel people off of their couches and create new travellers."
Allegiant, headquartered in Las Vegas, focuses on connecting small cities to world-class leisure destinations.
Allegiant has launched a "Christmas in July" sweepstakes that will award 12 winners with seats on the inaugural flight from Destin to Las Vegas.
Enter the contest via Facebook at www.Facebook.com/Allegiant and click on the Christmas in July tab at the top, which will direct you to the sweepstakes page. You will be asked to submit a few words about how you've been naughty or nice to qualify for a chance to win.