Coastal Skin Surgery & Dermatology Welcomes New PA
Cameron Bass offers patients wealth of knowledge and welcoming smile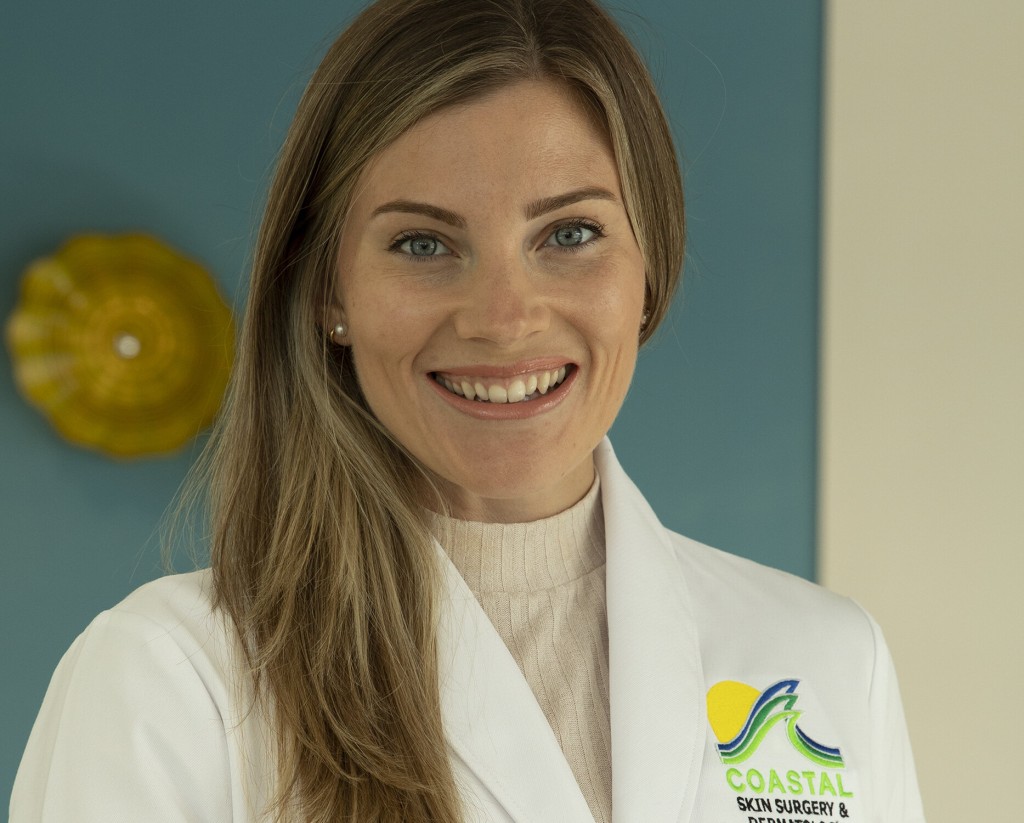 Cameron Bass, MHS, PA-C, knew she wanted to work at Coastal Skin Surgery & Dermatology because of the practice's outstanding reputation. Fortunately, the doctors and staff were just as impressed with her.
In September 2022, Bass began providing general medical dermatology services at the Niceville office. Bass provides skin cancer screenings, treatment of acne, warts, sorosis and chronic skin conditions, anti-aging regimens, minor surgical procedures and more.
Bass was born and raised in Birmingham, Alabama, and earned a bachelor's degree from the University of Alabama. She went on to receive her physician's assistant degree from the University of South Alabama in 2018. Upon graduation she worked for six months in the ICU and served the U.S. Military as a PA in the Army Reserves.
During this time, she found herself being drawn to first interest, dermatology. She worked for three years at a dermatology practice in Panama City Beach. In May 2022, she married and moved to Destin. The stars aligned when a position opened with Coastal Skin.
"Being in the Emerald Coast area, I knew the high standards and reputation of the practice, which starts at the top with Dr. Adams and Dr. Papajohn and flows down to the providers and staff," Bass said. "The entire team is a breath of fresh air that inspires me be an even better provider for this community."
Bass is looking forward to becoming a part of her new community by getting to know her patients and building relationships with them. She enjoys every aspect from small talk to deep conversations. She takes pride in being a good listener who makes people feel free to talk about any concern they may have.
"Skin is the first thing people see, so many people come to a dermatology office seeking answers and feeling vulnerable," Bass said. "I bring empathy and compassion to my practice by making sure they are comfortable while in my office and leave feeling confident in our plan."
Bass loves the Northwest Florida lifestyle, lathering up with sunscreen before paddleboarding, walking her dog Honey on the beach or training for the Panama City Beach marathon with her husband.
Visit CoastalSkinSurgery.com to learn more about Cameron and Coastal Skin Surgery and Dermatology.
---