Coastal Skin Surgery and Dermatology Welcomes New Doctor
Welcoming Dr. Cather McKay, a board-certified dermatologist specializing in medical, cosmetic and surgical dermatology for adults and children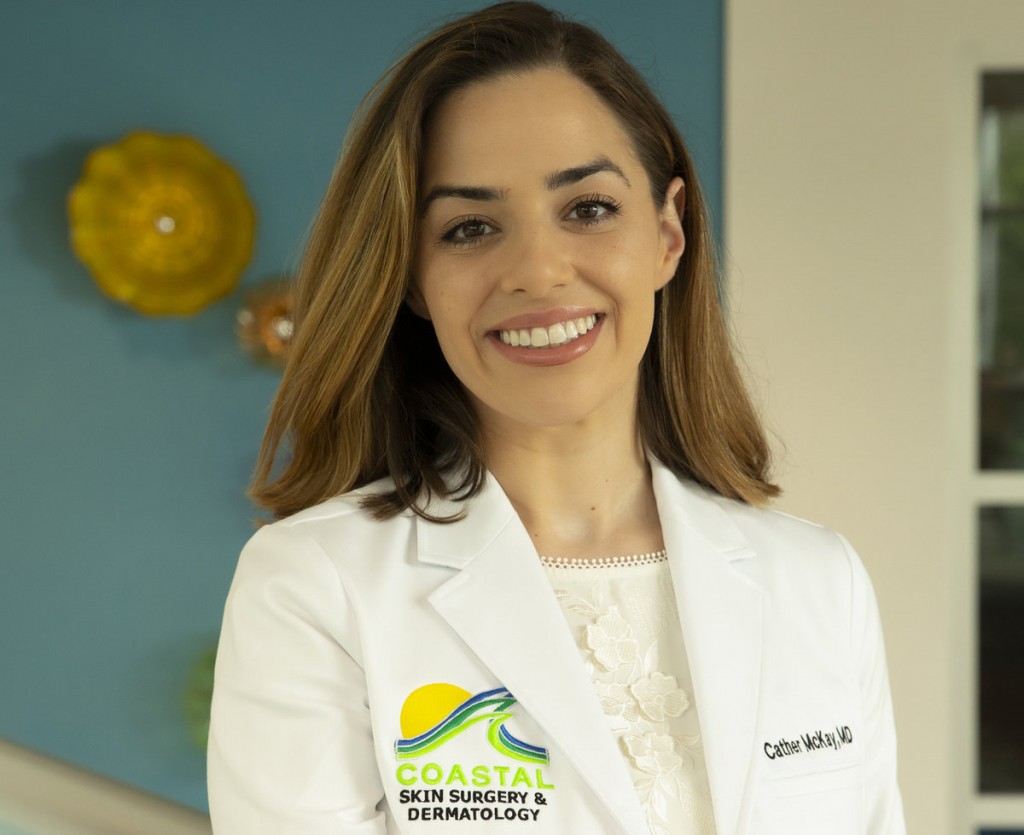 As a practice that is constantly seeking ways to best provide for patients, Coastal Skin Surgery and Dermatology is welcoming Dr. Cather McKay, a board-certified dermatologist specializing in medical, cosmetic and surgical dermatology for adults and children. 
While Dr. McKay is new to the Fort Walton Beach area, she was born and raised in Mobile, Alabama and has long called the Gulf Coast home. For her undergraduate studies, she moved to Nashville to attend Vanderbilt University, where she studied Molecular and Cellular Biology and Spanish. Upon graduating from Vanderbilt, she spent six months at a medical clinic in rural Guatemala as a volunteer health educator for elementary school children. 
For medical school, she attended the University of Alabama at Birmingham, where she found two life changing interests — her introduction to dermatology and her husband. In 2016, she began her internship in internal medicine, followed by her residency in dermatology, at Tulane University in New Orleans. In 2019, she completed her board certification and has been working in private practice since.
Dr. McKay pursued dermatology because she enjoys the variety and breadth that the field allows. She takes great joy in the diagnosis and treatment of skin cancers, inflammatory skin conditions such as psoriasis and eczema, and overall in helping patients achieve clear, beautiful skin. 
"I am excited to join Coastal Skin Surgery and Dermatology because I am impressed with the practice's level of expertise, experience and quality of care" said McKay. "We offer medical, cosmetic, and surgical dermatologic care, including Mohs surgery. It's important to me to join a practice that provides expertise in all areas, and Coastal Skin Surgery and Dermatology does that."
Dr. McKay's mission matches that of Coastal Skin Surgery and Dermatology's — striving for the highest quality and up-to-date care. She is aware that the industry is continuously changing and commits herself to dedicating time to read the newest literature while also attending conferences to help stay informed on all the conditions she treats.
She is just as aware how important the patient experience is. She considers it crucial that each patient enters into a calm and reassuring environment, even if it's just providing a blanket or playing relaxing music. 
"I hope my passion and enthusiasm for dermatology is apparent to each patient," said McKay. "My goal is to provide the best possible outcome for each patient. In the field of dermatology there is so much potential to improve quality of life of patients, and that is what I strive to do."
To learn more about Dr. McKay and Coastal Skin Surgery and Dermatology's comprehensive skin health services, visit CoastalSkinSurgery.com.