Clothing Chameleon
Chris St. John works to mirror customers' tastes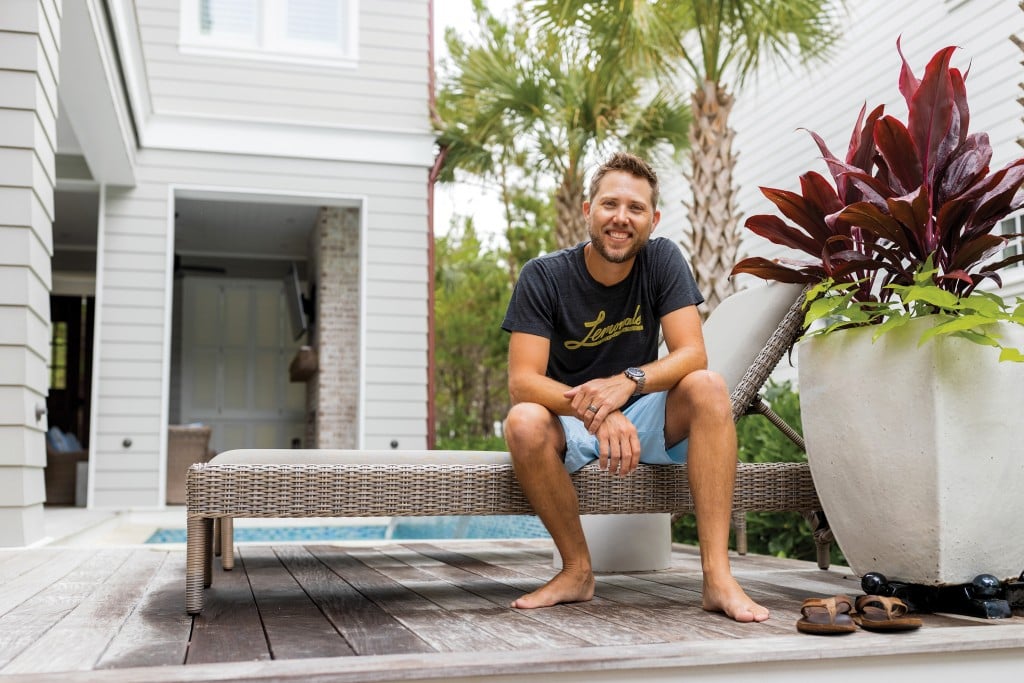 Chris St. John is a style chameleon whose dress reflects his surroundings, his activities and the people he meets.
As a systems designer and sales professional at Audio Visual Excellence in Santa Rosa Beach, St. John meets with clients, studies their floor plans and drafts solutions that may range from motorized shades and draperies to state-of-the-art home audio/visual systems that can be controlled by phone.
"One of the most important aspects of being in sales is dressing appropriately," St. John said. "You only get one chance at making a first and lasting impression. It's very important to dress for the part and to try to mirror the customer."
If he's meeting with homeowners, his go-to style is a long-sleeve button-down or a pullover in a nice fabric and black dress shoes. If he's meeting with builders on a job site, he prefers polos and boots. No matter the client, a fitted pair of jeans is a must, and no matter where he goes, St. John cannot escape his boy-next-door look.
"People like to buy from people that they like and are like them," said St. John, whose career has included selling door-to-door and calling on officers at large corporations. "What I am selling sets the tone for my attire."
St. John prefers shopping at J Crew, Express or Banana Republic for pieces that are fitted or can easily be tailored.
When 5 o'clock rolls around, he trades business attire for the comforts of coastal casual. Boots and button-ups give way to flip-flops, shorts and breathable T-shirts suited to his interests in golf, travel, spending time at the beach and attending concerts.
He enjoys shopping for casual wear at beach and surf shops and often picks up T-shirts from concert merchandise tents.
"I believe in comfort, and I'm a very laid back person," St. John said. "If I had it my way, I'd be in a concert tee and board shorts all day every day."
Because he spends a lot of time outdoors, St. John tries to be mindful of the damage that the sun can do. His wife Melissa, an aesthetician at Destin Plastic Surgery, doesn't let him forget.
"Your face is the first thing people see," St. John said. "For that reason, skin health is especially important."
Influenced by his wife, St. John regularly gets facials, peels and dermabrasion treatments, and he always wears high-quality sunscreen.
St. John and Melissa were high school sweethearts and have been married for 13 years. They have two daughters. St. John lives in a world full of pink.
"Melissa and the girls have a big impact on my style," he said. "My wife buys the girls matching outfits. I have a feeling when she buys me clothes, it's usually something that goes with what they are wearing. When I buy clothes though, it's usually a shade of blue. It could be my internal male trying to counter the pinks."
Always, St. John believes in being adaptable and open to embracing styles that coincide with phases of life.
"Personal style is what makes everyone unique," he said. "It's a way to show who you are and what you believe in. Right now, for me, those things are my family and my career and spending free time doing things I enjoy."