Classical Connections Concert Features Dramatic Narration
Aaron King Vaughn Conducts Classical Connections: The Soldier's Tale: Music of Stravinsky and Mozart on March 12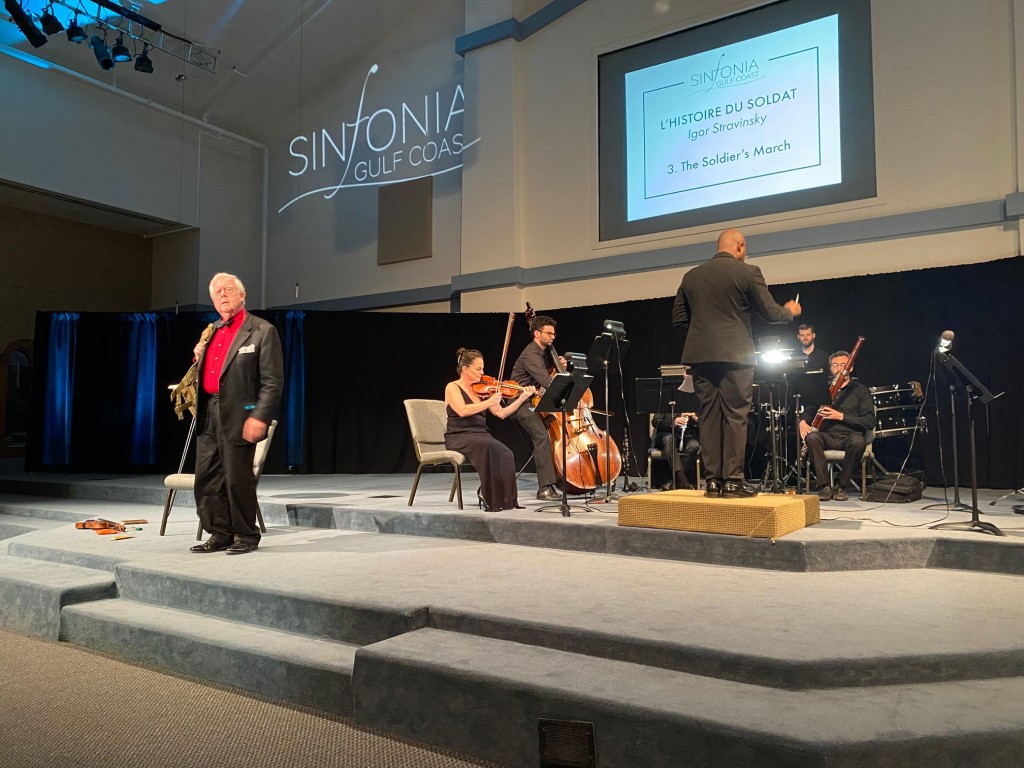 On Saturday, March 12 Sinfonia assistant conductor Aaron King Vaughn leads the orchestra in this Classical Connections concert of riveting repertoire including Igor Stravinsky's The Soldier's Tale complete with theatrical narration and W.A. Mozart's whimsically charming Symphony no. 29 in A Major. This classical concert staged at Destin High School at 7:30 p.m. is one for the entire family.
The Soldier's Tale follows the story of a soldier, Joe, and the Devil. The Devil tricks Joe into trading his violin for a magical book that provides wealth and success. This costs Joe his family, his happiness, and 20 years of his life. Written in 1918, the story is historically significant due to its incorporation of folk music and complex rhythm. The piece features the violin, double bass, clarinet, trumpet, bassoon, trombone, percussion, and local, Bruce Collier, as the narrator that will portray various characters.
Collier's long history of professional theatrical performances includes numerous local productions through Emerald Coast Theatre Company and the Seaside REP, as well as across the nation at the Alabama Shakespeare Festival, the Courtyard Playhouse in New York City, New Horizons Theatre in Michigan and more. He also recently directed Picasso at the Lapin Agile at Northwest Florida State College. Collier is currently serving as the Editor of the DeFuniak Springs Herald – Beach Breeze.
The Classical Connections concert will highlight music from around the world with pieces inspired by the dance traditions of Panama, the European works of Mozart, and the Russian composer, Igor Stravinsky.
Tickets are $29.50 to $45. Purchase online at SinfoniaGulfCoast.org.