Chef Carlos Saffran Shares His Secrets for Award Winning Gumbo
You're going to want to save this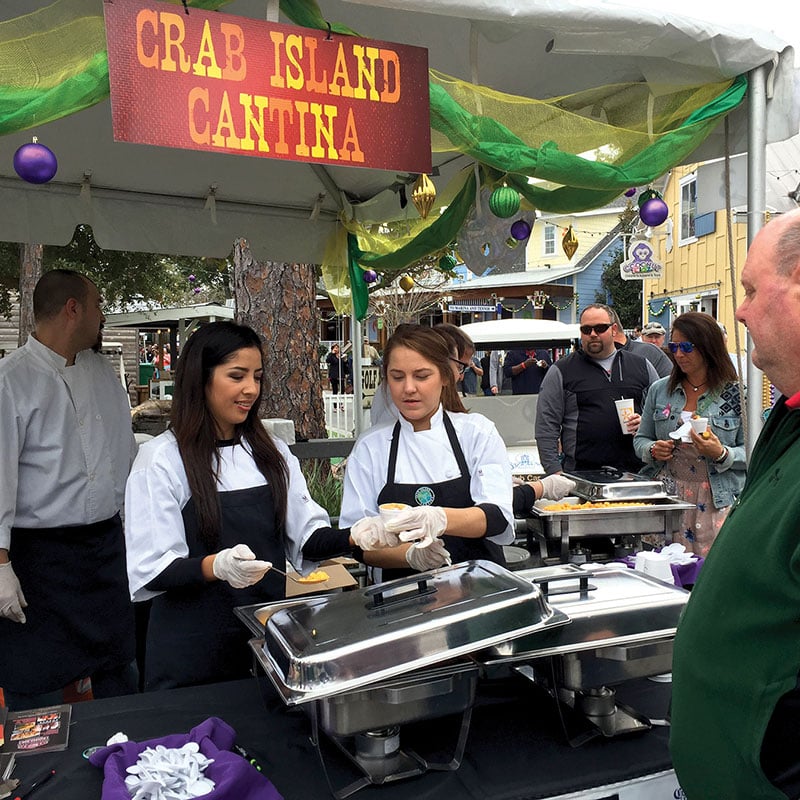 Unless you're a Cajun or Creole cook, gumbo isn't something as easy to whip up as, say, a grilled-cheese sandwich. In fact, there isn't a precise science to perfecting a gumbo, because mastering this dish is, undoubtedly, a form of art.
For those of you who have tried making gumbo at home, you'll know there are a million different ways to make it, and, if something goes wrong, a million different ways to break it. Whether you're using poultry or shell fish, a traditional roux or lé powder, texture is just as crucial as taste to create the most satisfactory stew.
Thankfully, the Sandestin Gumbo Festival leaves the cooking to the experts and the tasting to you. On February 17, local chefs will churn out gallons of their particular secret recipe for the chance for their restaurant to claim the title of "Best Gumbo on the Coast."
In honor of 2017, last year's contest hosted 17 different competitors who competed in 7 categories that included a Veteran's award for returning, senior restaurants; a Best New Participant award; and a People's Choice award, which was given to Crab Island Cantina.
Like other items on the Crab Island Cantina menu, Chef/Owner Carlos Shaffran's gumbo is all about a fusion of flavor and a callback to his Latin roots. His secret weapon happens to be using seasoning from his own line of spices, which you can purchase at carlitosproducts.com.
"In our seafood gumbo, one of the key ingredients is chorizo, and Spanish rice goes on top," Shaffran said. "Our winning recipe last year was topped off with a crawfish empanada."
When he was interviewed for this article, Shaffran didn't yet know how he was going to change things up for 2018's competition; but years of participating in the festival has taught him that preparation is no joke.
"Each year, we bring in about 50 gallons of gumbo," Shaffran said. "Our roux, alone, takes anywhere from four to five hours to cook. So early Thursday, we start preparing  five-gallon batches of gumbo, and we continue preparing them around the clock until Saturday."
Shaffran's gumbo will be sampled by the 2,000-odd people who attend each year. For casual gumbo enthusiasts, the festival's Baytowne Wharf venue is the ideal place to graze, mingle and catch up on a little shopping. For others, the competition is far more serious.
"We'll have people return to our booth three, four times, saying, 'OK, I've narrowed it down to about five of you,'" Shaffran said. "Then they'll come back again, and say, 'Now I've narrowed it down to three of you.' That just makes the build-up to having the judges call out your name all the more exciting."