Restaurant Spotlight: Capt. Dave's Celebrates 55 Years of Feeding Families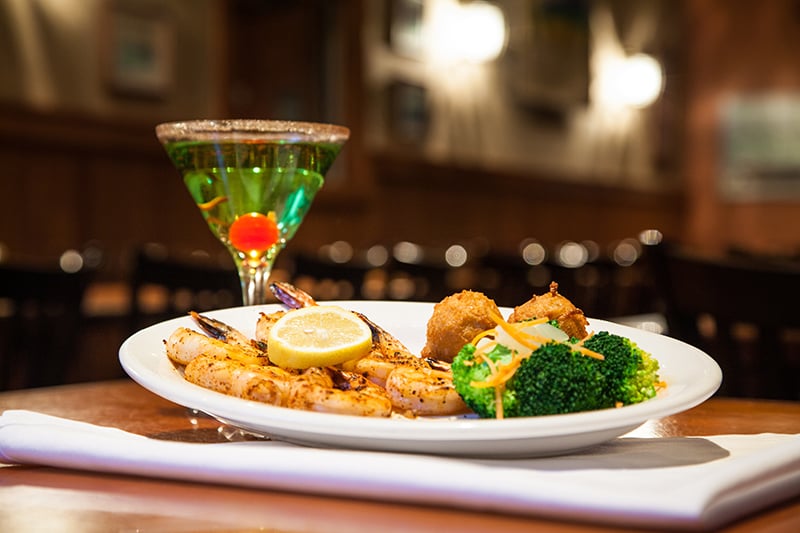 When Capt. Dave's opened its doors 55 years ago, dining out was often seen as a special treat, an occasion for sitting back and enjoying the work of skilled chefs and attentive service. In a world of counter service and predictable menus, Capt. Dave's holds true to that model.
"Capt. Dave's is a piece of Destin history, and being the oldest restaurant here, we've set standards of dining that generations of families have come to expect," said Austin Marler, kitchen manager of Capt. Dave's. "Our staff thrives on providing customized customer service, something you don't find very often anymore."
When dining at Capt. Dave's, customers have a dedicated server who handles every aspect from taking orders to running the food. As a result, fewer errors occur, and each table receives thorough attention from employees, many of whom have been with the restaurant for over 40 years.
Capt. Dave's, throughout its history, has served the freshest seafood available obtained from local sources.
The fried seafood offerings have long remained popular, but the Stuffed Shrimp Parmesan and the Mahi Parmesan steal the show. Both dishes are topped with crab-meat stuffing in a homemade Italian Parmesan cream sauce. The Snapper Jane, named after the restaurant's owner and family matriarch, is topped with crab meat, broiled shrimp and a seafood cream sauce.
Marler describes the restaurant as beach casual, but it's a classy place, given its indoor-only seating with floor-to-ceiling windows offering scenic views of the Gulf.
As a member of the third generation serving this family-owned and operated business, Marler finds the most rewarding part of the job is seeing the dining room filled with new and old faces.
"It brings me great satisfaction to see customers going out to dinner, enjoying food and drink while spending time with friends or family," he said. "It's special to see each generation and meet those who have been dining here even before I was born and hearing them say it's the same as it was back then."
---
Capt. Dave's On The Gulf
3796 Scenic U.S. Highway 98, Destin | (850) 837-2627 | captdavesonthegulf.com
---