Calm, Cool and Sculpted
Aqua Medical Spa transforms body fat through CoolSculpting®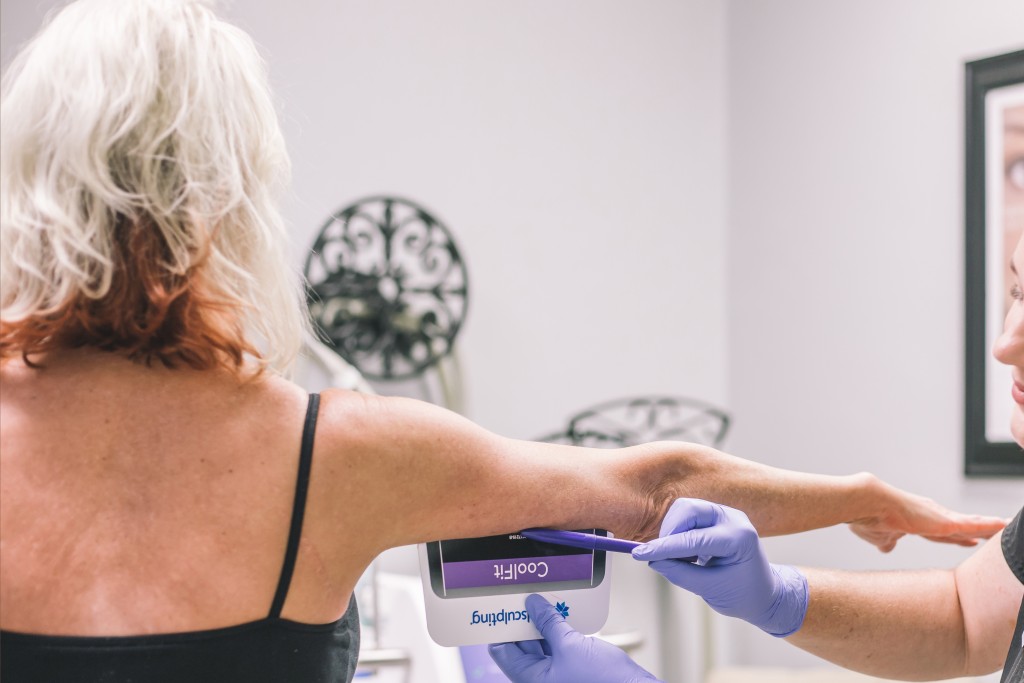 Many aspects of medical technology are labeled as "cool" for the ingenuity they possess. CoolSculpting® is not only groundbreaking, but it's also literally cool.
CoolSculpting®, medically known as cryolipolysis, uses a device to cool your fat to a temperature that destroys fat cells without harming skin or other tissues. CoolSculpting® freezes fat cells in your body allowing them to metabolize, resulting in fat reduction of up to
30 percent.
The procedure is not surgical and does not involve needles. Instead, applicators hold the skin in place cooling it to below zero for 35 to 60 minutes, targeting fat in specified areas of the body. For all patients considering CoolSculpting®, a complimentary consultation is offered, in which the desired results are discussed, an applicator customized to the targeted body area is selected and all questions are answered.
Meredith Murphy, aesthetician at Aqua Medical Spa in Panama City, states that CoolSculpting® is most suited for those who have tried a strict routine of diet, exercise and water intake, but they still have fat cells that are difficult to remove.
"If you can squeeze it, we can freeze it," says Murphy. "That being said, you should listen to the licensed medical professional in order to determine what options are best for your body."
The FDA approved areas for CoolSculpting® are the upper arms, thighs, buttocks, bra fat, upper and lower abdomen, flanks, knees and under the chin. It cannot be performed on the chest and lower arms.
Once the area is decided upon, photos are taken before the patient is made comfortable for the procedure. It begins with slight discomfort, but within minutes, the skin becomes numb to the cold for the remainder of the treatment time.
It is common to experience some discomfort, bruising and numbness in the weeks following the procedure. Within four to six weeks, most patients begin to see results. Results could begin sooner based on the speed of your metabolism. At the six-week mark, a check-in is required, photos are taken to document progress and any questions are addressed.
The most noticeable results occur between six to 12 weeks. It is during this time that a patient decides if they are satisfied with the results or would like to have a second round.
"Our main goal with each client is to ensure they feel better about what was bothering them," said Murphy. "We can't a
lways promise a
one-and-done, but we can promise a treatment to transformation result."
AQUA MEDICAL SPA & DERMATOLOGY SPECIALISTS OF Florida  |  30A PLASTIC SURGERY  |  (850) 252-4450