Bodacious Shops Turns 10
Collection of businesses helped re-energize Pensacola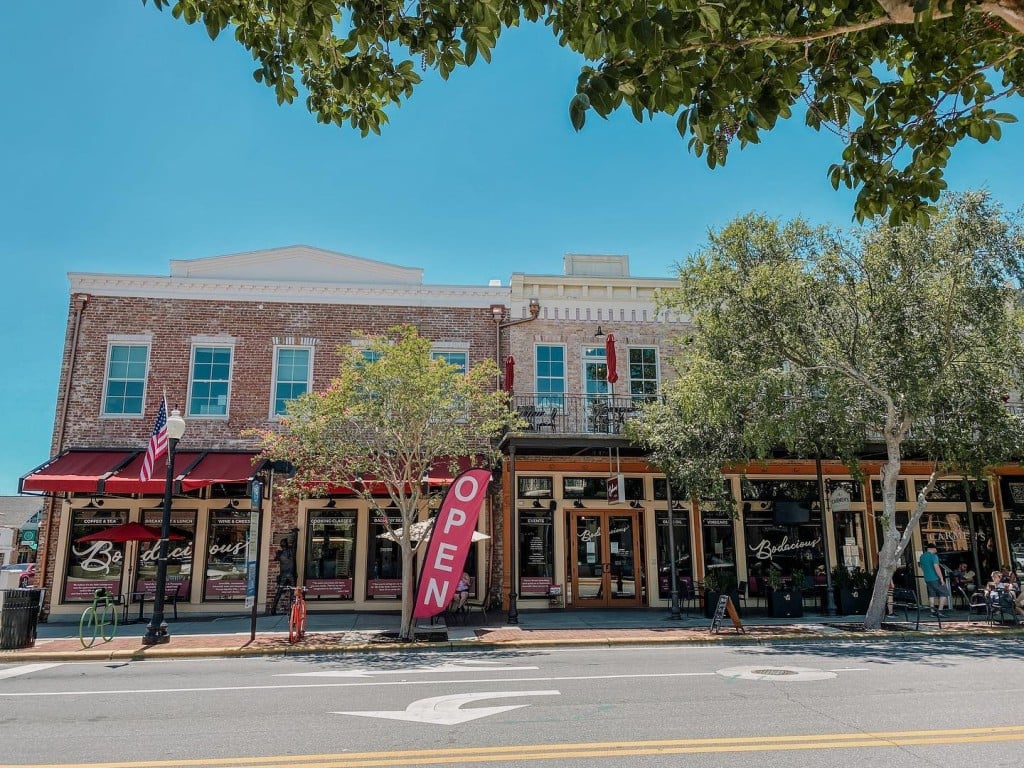 More than 10 years ago, civic leaders in Pensacola recognized that the city's downtown area was in need of revitalization. Consistent with those aims, Rishy and Quint Studer brought about the Bodacious Shops, which debuted in May 2012 at the corner of Palafox and Main streets. 
The Bodacious Shops comprise several businesses, all located under the roof a historic two-story building.
The Bodacious Olive, a premium olive oil and vinegar store, was the first to open and was soon followed by The Bodacious Brew coffee shop and So Chopped Salad Bar & Bistro. The collection of stores also includes a culinary shop called So Gourmet and the Bodacious Bookshop. 
"Part of Rishy's vision and mission was to create a gathering place that supports the health, comfort and quality of life of the community we serve," said Noelle White, the retail operations director at Bodacious Shops. 
The manifestation of that vision has meant patrons enjoying fresh and creative salads, wraps, flatbreads and more dressed in Bodacious oils and vinegars; people sipping lattes made with freshly roasted beans while selecting their next book to read; and afternoons spent on an  upstairs patio sipping wine and snacking on charcuterie boards. At the Bodacious shops, people may find a housewarming gift, take a cooking class or join in celebrations. 
To commemorate 10 years, the shops hosted a three-day celebration May 5-7 that included food and wine samples, demos by local vendors, discounts and a special performance on the building's steps by a church choir. 
A raffle with items donated by local supporters generated funds for the Studer Community Institute, which works to improve life in diverse communities through initiatives including kindergarten preparation, creating jobs through mentorships with entrepreneurs and business leaders and other means of serving engaged citizens. 
Bodacious Shops encourages visitors to check their social media and website to stay up to date on events such as cooking classes, wine dinners, kid's camps and more. 
"We love celebrating the vibrancy of Pensacola," White said. "We are grateful and proud that we have been able to flourish and be embraced so fully by the community for 10 years."
407 S Palafox St, Pensacola, FL 32502 | BodaciousShops.com | (850) 433-6505