Beach Clean Up at Sharky's Set for Aug. 24
Four Panama City Beach businesses partner to clean up the beach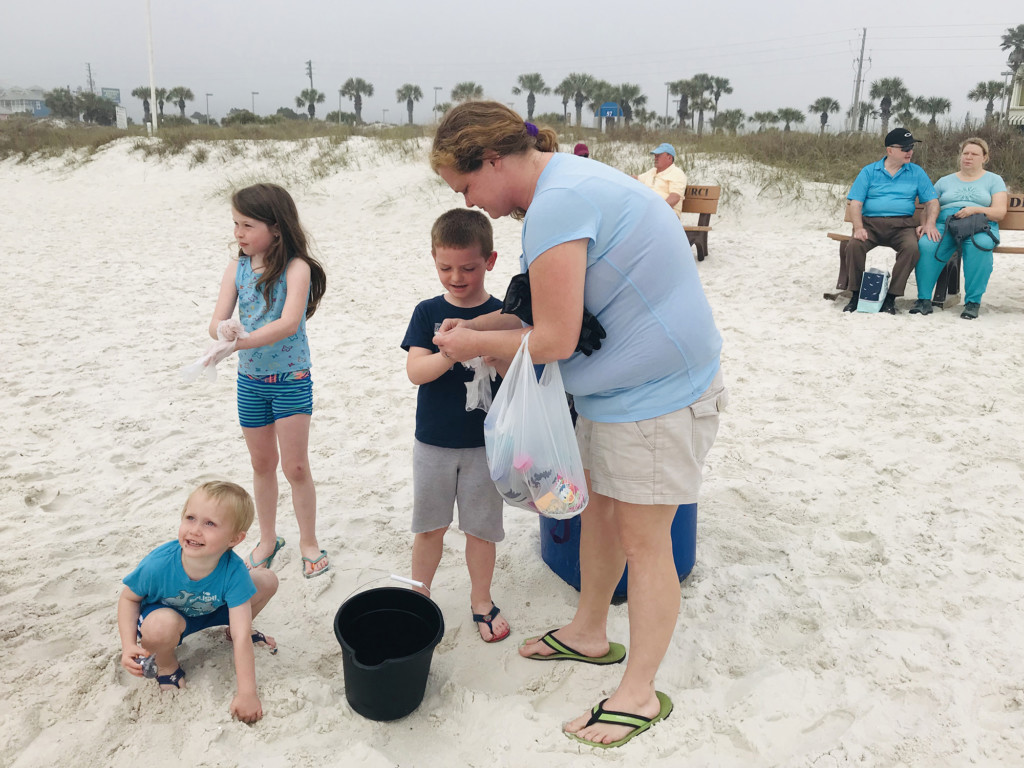 Gulf World Marine Park, the Gulf World Marine Institute, Diver's Den and Keep PCB Beautiful have joined forces with Sharky's Beachfront Restaurant to host a beach cleanup event behind the beachfront restaurant, located at 15201 Front Beach Road in Panama City Beach, on Saturday, Aug. 24 from 9-to-11 a.m.
For their service, volunteers will "clean up" when they receive 25 percent off at Sharky's. There will also be giveaways and a chance to win prizes, such as attraction tickets.
"We value our partnership with Sharky's, and we know this group values our beaches," said Gulf World sales and marketing manager Lee Ann Leonard. "At the marine park, we preach about protecting our shores and marine life daily, so it's important that we put some action behind that talk."
According to Sharky's general manager Jeff Friedrich, there are plenty of residents willing to join the action.
"I'm always impressed with the turnout for these beach cleanups," said Friedrich. "It's nice to see so many people invested in taking care of our biggest attraction. They can grab a bite — and enjoy their volunteer discount — right after the event."
Volunteers interested in lending a hand are encouraged to bring reusable gloves, buckets and reusable water bottles.
All of these organizations have a stake in the health of our beaches. Gulf World Marine Park, the U.S. hub for Dolphin Discovery, is located at 15412 Front Beach Road in Panama City Beach. With 15 parks in the major tourist destinations worldwide, Dolphin Discovery is considered to be one of the leading dolphin advocate companies in the world.
Gulf World Marine Institute is an established nonprofit organization dedicated to the rescue, rehabilitation and release of Florida Panhandle marine mammals and sea turtles.
Sharky's Beachfront Restaurant is famous for its delicious food and the world's largest Tiki hut. Diver's Den, located at 3120 Thomas Drive in Panama City Beach, is the beach's oldest and largest dive shop.
Keep PCB Beautiful, a local affiliate of Keep America Beautiful, is a nonprofit organization with a mission to "green up and clean up PCB."
Emerald Coast magazine tips its "beach hat" to these organizations. With the recovery of Hurricane Michael still underway in the Panama City Beach area, it is heartening to see positive collaborative partnerships such as this tending to the area's most precious resource and asset — the beautiful beaches on the Emerald Coast.