Atmosphere: Cafe Thirty-A
"When someone dines here, they are guests in my home"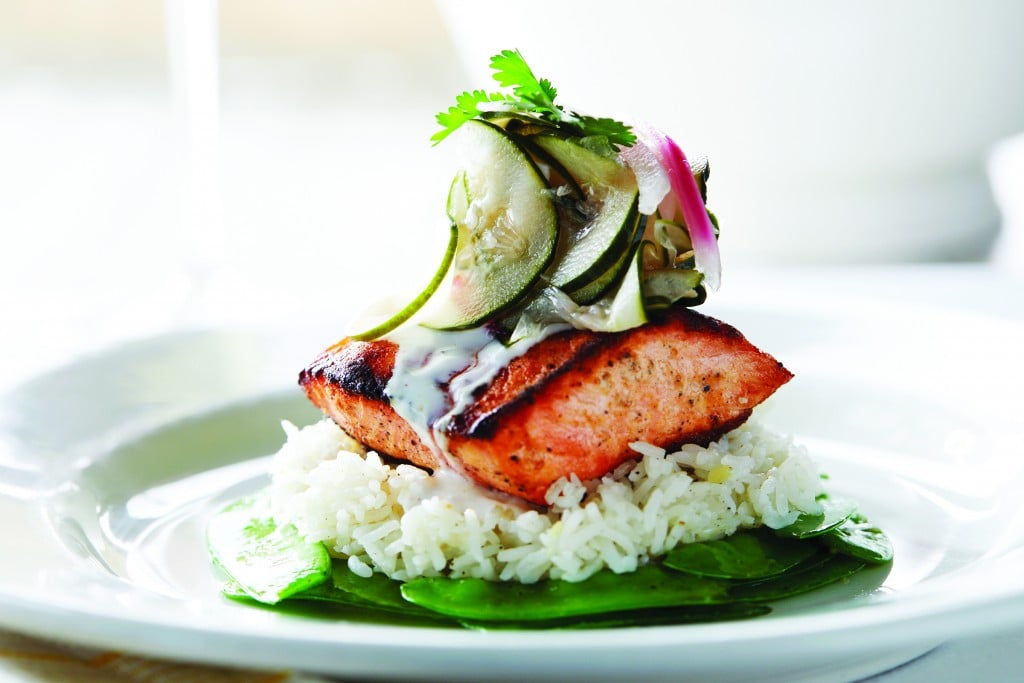 Since 1995, owner of Café Thirty-A Harriet Crommelin has ensured that each patron is attended to with the highest quality of care and is served a delicious meal. Great consideration was taken in designing a restaurant that mirrored a Florida beach house, making you feel right at home.
The interior is open and airy, made even more so by the plethora of windows that overlook Seagrove Beach, and allows sunrays to seep in. Dashes of color, mostly green and blue add color alongside the beautifully presented dishes.
The menu is eclectic, with a refreshing twist on classic recipes. Most commonly ordered — for good reason — are the Maine Lobster in Paradise, Grilled Quail and Grits, Grilled Filet Mignon, Fried Oyster and Spinach Salad and the Sesame-Crusted Rare Yellowfin Tuna. Cap off the meal with banana beignets and a selection from their impressive wine or cocktail list.
"The food and the atmosphere are totally in sync," said Crommelin. "Fine dining that is in
an upscale atmosphere but with the familiarity of home. My staff is responsible for the great experiences that are had here. When someone dines here, they are guests in my home; therefore, I treat them the way I would want to be treated."
3899 E County Hwy 30A, Santa Rosa Beach
(850) 231-2166