ArtsQuest Dives Into Creativity
34th annual festival shines over Mother's Day weekend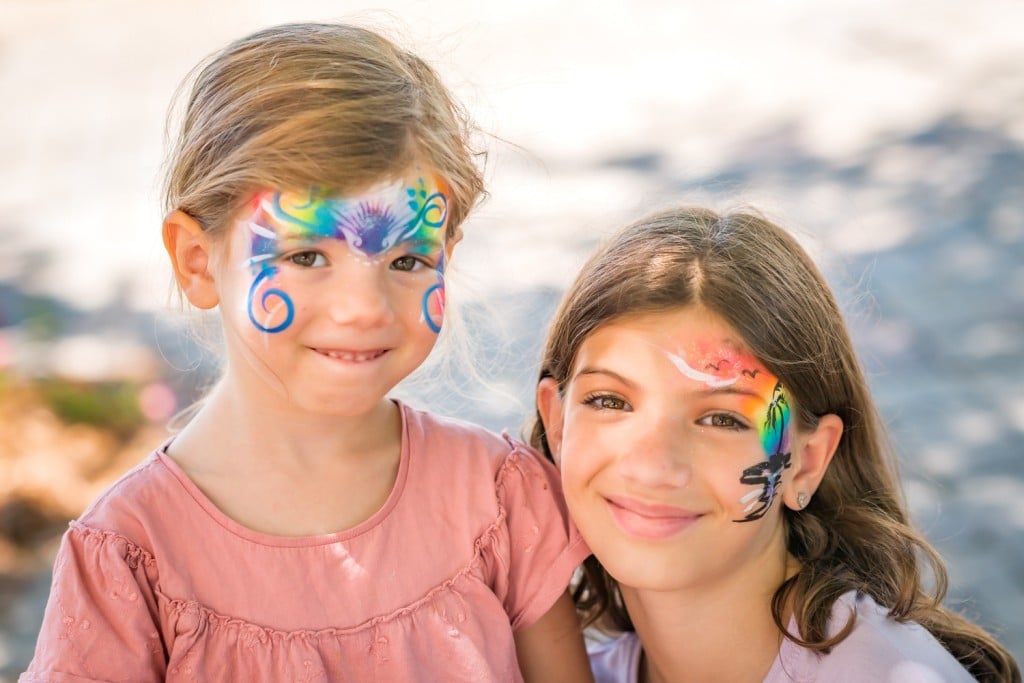 The sun was shining, faces were smiling, and music played as artists meeted and greeted during the 34th ArtsQuest Fine Arts Festival on Mother's Day weekend. ArtsQuest is a highlight of Art Month Walton County: A Cultural Arts Alliance Initiative. With the theme "Dive Into the Creativity," the month-long celebration features more than a dozen cultural art events from art shows (like ArtsQuest) and museum galas to music concerts and theater performances throughout Walton County.
Produced by the Cultural Arts Alliance of Walton County (CAA) and presented by Grand Boulevard Town Center with support from Visit South Walton and the Florida Department of State's Division of Arts and Culture, ArtsQuest provides art lovers an opportunity to view and purchase original art from nearly 150 local, regional and national artists.
Two special guest artists at this year's event included Joseph Messer, the 2022 South Walton Artist of the Year. The 26-year-old demonstrated his award-winning mixed media technique of layering photography and collage awash in sea salt water and sand.
"I'm really thankful and very excited to get involved with the community," Messer said.
Orestes Barrios Marañon was the 2022 ArtsQuest Featured Artist. Marañon, an engraver, painter, cartoonist, sculptor, designer and children's book illustrator from Cuba, has received more than 20 national and international awards for his artistic as well as his teaching work.
But art and art techniques weren't the the only sensory experiences celebrated May 7 and 8. Ten musical acts including Mari Gleason, Gileah Taylor, Catalyst, Mavin Lee Holdman, Abe Partridge, Dion Jones & The Neon Tears and others performed continuously over the two-day festival. The New Orleans Ramblers trio took to the streets serenading guests as they strolled.
Grand Boulevard restaurants and eateries overflowed with guests eager to perch at al fresco tables overlooking the festivities. Food trucks, too, dished up seafood and Asian fare, while tented bars mixed and stirred spirited cocktails, wine, beer and refreshing soft beverages.
A display of silent auction lots ranging from art to travel trips, and CAA and Underwater Museum of Art merchandise drew in art lovers, excited to snag a souvenir t-shirt and fabulous finds.
All ages were welcomed. The young at heart were kept entertained and occupied with arts and crafts at the Imagination station.
A juried art show, ArtsQuest showcases artists who work in a range of mediums including ceramics, fiber, glass, jewelry, metal, mixed media, oils and acrylics, original digital art, photography, sculpture, wood, and works on paper (watercolor, printmaking, pastels, pencils and ink) and more.
More than 30 CAA members showcased their talents as part of the CAA Members Exhibit. Young artists were celebrated, too. As part of the CAA's Art for All program, dozens of students K-12 entered a local art contest through their schools.
This year, Atlanta's glass artist Brit Deslonde, Tallahassee-based contemporary artist Quia Z. Atkinson and American artist/professor Noah Breuer had the tough task of judging and awarding $10,000 in cash prizes to the following artists:
Best in Show: Orestes Barrios Marañon (Mixed Media)
2nd Place: Jeannie Maddox (Oils and Acrylics)
3rd Place: Mary Jefferson (Fiber)
Award of Excellence:
Jeffrey Waldorff (Photography)
Loran Chavez (Oils and Acrylics)
Joseph Messer (Original Digital Art)
Judges Choice:
Ray Jones (Wood)
Ricky Steele (Mixed Media)
Dallas Primavera (Oils and Acrylics)
Award of Merit:
Bradley Copeland (Mixed Media)
Andrea Chipster (Oils and Acrylics)
Kelly Rysavy (Oils and Acrylics)
Best Booth: Leigh Vaughn (Photography)
CAA Members Tent Best in Show: Capri Boyle Jones ("Sunrise")
ArtsQuest Fine Arts Festival is just one of the Cultural Arts Alliance's events that helps fulfill its mission to "support the arts through leadership, advocacy, funding, programs and education." For more information on other upcoming art programs, visit CulturalArtsAlliance.com.