ArtsQuest Festival Returns With October Date
Celebrate Arts and Humanities Month at Grand Boulevard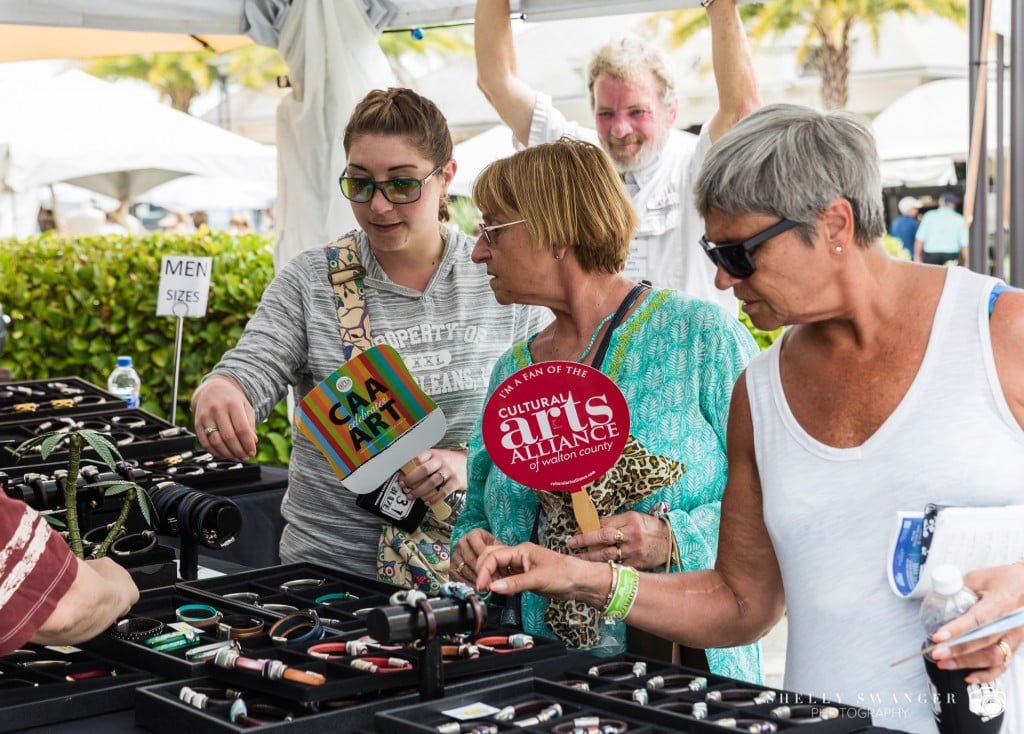 In its 33rd year, ArtsQuest Fine Arts Festival is scheduled for Oct. 9–10 in conjunction with National Arts and Humanities Month. Produced by the Cultural Arts Alliance of Walton County (CAA) and presented by Grand Boulevard Town Center with support from Visit South Walton and the Florida Department of State's Division of Cultural Affairs, ArtsQuest provides an opportunity to view and purchase original art from over 150 artists from around the country. Usually held over Mother's Day weekend, this year's festival was rescheduled to the fall due to the pandemic.
National Arts & Humanities Month was established in 1993 by Americans for the Arts and is celebrated every October in the United States. It was initiated to encourage Americans to explore new facets of the arts and humanities in their lives and to begin a lifelong habit of participation in the arts and humanities.
ArtsQuest is a juried show that includes artists in the categories of ceramics, fiber, glass, jewelry, metal, mixed media, oils and acrylics, original digital art, photography, sculpture, wood, and works on paper (watercolor, printmaking, pastels, pencils and ink). ArtsQuest awards $10,000 in cash prizes.
ArtsQuest Fine Arts Festival is a beloved Cultural Arts Alliance signature event that helps us fulfill our mission to support the arts through leadership, advocacy, funding, programs and education. As the creative core of Walton County, the CAA offers support, connection and access opportunities for all forms of art, every variety of maker, all levels of learners and, especially, art lovers. Through sponsorship, performance and educational programs, the organization directly connects the people of Walton County with the broader view, the critical exploration and the answers only the arts have the power to provide.
For more information, visit CulturalArtsAlliance.com.