An Experience to Treasure
If the pirate life's for you, make your way to the Destin Harbor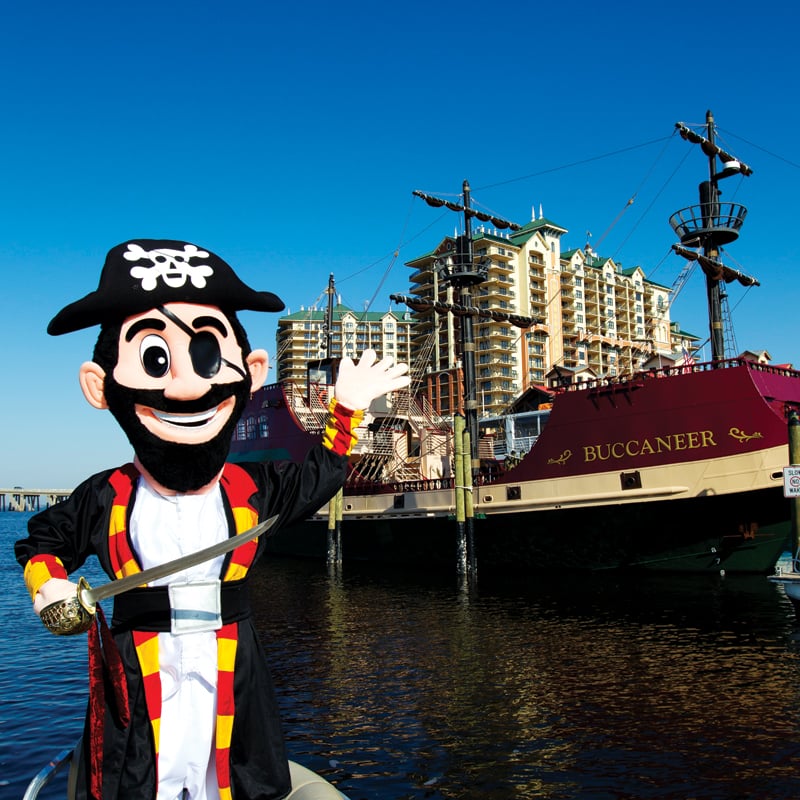 Photo by Scott Holstein
If the pirate life's for you, make your way to the Destin Harbor for a spirited adventure aboard the Buccaneer Pirate Ship that you'll treasure in more ways than one. 
Scallywags of all ages can set sail on a family-friendly Treasure Hunt cruise filled with sword fighting, storytelling, dancing and treasure hunting — that just may have little swabbies hoisting a chest full of booty from the depths of the sea.
For you scurvy dogs over the age of 21, an entertaining evening adult cruise full of good-natured pirate banter and pranks just may put a little more color in your cheeks. You can also celebrate a birthday Buccaneer-style.
With a fun-loving costumed crew armed with plenty of silly props and playthings, a goofy mascot and a willing audience, merriment abounds — even the captain gets in on the act by making plenty of mischief with his motley crew. 
This beautiful, hand-rigged, 100-foot pirate ship is decked out for fun year round. So, channel your inner Jack Sparrow and get in on the act. Arrr!