Alys Beach
In the vibrant heart of Alys Beach, energy is building.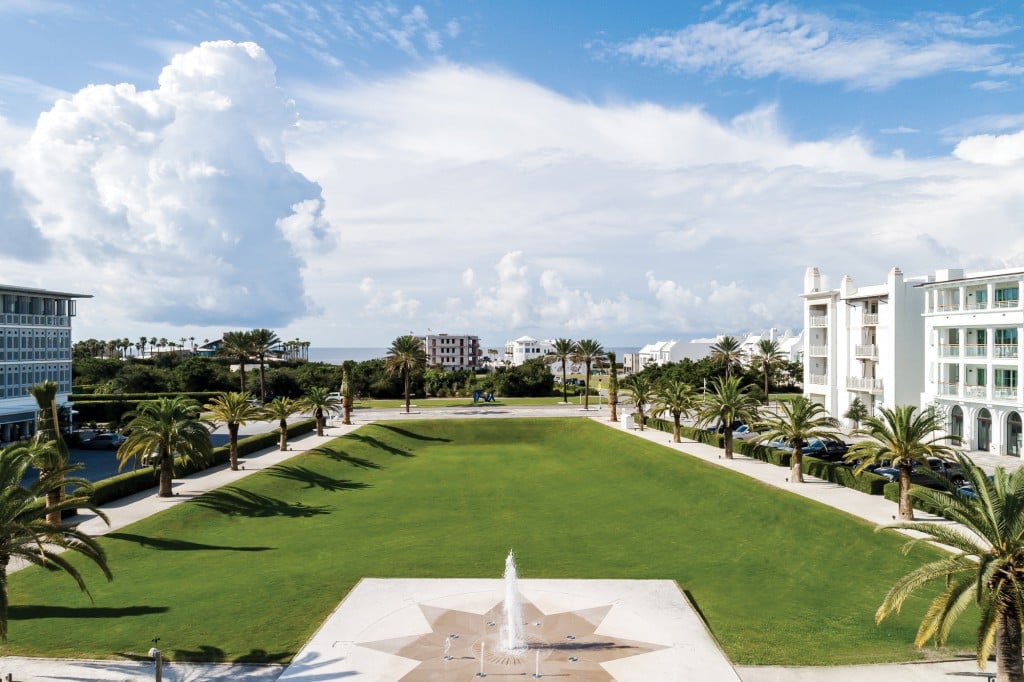 In the vibrant heart of Alys Beach, energy is building. Beach-dwellers, residents, vacationers, shopkeepers and restauranteurs alike mingle in the growing Town Center of Alys Beach, with new merchants arriving on the scene in the summer and fall of 2022.
The Citizen, a coastal tavern with a fine dining and beverage experience, celebrated its one-year anniversary in January and already feels like a placemaking addition to Alys Beach.
Barefoot Princess, in The Camden, features apparel and accessories for women and girls, with such lines as Lilly Pulitzer, Peter Millar and more. In The Camden, Alys Beach's favorite donut shop will open a flagship under the name of Charlie's Delights, expanding its offerings to include ice cream, coffee and more. The Whitby's three commercial spaces feature newly reimagined concepts by Mary Clark: SummerStory carries sophisticated home décor; Holiday Cafe is a beach-inspired coffee, tea and wine bar with small bites; and Parasol ​is an elevated women's clothing and accessories boutique.
On the ground level of The Lucian condominium, facing 30A, the long beloved Fonville Press will reopen under a new concept. Fonville Press Market Café will offer breakfast and lunch menus, grab-and-go food, a full coffee bar, groceries and sundries, and a courtyard lounge area featuring a full bar.
In the space currently occupied by MAST, Mary Clark will open a children's boutique, Bebette. Next door, the proprietors behind Willow and Willow + Mercer have introduced their new jewelry and fine accessories concept, Merit, to an enthusiastic welcome.
Finally, plans are nearing completion for the fifth and largest Town Center building at the north end of the Amphitheatre, The Della. Next door, mixed-use condominium buildings The Dannelly and The Varian will complete the Town Center horseshoe around the Amphitheatre, offering ground-level retail along with residences on the upper levels.
Each merchant continues to bring their own sense of celebration of a life defined by joy, beauty and community, and as the Town Center grows, so does the spirit of a lively community of residents and visitors alike.