Alys Beach Announces Ticket Sales for the Seventh Annual Digital Graffiti Festival
The world's first outdoor projection art festival expands to three nights June 5–7, 2014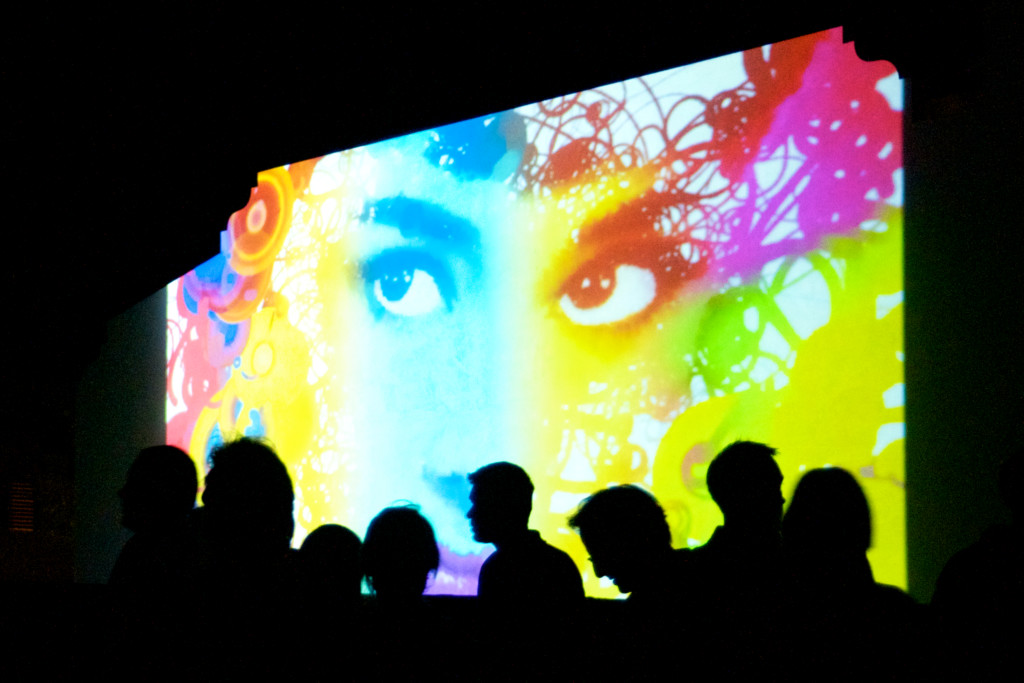 Tickets for the Seventh Annual Digital Graffiti Festival, Alys Beach's signature annual event, to be held June 5–7, 2014 are on sale today, Monday, March 24, 2014.
During what has become a weekend extravaganza event, the community of Alys Beach located on Scenic Highway 30A on the Gulf of Mexico in Northwest Florida, opens its doors, courtyards, and pedestrian paths to groundbreaking digital artists from around the globe. At this innovative, one-of-a-kind live art exhibit, the iconic white walls of Alys Beach are transformed into "blank canvas" screens onto which various forms of newly created digital art is projected.
For 2014, the world's first outdoor projection art festival has expanded adding a new offering on Thursday night — an exclusive behind-the-scenes, informative tour lead by DG 2014 Curator Brett Phares beginning at 8 p.m. Friday evening includes activities and a meet-and-greet gallery stroll featuring some of digital artist finalists, who will be on hand to answer questions and discuss their work on display. The excitement continues on Saturday with the live festival exhibit lighting up Alys Beach beginning at 8:30 p.m. and ending with the must-not-miss poolside party of the season at Caliza Pool, featuring music and video mixing by DJs and VJs, light bites and cash bars.
All access weekend passes are available for $200 per person and includes admission to the event on all three days, an official Digital Graffiti event t-shirt and Tervis tumbler. Tickets for Friday night are $50 per person for adults and $20 for children (12 and under). Tickets for Saturday are $75 (for adults and children). VIP patron tickets are $100 and include an official Digital Graffiti t-shirt and a refillable Tervis tumbler. Proceeds to benefit The Alys Foundation, which supports select local charities.
Tickets are limited; pre-purchased tickets are highly encouraged. Tickets are available for purchase online beginning at digitalgraffiti.com and in person at the Alys Beach Bike Shop, The Alys Shoppe and Fonville Press in Alys Beach. Digital Graffiti will be presented rain or shine.
Staging Digital Graffiti at Alys Beach gives artists a large-scale canvas to explore the intersections of art and architecture, while creating entirely new art forms. Once darkness falls on the weekend, the town will be set aglow as artists compete for $10,000 in cash prizes. A panel of judges will select five award winners including Best of Show; Best in Florida; Curator's Choice; and three Honorable Mentions.
For information on Digital Graffiti 2014, visit digitalgraffiti.com.