A Watershed Cause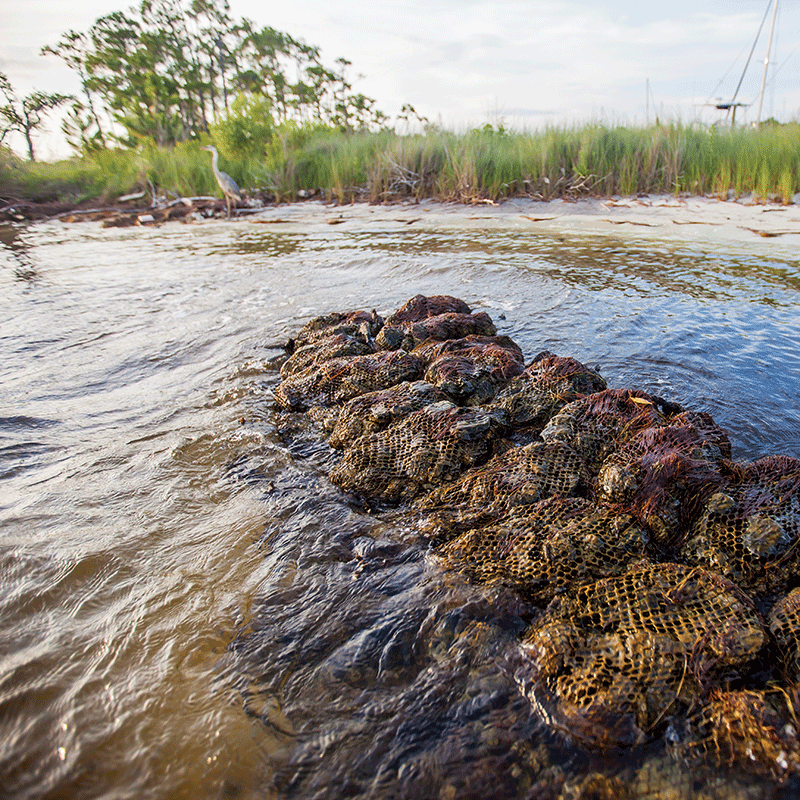 Everyone can agree that the health of a community's water resources is important. For a tourist destination like the Emerald Coast, you could say that water is essential to the area's identity and economic security. Without water, the quality of life here on the coast would be unimaginable.
The Choctawhatchee Basin Alliance of Northwest Florida State College, formed in 1996, is a cooperative environmental group whose mission is to keep the region's watershed healthy.
The effort requires hands-on help. Local residents are welcome to volunteer their time helping with projects including monitoring water chemistry, building oyster reefs to restore critical habitats in the bay, or simply by attending special events that support the cause. For a roster of upcoming volunteer opportunities and events, visit basinalliance.org.
---
Thanks to the hardworking volunteers of the Choctawhatchee Basin Alliance, local oyster beds are being carefully fortified to ensure future generations may also enjoy the legacy of the Emerald Coast's most precious natural resource — a healthy watershed.