A Roundup of Retail Happenings Throughout the Emerald Coast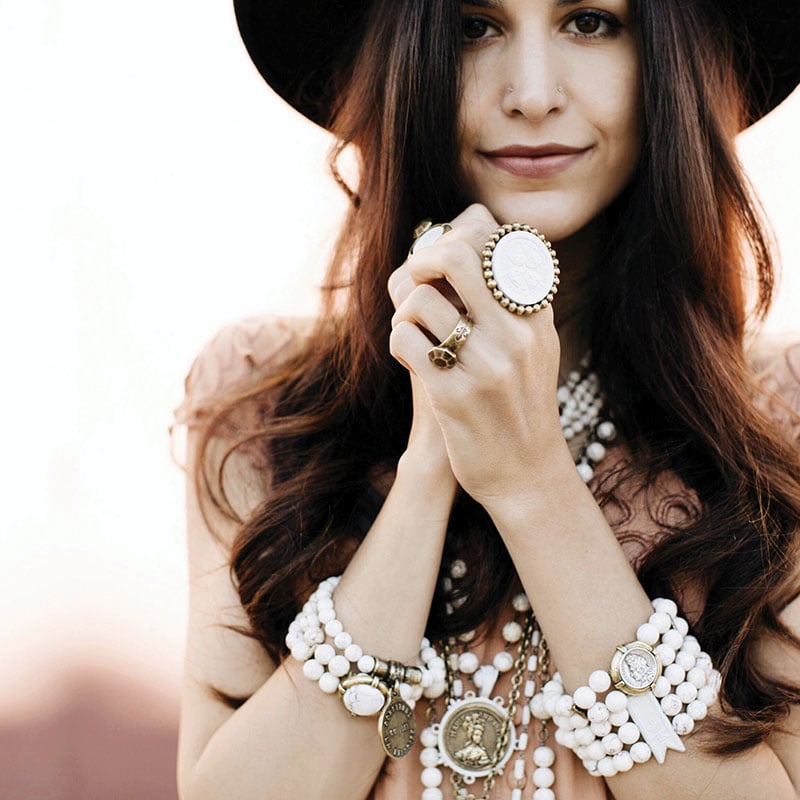 Today's Boutique in Destin now carries the jewelry line French Kande. Designer Kande Hall uses antique French medallions — "calling cards" for businesses in the 1700s — as pendants on ultra-feminine rings, earrings, bracelets and necklaces. The contrast between the modern style of the jewelry and the heirloom quality of the medallions makes for beautiful conversation pieces suited for any occasion. Jim Dettle, owner of Today's Boutique, accepts custom orders pairing a medallion with a particular setting, just in case you must have a combination that hasn't already been put together.
---
Well Suited
VIVA ARMANI  
Silver Sands just keeps growing. Armani Exchange recently opened an outpost at the outlet mall. Marketed as a "more accessible" version of the Italian brand famous for its luxury suits, Armani Exchange offers classics and trendy pieces for men and women. Current features include prints for summer and flowy pieces that can work double duty as weekend and work wear.
New stores Magnolia June and Toy Kingdom have arrived at Pier Park in Panama City.
---
Magnolia June is the new and rebranded version of the store formerly known as Peace Frogs. It carries apparel brands including Umgee, Southern Grace and Lenny & Eva.
Toy Kingdom offers big toy brands in a homelike atmosphere that will delight kids and kids at heart.
---
OUT OF THE TANK Destin Commons recently welcomed the Shark Shop to its collection of specialty stores. The Shark Shop deals exclusively in products that have been featured on the ABC show, "Shark Tank," where entrepreneurs pitch their product ideas to wealthy investors. Successful pitches result in products ranging from the useful to the wacky making their way to various retail outlets. Now fans of the show can find all their favorite featured products in one place: Scrub Daddy, the Define Bottle and Spike Ball are just a few of the most popular items you will find at the Shark Shop.